The full Epic Algarve Experience with Surf Guide Algarve
The waves are pumping and the summer tourists make way for surfing tourists. The sun still shines, the restaurants are still fully booked. But there is a difference on the beaches. In summer the South Coast beaches are most popular with the sun/ family tourists. Now it seems that everyone clusters together wherever there is waves. It is no surprise that its getting busy with surfers. Now half October, north Europe gets proper dark and rainy. We would do the same thing. And to be completely honest, we do not really mind. For those who want to make sure they score uncrowded waves and willing to pay a few dollars for that, there is the option for the Surf Guide. Enjoy the full epic experience of this story.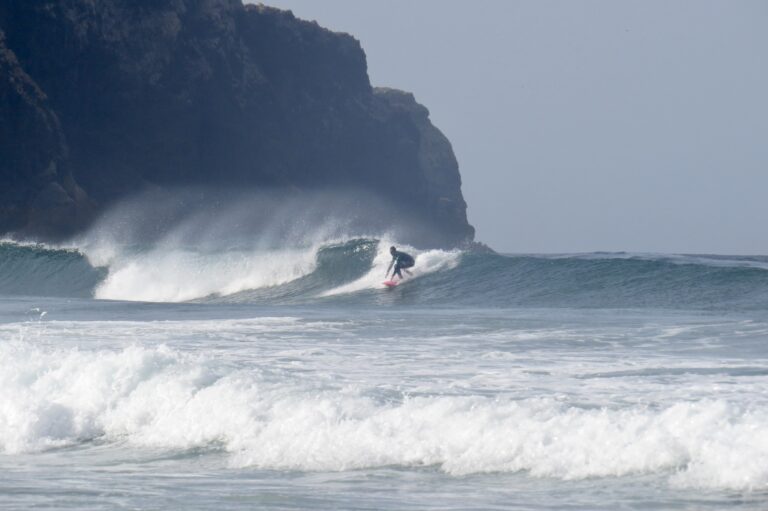 We will score the best waves for your level possible on the day. Obviously we can not control the waves so there are plenty of days were its *far from- epic. The wind can play spoiler, the swell, the tide. But everything within our control we make sure we get right. That we surf this place without anyone on the most perfect timing of the day is no luck. We surfed this place a few days before in less perfect conditions and saw the potential. When the good swell and offshore wind show on the forecast, we know where to go. 
We do not need perfect waves to do what we do best. Share the stoke. We have plenty of super fun sessions with likeminded people in mediocre waves. Good waves help. But if you are here on a trip and you want to surf, we will get you wet and share the experience with you. These American friends got super lucky. They booked a surf guide adventure weeks in advance on one set day. and what a day it turned out to be. 
The two guys on the right got their own surfboards. The dude on the left borrows the 6.8 surf betty. And walks away with the picture of the day.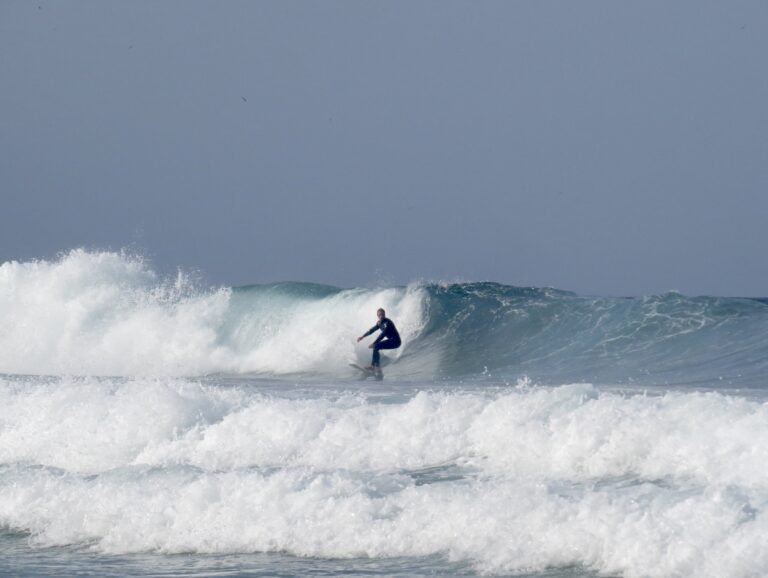 We surf for more than 3 hours. The waves getting more hollow but the tide is killing the shape of the waves. In the meantime the rest of the world has found out where to go and slowly make their way into the line up. Time to head in, refuel and see what the rest of the day has to offer.