Surf Guide Algarve in Beliche, broken boards, a lot of chestnuts and waves on fire
Its Magusto! Wait what? It has gusto in it, I like that part. Living up to the lyrics from Erik B and Rakim back in 1990, Its not where you from, its where you at. Whenever there is a cultural- local thing going on we try to attend. Especially since the princess is choosing her words wisely by starting in Portuguese, we kind of have to step it up. So Magusto, literally feast of st Martin celebrated by roasting chestnuts over an open fire. The day starts with waves on fire in Beliche with the Surf Guide Algarve crew. With many epic waves, a broken board and finished eating a lot of chestnuts. Could be worse I guess!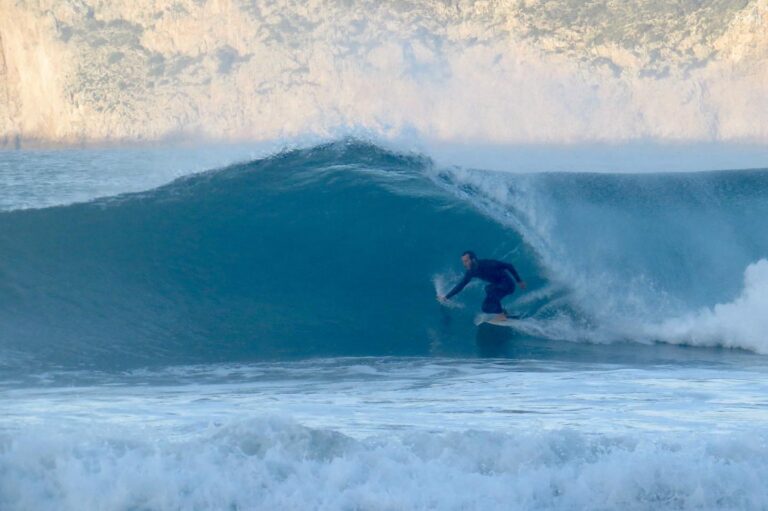 The prices you can find here. But sometimes you even have to pay a little bit more. When you do not wipe-out, you do not push it hard enough. We are not sure how it happened but one of our guests did not even take a wave and his board is broken. The wave in Beliche is known for breaking on super shallow water. But its weird a board brakes without noticing. Lucky the dude is still in very good spirits and picks up the camera to shoot some incredible surf photos.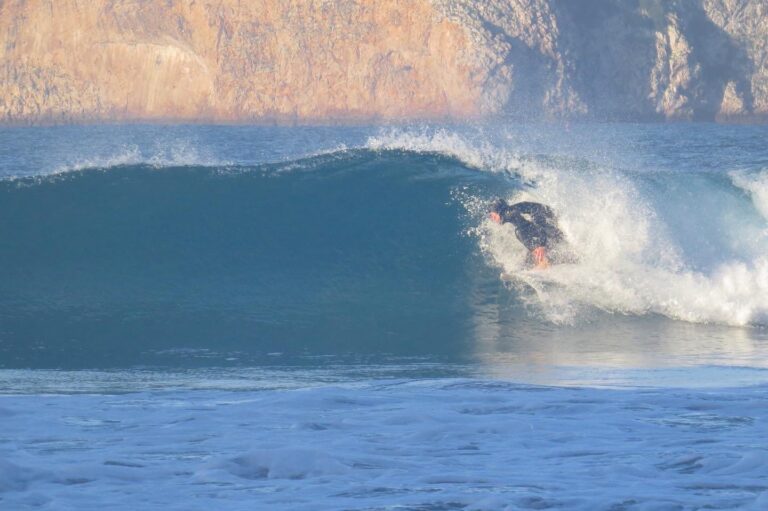 Thats another part from the you have to pay to play. Unfortunately you do not grow gills if you surf a lot. Your ears actually close off. The bone inside the ear closes. slowly. You can prevent this from happening by using ear protection. Surf Guide Algarve is Ambassador for Surf ears, what are the best on the market. They let the sound in and keep water out. Problem is, they do not help if you already have the problems. The operation is planned for later this month and from that moment on we will be wearing them again every session. 
Today is a very cool day in Beliche. The ocean creates waves that you normally only see in surf movies. But there are three peaks. The peak in the far right corner of the beach is about 1/3 of the size of the big first peak. So everyone can push his own surf limits a little bit.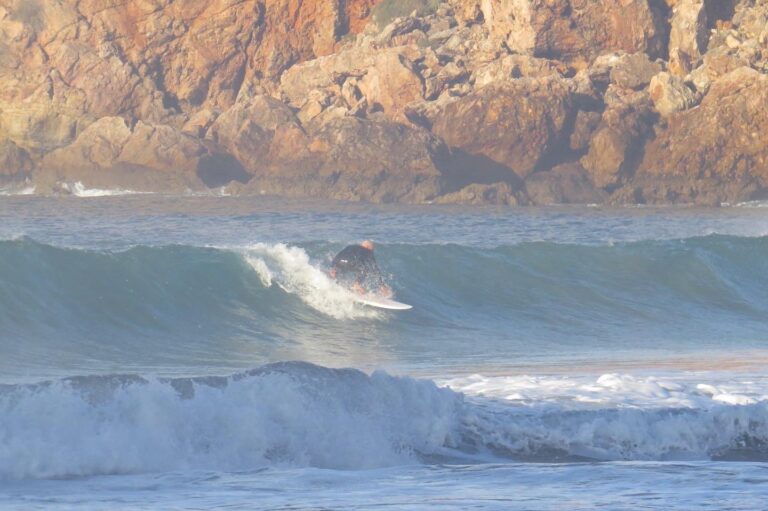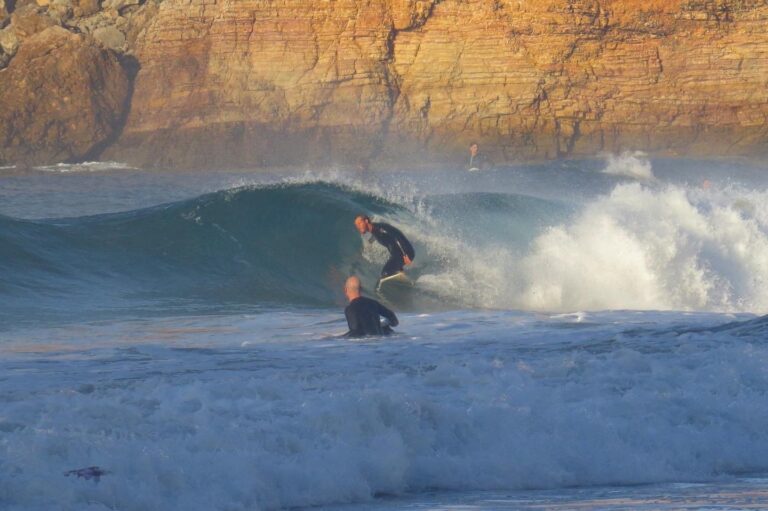 After the surf its time to party. Its seems the whole of Vila do Bispo is in the little picknick space near Castelejo and Cordoama. There is music, there is *free- drinks and food. Two guys are working non-stop to roast chestnuts over the fire. A real party and a free lesson in Portuguese culture on top of it.