You have got to love surfing Porto de Mos with Surf Guide Algarve
It might have something to do with the fact Porto de Mos is located right on the side of Lagos. Or the way the waves always seem to break in a more mellow way than elsewhere. But fact is that the surfing vibe in Porto de Mos is almost always super good. The Surf Guide Algarve crew goes wherever the guest has most fun. Often there are multiple options and people opt for a little more punchy conditions. Not today do. The Surf Guide Algarve crew today consists of one VIP/ regular, and a dude from Canada. Both armed with Mid-length surfboards the clean, waist to shoulder high waves call for a super long surf session.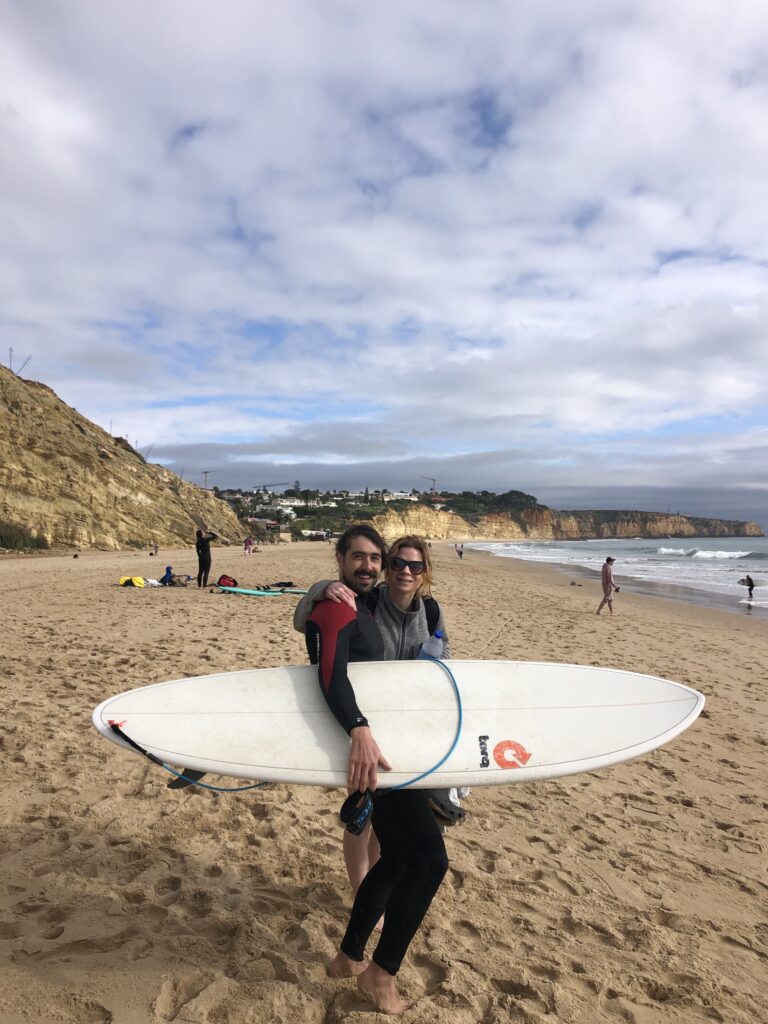 Porto de Mos, fun for everyone?
Except if you are looking for barrels maybe. At least today. There is super-gromms on shortboards shorter than your toothbrush. There are foamies, fishes, mid-lengths, malibus and longboards. Breaking on a flat stone reef the waves come in pretty consistantly on one spot. With the Surf Guide Crew we find a private spot a little off the main peak. If you like sliding down on salt water, you will have fun on this wave.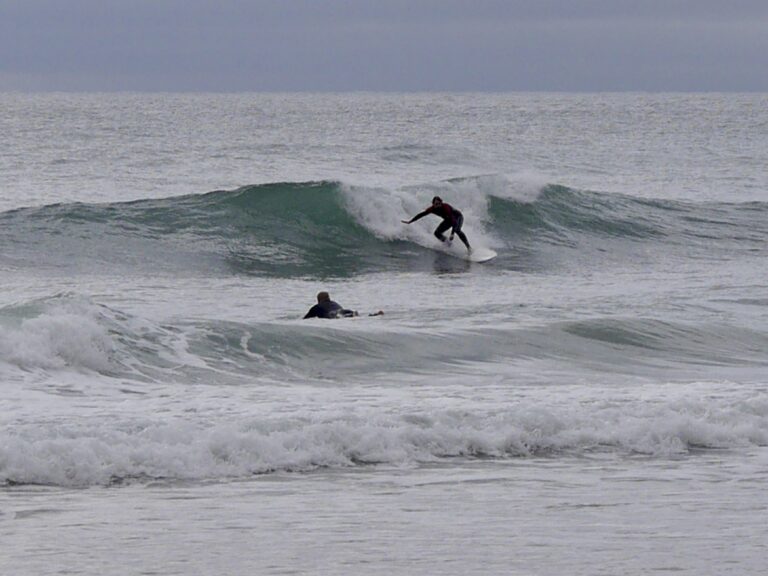 The answer is short and simple. As long as you are catching waves. We get this question a lot. But how long do you spend surfing? There are these crazy stories about pro guys that surf for 6 hours in a row. But in the I think nearly 5 1/2 years of Surf Guide Algarve, we have yet to meet anyone who does that. Even if your are physically ready for that, the Algarve isnt. Take Porto de Mos. We waited today for the perfect tide. Surfed for 2 1/2 hours and while we got changed back in our comfy clothes the tide got so bad it almost looks like a different ocean.