Surfing with sunrise at Meia Praia in Lagos with Surf Guide Algarve
The alarm goes, its cold dark and wet. Start the day with a strong cup of coffee and check if the forecast is still holding up. The webcams we often use as indicators are useless. Its too dark and when the first light hits it is foggy. We trust on the knowledge of our previous adventures and set sail for Meia Praia. Lagos here we come! Since Surf Guide Algarve is based in Vila do Bispo we do not surf Lagos very often. But there is a perfect size and angle of the swell that makes every minute in the car worth it. When the wetsuits are on we get the most spectacular sunrise and the waves look incredible. There is just something about surfing Lagos.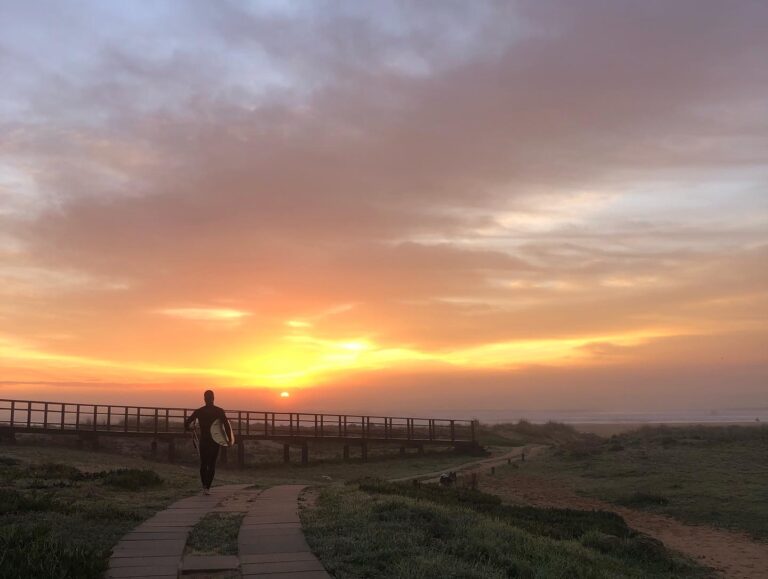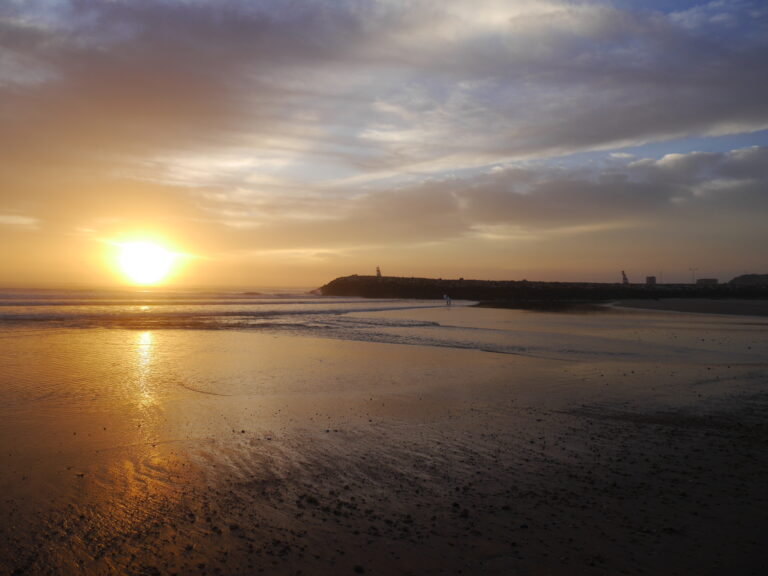 As good as waves in Lagos get
Most of the year Meia Praia is just a stunning beach to either work on your suntan or look for shells. Sometimes there are waves. And a couple of those days are really nice. The special thing is the direction where the waves are coming from and how this forms a very gentle wave. Surfing in Meia Praia is so different from the West Coast you would almost want to ride a different board. *In fact, many people do.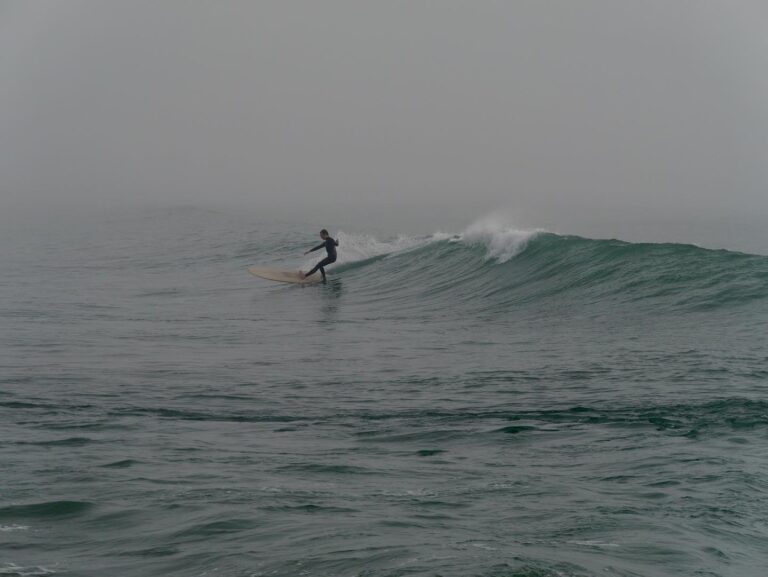 Mellow does not mean easy
If it looks easy, its often very hard. Surfing Meia Praia is not incredibly hard but it takes a little time to figure out. The waves have less push and your positioning needs to be on-point. After a little while our two Surf Guide guests getting in the surf-Lagos vibe and catching some beautiful waves.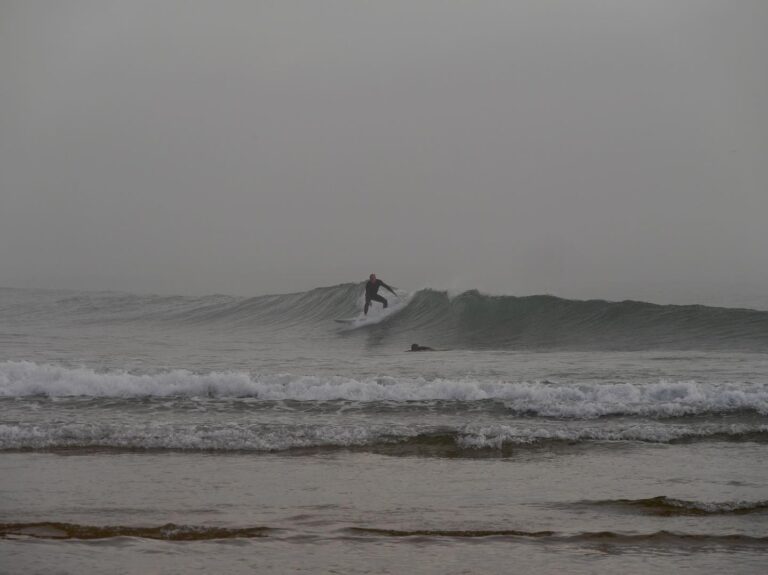 Beach Clean with Treasures
When the tide fills in and the arms start to wear out it is time for a little beach clean. The ocean directly says thanks in a very special way.