Surfing perfect empty waves at Cordoama in the poring rain with Surf Guide Algarve
The weather is shit. There is rain on the forecast for as long the weather predictions shows. But we get wet anyway! The good thing about this low pressure system that is hitting us with al her angry vibes, is that is offshore on the west coast. And we do like that, a lot. With a small swell we check Cordoama first. A few minute drive from Vila do Bispo and a beautiful beach on its own. The rain is poring down but we find perfect empty waves. Mr. Surf Guide Algarve manages to park the car in a way he can shoot pictures from the open window. While our Surf Guide guest is surfing his brains out on his last  surf session.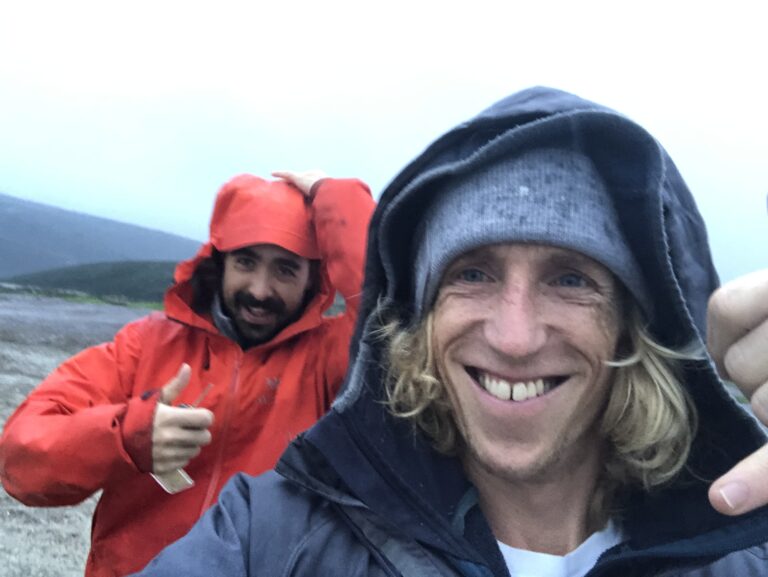 Perfect waves in the Poring rain
The forecast says 6,2mm rain per hour. But if you say its 60 we would believe it as well. There is an actual river flowing over the beach towards the ocean. In case it goes on like this we will have a crazy rivermouth surf break sooner then later. Today the waves already break pretty perfect and with no one else mad enough to go out in these conditions. The beach is completely deserted. 
Armed with a new camera and not able to join the Surf Guide guests in the water it is our mission these 4 weeks to get your best waves on the picture. A good trade for not being in the water and it proves to be very rewarding to share the stoke in this way. Today is a real mission. How do you get surf shots in this rain? Wet until the underwear after showing our guest where to paddle out and what rocks to watch out for. Lucky the carpark of Cordoama is located in such a way you can actually see the waves from where you park. So the photo mission is saved. Two more weeks minus one day to go before back in the line up!