Surfing fun waves in the rain with Surf Guide Algarve
The Algarve has an incredible amount of sun hours a year, but lucky for us, even here it rains sometimes. There is a type of person that calls themselves good weather surfer, they only go out when its sunny and the conditions are perfect. If you are one of those, warn us, we will call you when its perfect. The other days we will enjoy without you. Changing into your wetsuit in the rain is never fun, point taken. But once in your wetty, what could possibly go wrong? You get wet anyway? We score some super fun waves in the waves with a bunch of returning Surf Guide Algarve crew. Enjoy the story.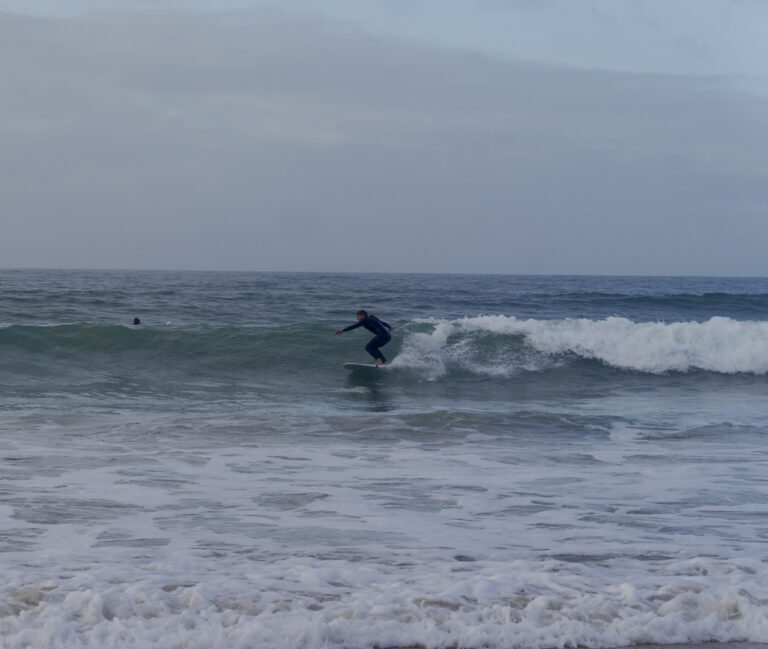 Shoulder high rights please
Every surfer likes a shoulder to head high right. No exceptions, even goofy footers. So normally when waves like these pop up, they are very popular. For some reason when it is raining there is less crew on the hunt. We score these super fun empty peelers with a very small crew. *In the rain... With a bit of texture on the water created by the onshore wind at night the conditions are almost perfect. We are not complaining do…
Like the tribe called quest said, Its time to go left and not right. Its fun to mix things up. So here are mother and son going the same direction.