With who would you like to split the peak on a Perfect Zavial session with Surf Guide Algarve?
Who is your favourite surf buddy? I bet its not your mother. But how cool is it, if it is. Our current guests are a mother and son come surfing together pretty much whenever they can. They have seen some rad places. Maldives, Spain, Sri Lanka, just to name a few. But there go-to surf destination is, and will always be the Algarve. There are just very few places in the world with so much variety in the waves, quantity of surf and the fact you can still get the line-ups uncrowded. *If you come surfing with Surf Guide Algarve. Obviously the Algarve has a whole lot more to offer then just surf. The food is amazing, there are plenty of beautiful hikes and lookouts. For those moments we are actually not surfing. When these two share a peak in a pretty much perfect surf session at Zavial I knew the story from the day would be easy to write. With who would you like to split the peak the most?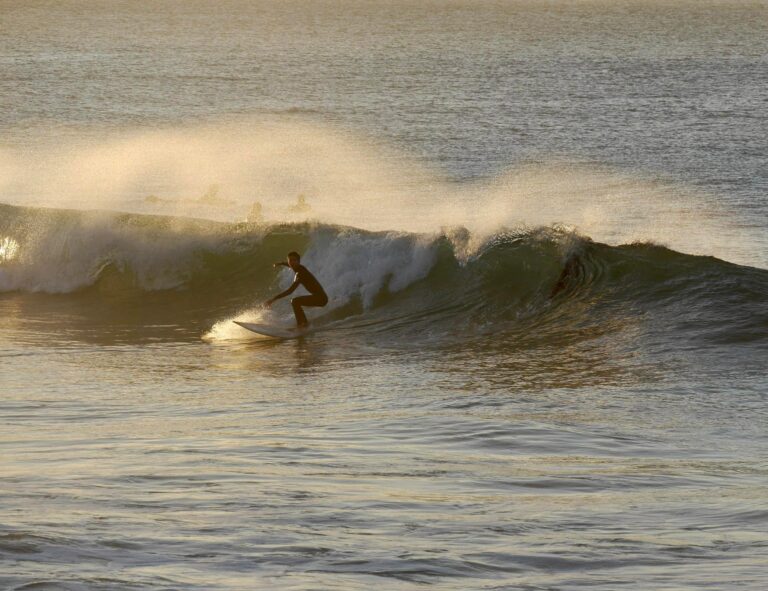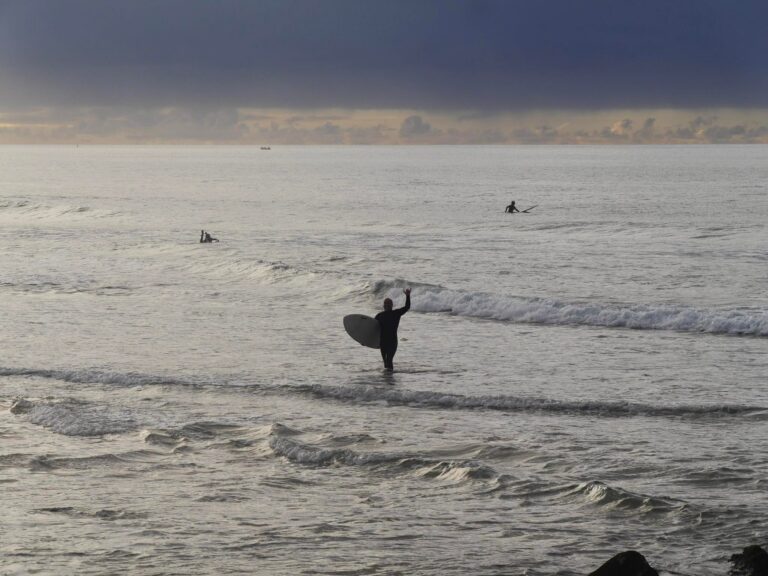 Most people will instantly answer answer B, Big waves. But the challenge is, bigger waves take their commissions too. There is far more paddling involved, the wipe-outs getting more serious and your wave count goes down by a lot. And that is just when everything goes according to plan.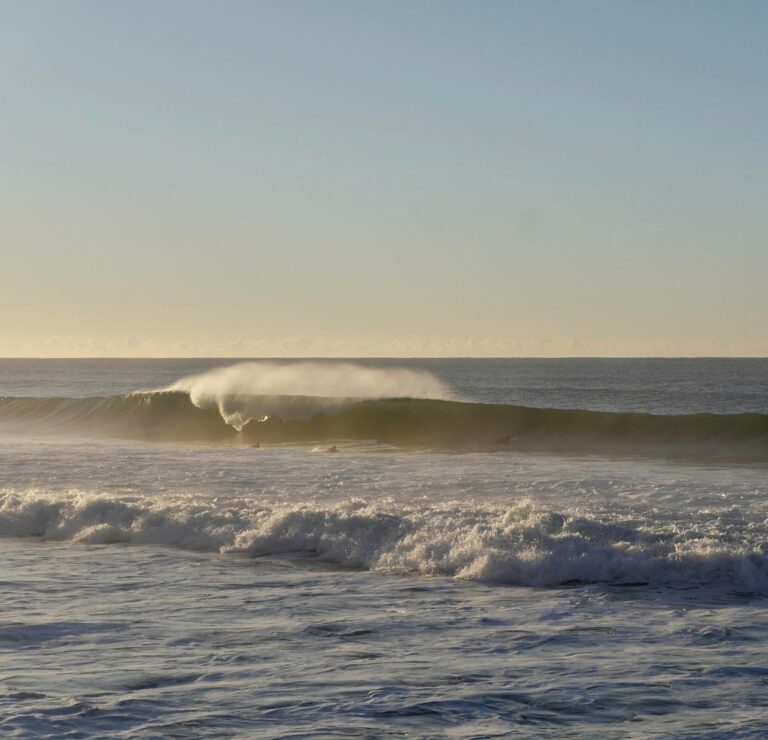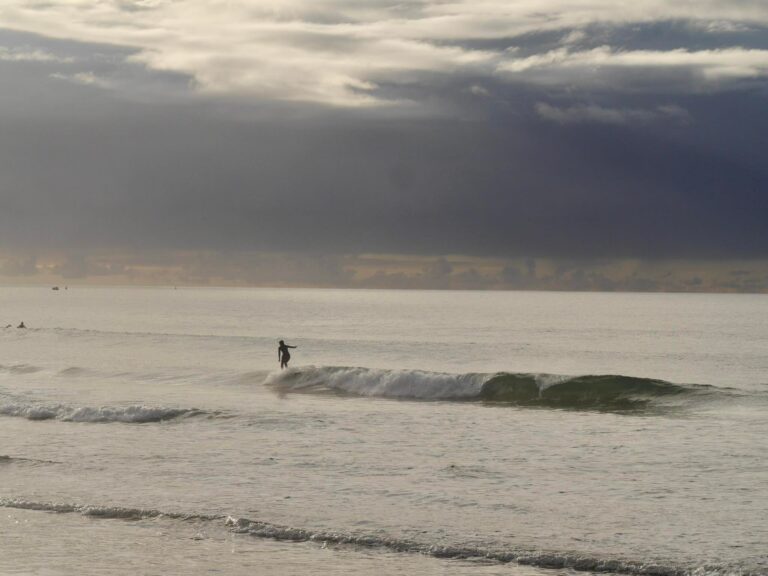 Small waves are a lot of fun. Especially when you are on the right surfboard. Here are two friends taking the same waves towards each other. Do you know who has priority here?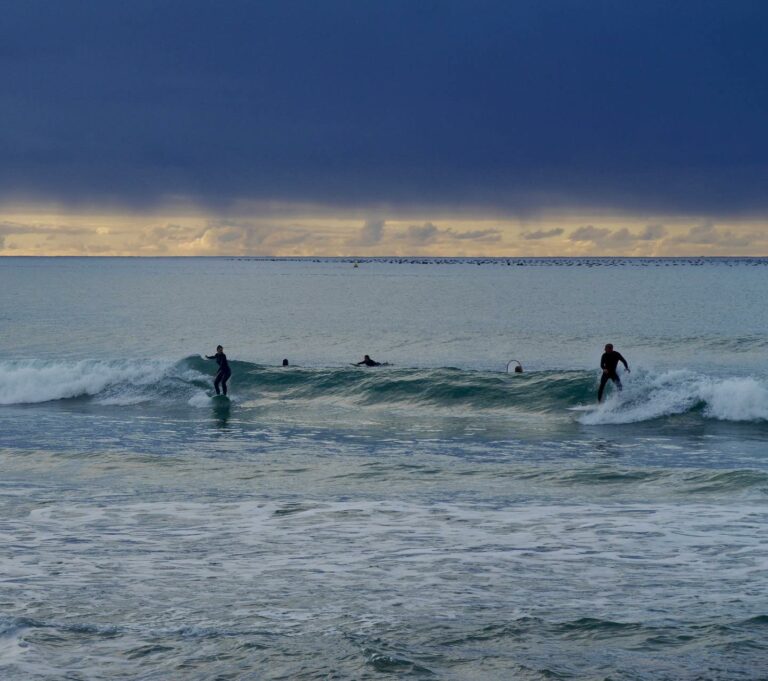 When the waves do get bigger the adrenaline goes up too. Everything you know needs to fall into place now. When the wave comes and you are in position you need to go. The essentials are the same but the stakes feel a lot bigger.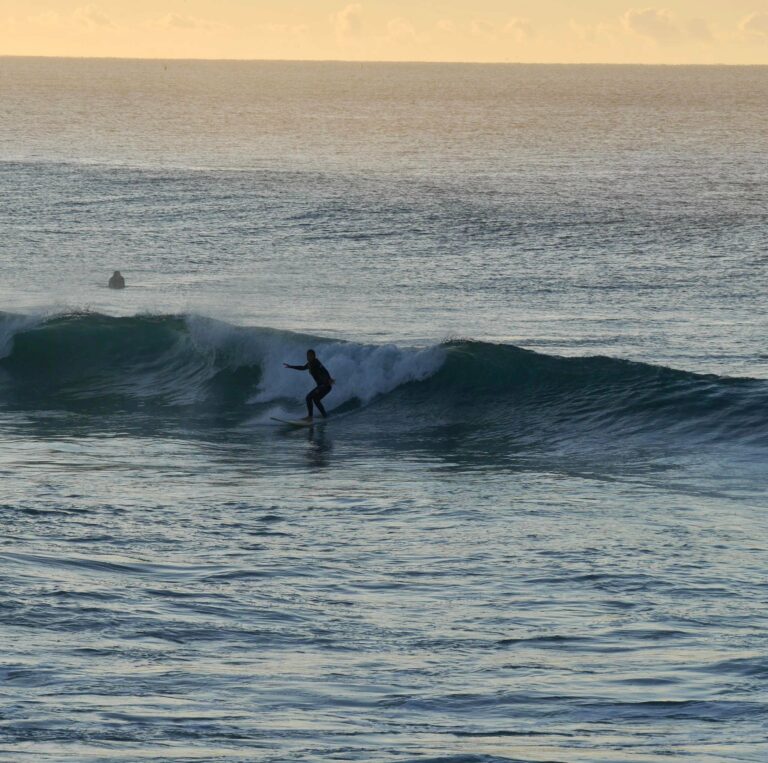 Here are mother and son splitting the peak. One of the best moments in Surf Guide Algarve history right here.