Happy end, surfing Cordoama with Surf Guide Algarve
We all love a happy end. And what better way to finish your surf trip on a pretty perfect surf session at praia Cordoama. A Surf Guide Algarve week full of more powerful waves today we get the ocean to show her more mellow side. We set sail to our backyard surf beach, Cordoama. If the forecast is correct, we get a nice surf in before the wind turns onshore. Cordoama welcomes us with a last breeze of offshore for a little while. Not a single soul in sight. Super fun clean looking peaks everywhere. Lets go!
Before this turns into a full on promotion article to call everyone up to book tickets to the Algarve in the winter months. Winter is not for softies. *and not ideal for soft tops on most days. Especially in the morning it can be cold. And the wind can great looking ground swells turn into total washing machines. Obviously there are a lot of more hidden spots to be found and if there is a surfable wave, Surf Guide Algarve will be on it. But it will not always look like this.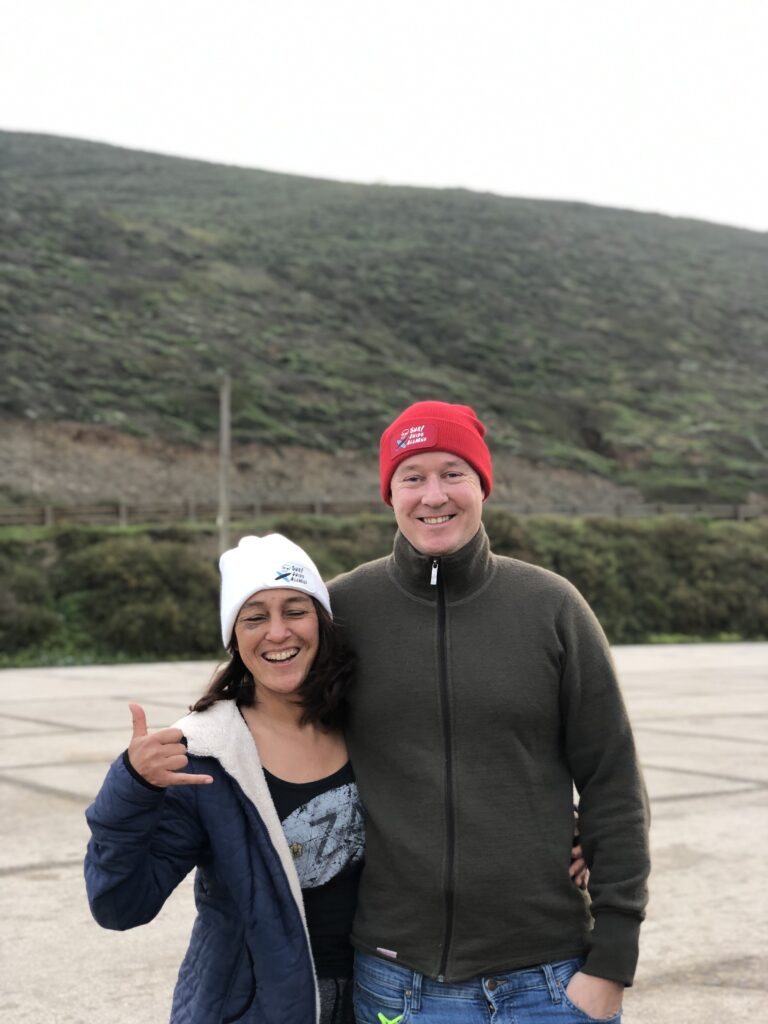 There will always be, the next wave
Not all surfers like to book a Surf Guide. Thats good, cause we have very limited spaces available. Some like to venture out on themselves, drive for hours, to return to spot A and miss the best moment cause you were on the road. Whatever floats your boat. But the people that book a Surf Guide in the Algarve do very often *more often than not- come back. Some more than others. And when you come back, the red carpet lays out. We know what kind of surfer you are. What waves you are comfortable in, and what you need to make a perfect surf trip.