Finding the Pot of Gold, Surfing the West Coast with Surf Guide Algarve
Good waves, sunshine, yellow flowers this story has it all. And more. Did you know that on the end of every rainbow is a pot of gold? On our way to the surf on the west coast, we actually found out this is really true. The Algarve is always beautiful but this might be the most pretty part of the year. As a Surf Guide it might be the most challenging. Big swells and shifting wind making it hard to pick the right spot. Lucky for you we do this for a little while now and are at the right spot at the right time again!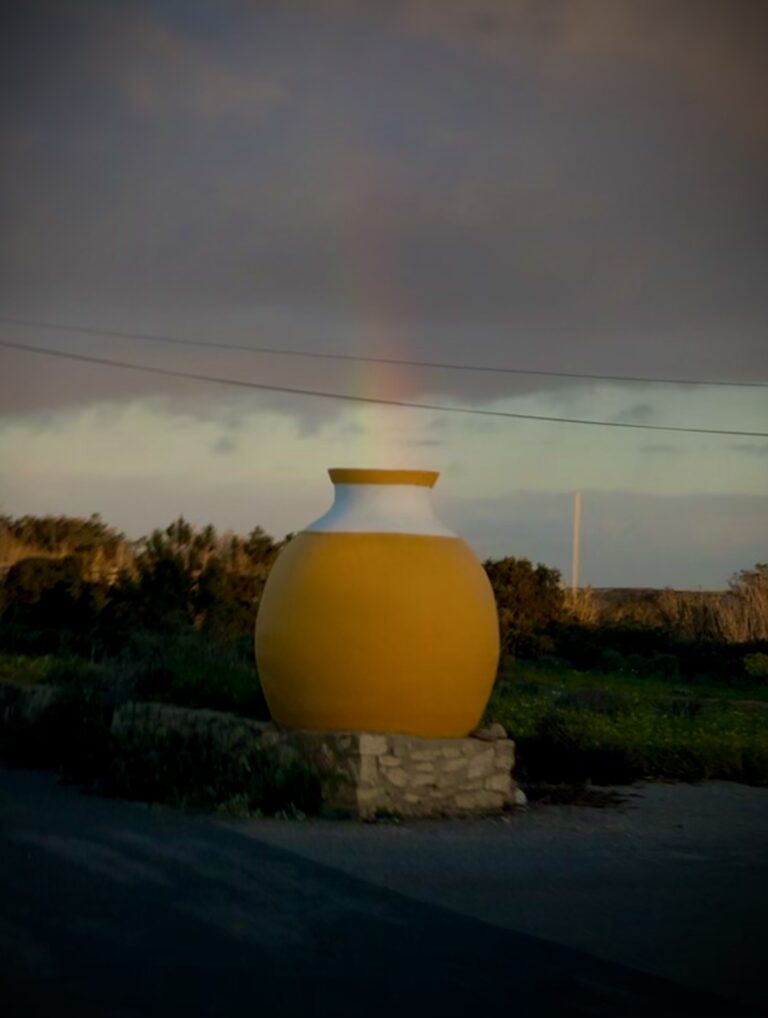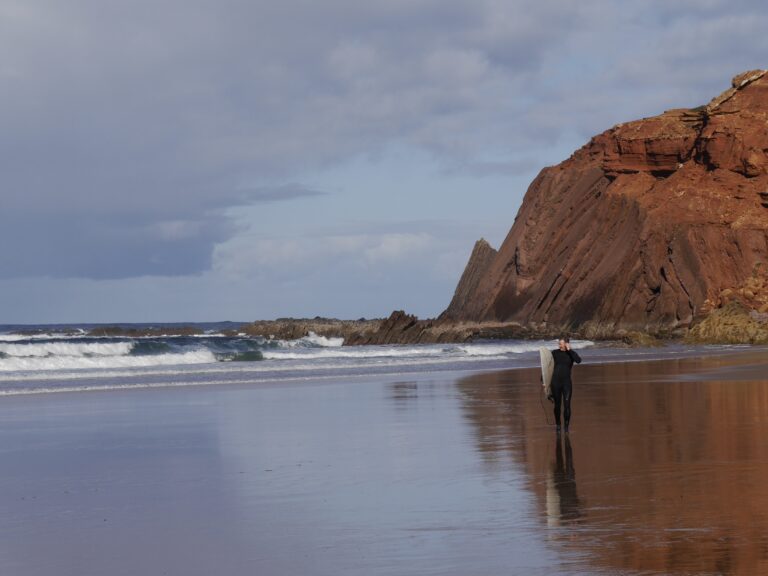 What more can you ask for
When you have everything you want, can you not be just satisfied? Enough is enough right? No wind, good waves, an easy channel to paddle out. Sunshine, no crowds, good company. What more can you ask for? Well…dolphins could be nice?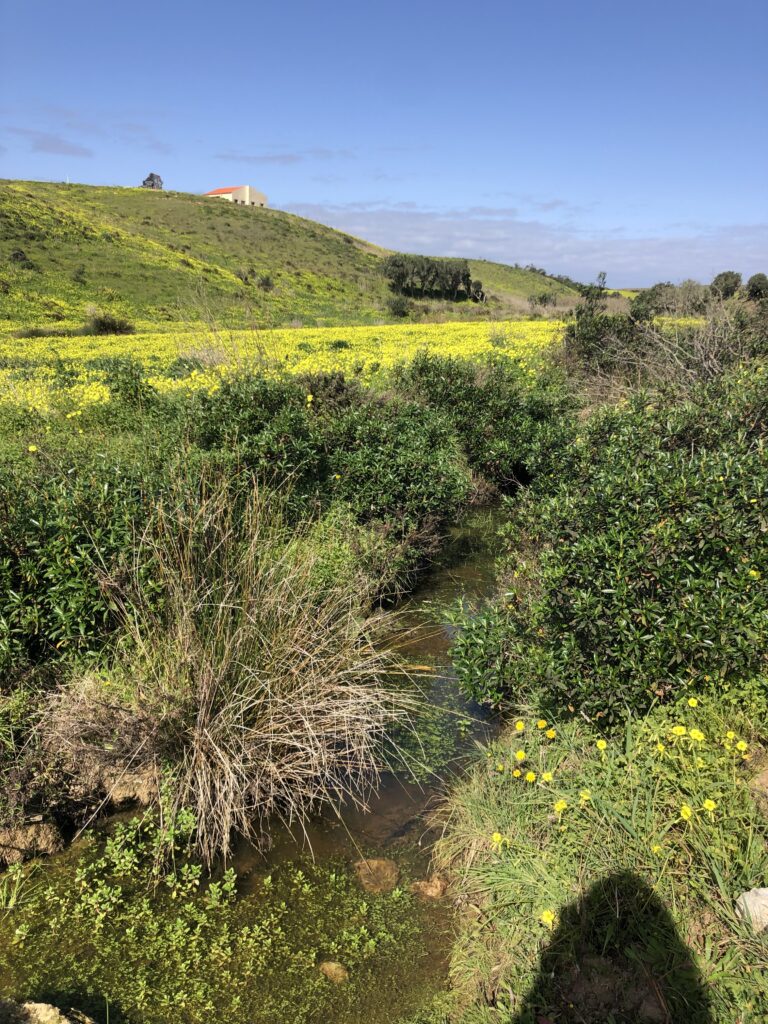 The surf guide algarve crew, of 3 today, really surfing all-out. There is a smaller period swell bringing a lot of waves our way. Lefts and rights, for every person more than we can handle. After a good long surf session the focus fades away, the arms start to hurt and it is time to shoot a few pictures. There are 4 other surfers out by this time but one really stands out.