Time for some left waves at Ingrina with Surf Guide Algarve
Are you regular or goofy, generally your stance on a surfboard will help to choose what type of waves you prefer. Lefts or rights? In the Algarve the majority of the waves are rights, as a result of that a goofy footed surfer will surf more backhand waves than frontside. Today it is finally time for some left hand waves at Ingrina. The Surf Guide Algarve crew is consisting of a 70 year young American shredder and an import-local vip-guest, Both goofy footers, both frothing to go left.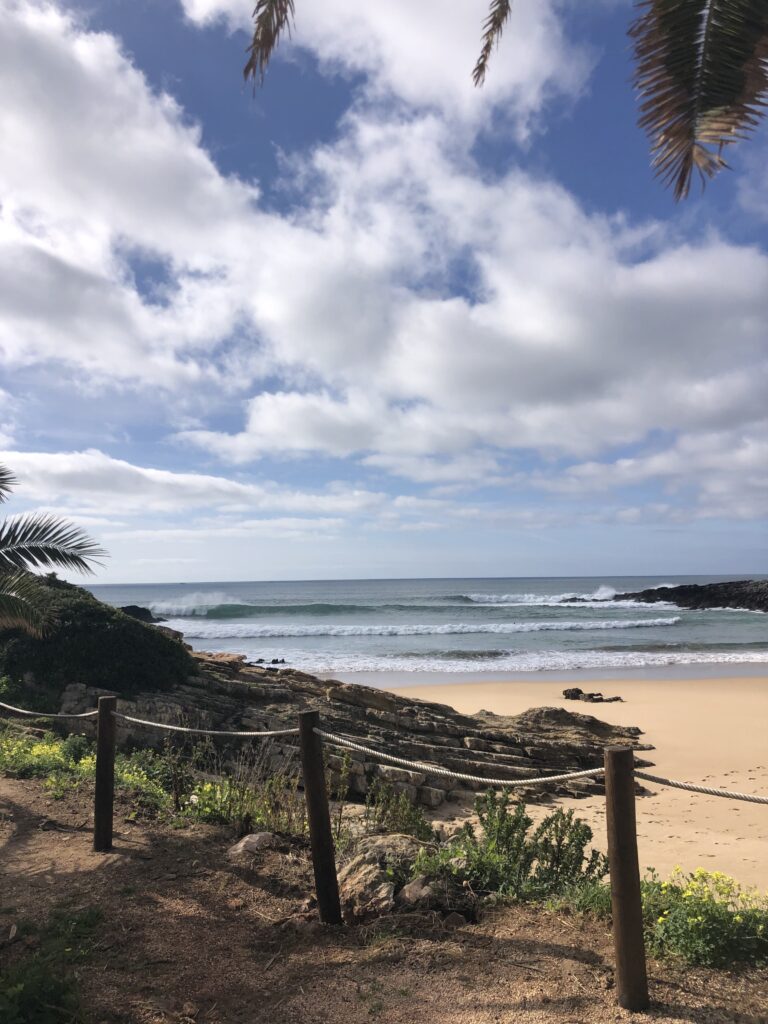 Together with the surf guide algarve crew two other guys rock up, obviously there are enough waves for 5 surfers. As i said it is always good to give the local dude a little extra space. Generally surfing is a pretty individualistic thing. No one paddling for you and there is only space for one person on the wave. Today the vibe is super supportive, at first just between the Surf Guide crew. Later everyone was cheering for anyone if he was on the right spot.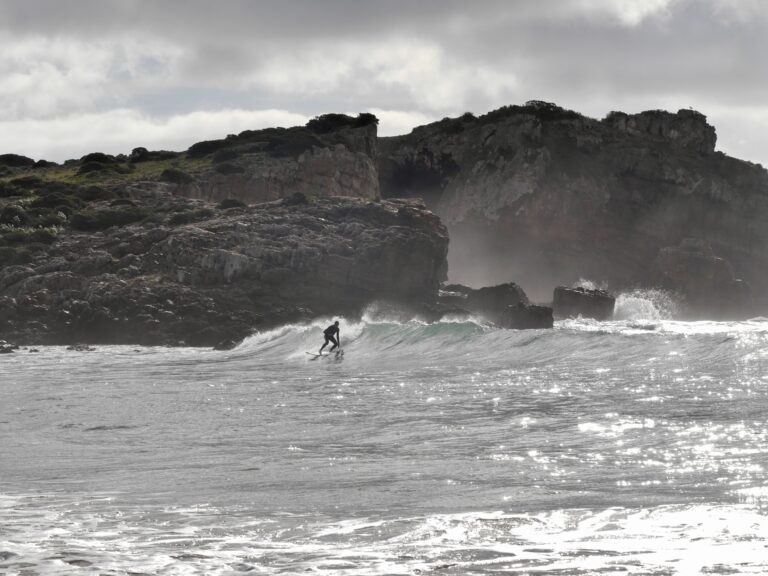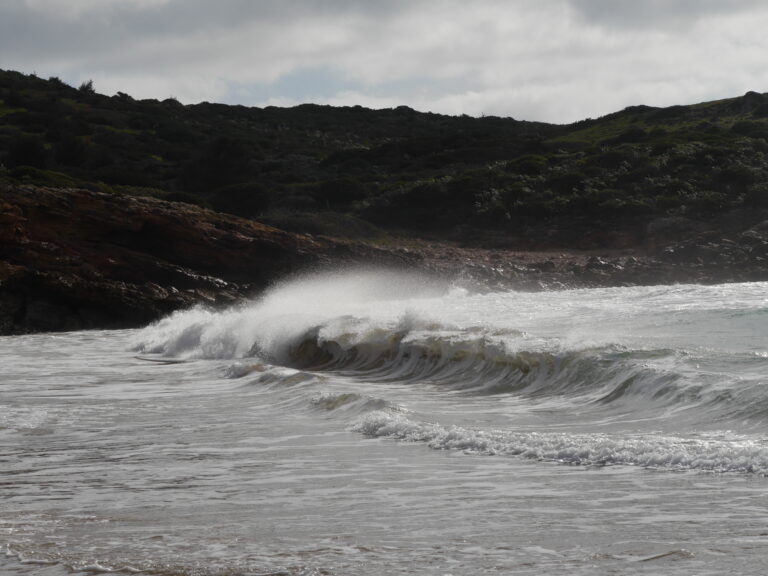 Better waves than the Worlds Best
While I am writing this there is a second screen on with the WSL Peniche-pro. Worlds best surfers competing in Peniche as on of the world championship stops. The thing is, the wind is not good up there. Despite that there is plenty of swell in the ocean, the ocean does not look pretty at all. Because we have a south coast in the Algarve that same wind and same swell results in better waves for us this morning. Certainly feels a bit double, but good at the same time.