Heavy waves on the West or Easy fun surfing on the South, Surf Guide Algarve takes it all
Making bigger drops in heavier waves is a lot of fun. At the same time, smaller waves allow you to work on your surf technique, and allow you to catch way more waves. Of course the Surf Guide Algarve crew will go to the beach where the waves are best for our guests. But what if the guest also likes all types of conditions? At this point we just follow the offshore wind and chase the best waves around. Heavy waves on the West and fun easy surfing the next day on the south coast.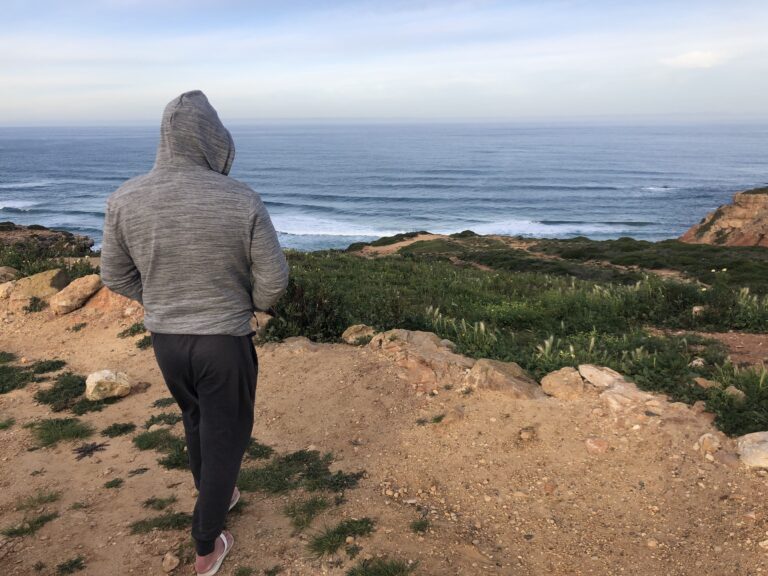 Three swells mixing, no real channel working, this west coast surf session is a battle for the fittest. Because of this there is no one out except team Surf Guide Algarve. Regardless the paddle, the waves are epic. Long right hand runners and very heavy barreling lefts. Our Surf Guide guest gets a couple of crazy good waves straightaway. Obviously his arms fall off after a little while. He swaps his surfboard for the camera and get a few surf photos. 
Even though waves like the ones shown above are the once you dream off, you do not want them every day. Its surprisingly fun and rewarding to jump on smaller waves and do some turns. Not having to worry to break your new surfboard, and push your turns a bit harder. We get perfection in a whole different way down south. What type of waves would you prefer?