Surfing every coast with Surf Guide Algarve
March is often a fun month of the year, as much as we love the winter season its nice to see the sun again. After all, you do not come to Portugal to freeze your ass off constantly. Sneakers make space for the flip-flops, the hoodies only used in the early starts and the beanies go in the box where the flip flops arrived in. While the sun gains strength it seems that the waves loose a little bit of it. Generally we surf a lot of South Coast spots in winter and West Coast spots in summer. In March we surf every coast the Algarve has to offer in a few days. Surf Guide Algarve goes from Barranco Zavial, to Beliche and then to proper west coast bombs, all in one week. Enjoy the story and surf pictures. 
There is no favourite beach
What is your favourite beach? We get this question a lot, however, there is no good answer to this question. Certainly there is waves that we prefer, but only with the right conditions. As shown above, the swell, wind, banks change all the time, so our favourite spot as well. Zavial on a head high day with no crowds is 100% one of the most entertaining waves in the Algarve. *If you are an experienced surfer and all factors line up.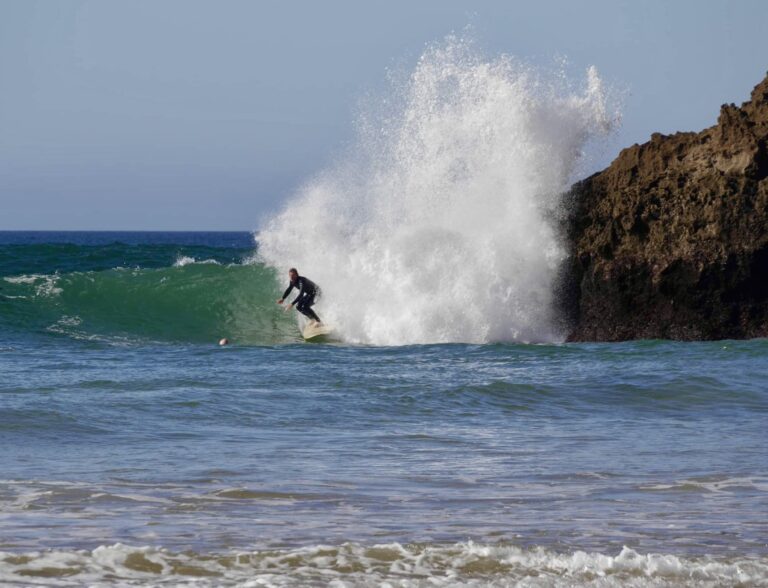 Surf Guide Algarve surf wherever the waves are good for your level. Without a doubt there are spots that are getting crazy busy. For this reason we will always think a little out of the box and go on different times than most other surfers. Are you ready to set your alarm to surf uncrowded perfect waves in the golden hour?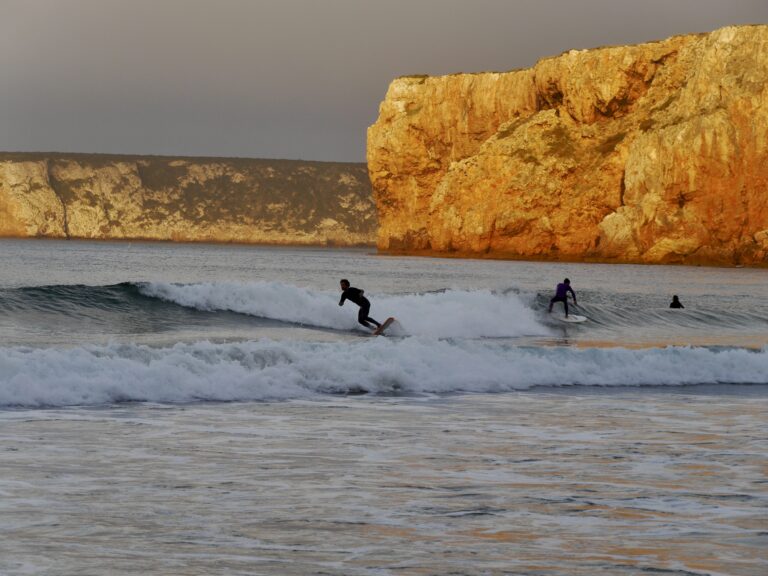 Sooner or later it is time to find some bigger waves again. Small waves are very good for technique and wave count, but there is something magic about a bigger wave. Power, speed, sound, everything is more intense when the ocean lights up. Despite the big paddle, horrible wipe outs, sometimes its fun to go big.