Surfing perfect Barranco with Surf Guide Algarve and friends
Every day is a good day to go surfing, however, not every day can be epic. Or can it? With a pretty magic session at Cabanas Velhas the day before it feels almost hard to match that high. Even though we do not have the company of miss Surf Guide Algarve, we do get an incredible session at Barranco. Pretty much perfect waves at Barranco with only a few guys out. Sunshine, offshore wind, shoulder high lefts and rights, a very easy paddle out and an amazing vibe in the water. It really does not get better.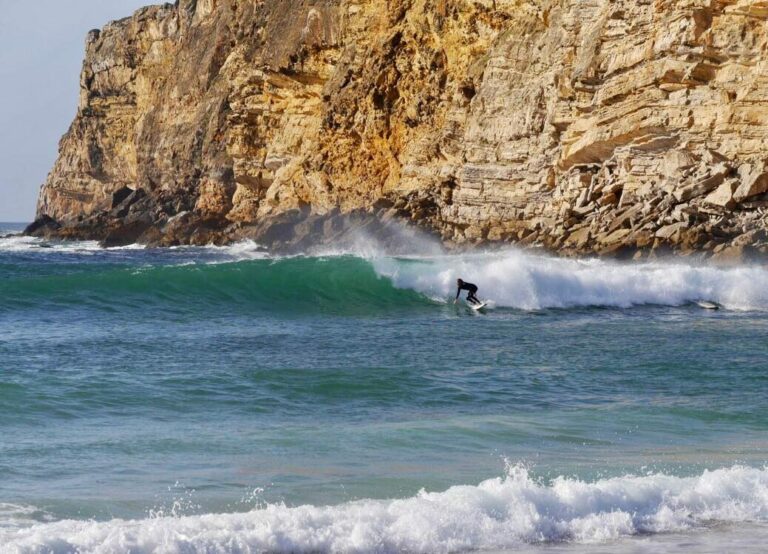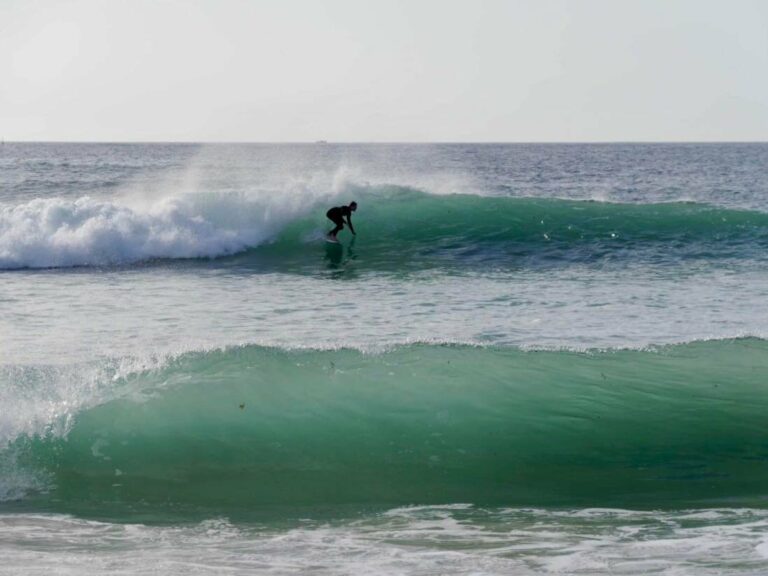 Our Surf Guide Algarve guest requests a little easier conditions. With this in mind and a promising looking forecast we set sail for Barranco. The road horrible as always, but obviously it keeps a lot of people from coming – just for a check. You want to be pretty sure there are waves if you take on this road. Surprisingly it still can get busy from time to time. Not today do. We share amazing easy to ride waves with a small crew of friends, guests and a few 'vanlifers'.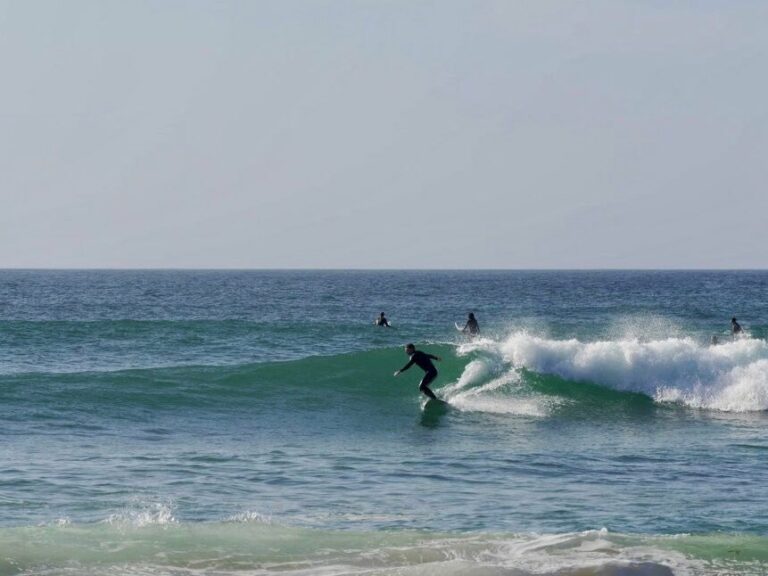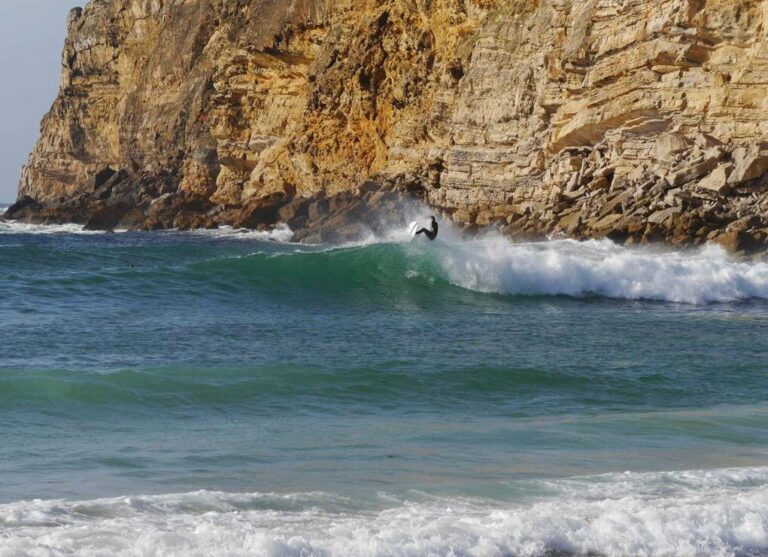 Stoked and tired we walk off the beach. Meanwhile the dude in the big camper next to our car wakes up. As he cracks open his first beer I spot a Huge music installation, 'dude, you got some techno?' – 'Its to early for techno, lets start with some drum and bass' he replies. Next thing you know music is blasting over the carpark. Barranco is and will always be a wild place.