A very happy Easter surfing like a gromm with Surf Guide Algarve at Beliche
'These are the best waves I ever surfed' – The words of our Surf Guide Algarve kid special after an amazing session at Beliche. Unquestionably this kid will have many more best sessions in his long surf career. Nevertheless the words feel special, and a special morning it is. While most grommets of their age searching for chocolate eggs, these go surf in the South of Portugal. Whenever there are waves in the Dutchylands they are in the water, but the waves never get like this. We celebrating a very happy easter surfing like a gromm at Beliche.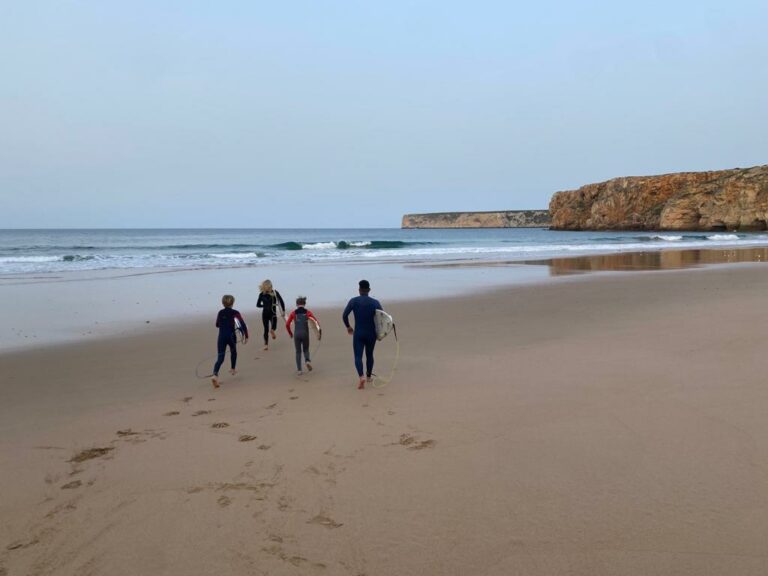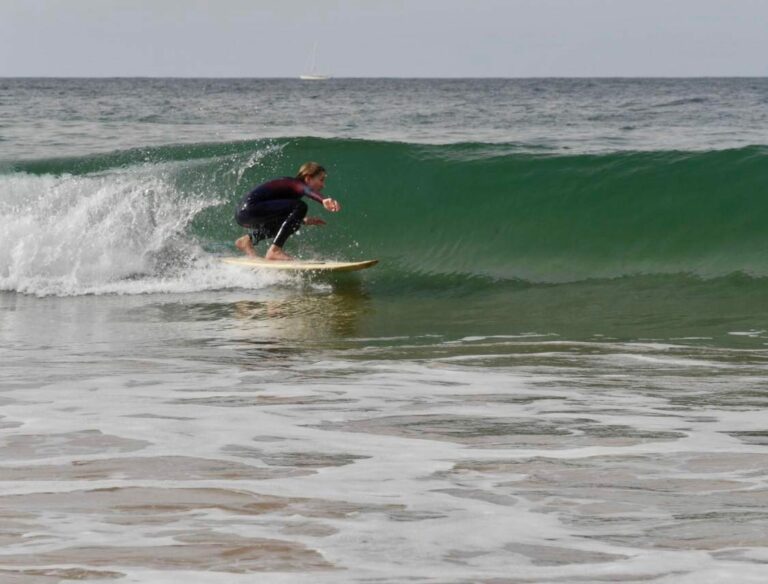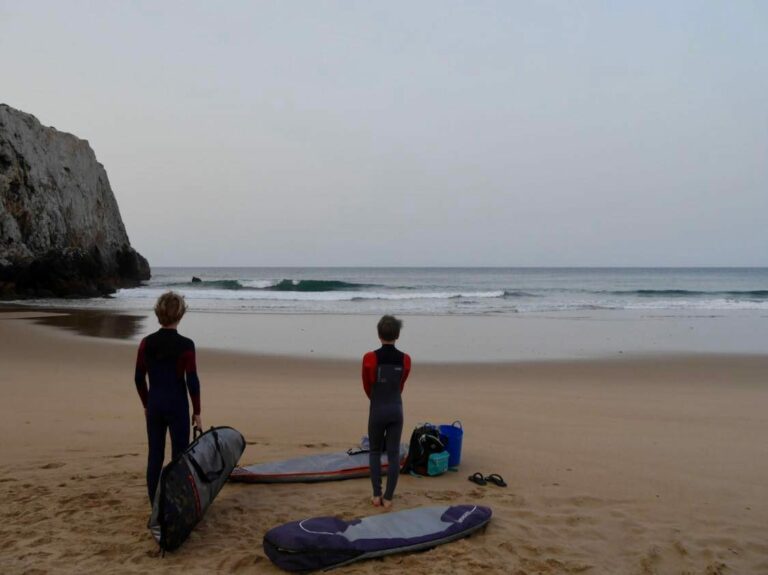 Eastertime in the Algarve is absolutely madness. As a matter of fact, it feels more busy than peak summer. All of a sudden all the houses are full, reservations are needed for your favourite restaurant and obviously there are more surfers too. Surf Guide Algarve would be of no help if we did not find a good spot to surf. But no one out is unexpected. Beautiful clean small waves breaking all over the bay of Beliche. A soft offshore wind grooms the surface while the sun gains strength.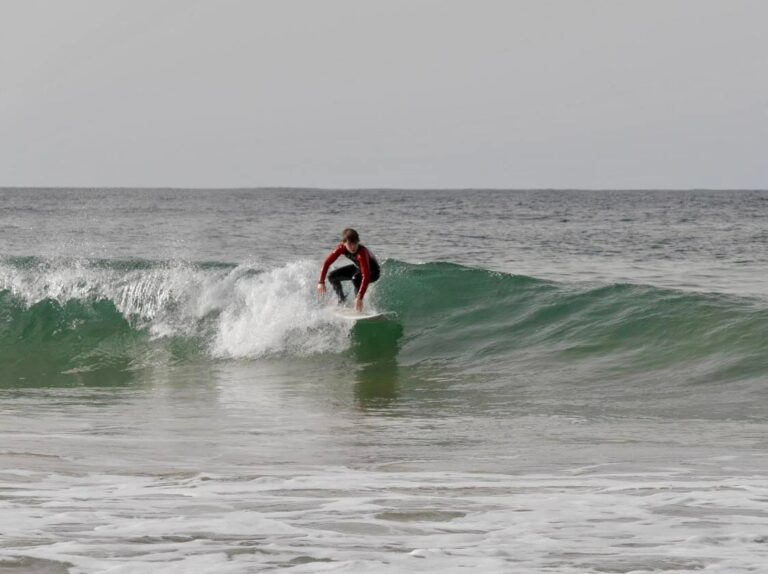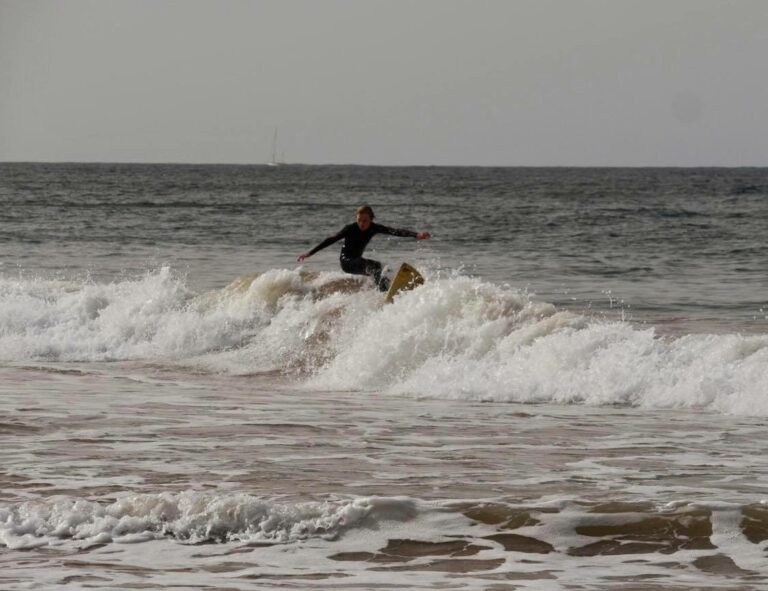 There is a first time for everything. In the long run we kind of forget most of these special moments. I can promise you one thing, you will never forget your first barrel. With the tide going out and the waves pretty punchy one of the grommets manages to squeeze in a small little barrel. Told you this is a special one…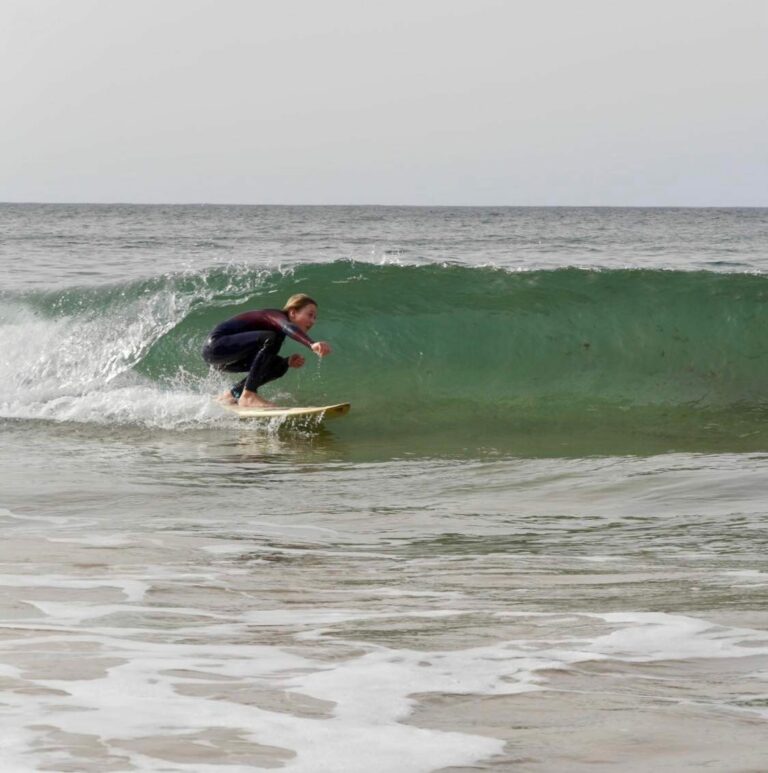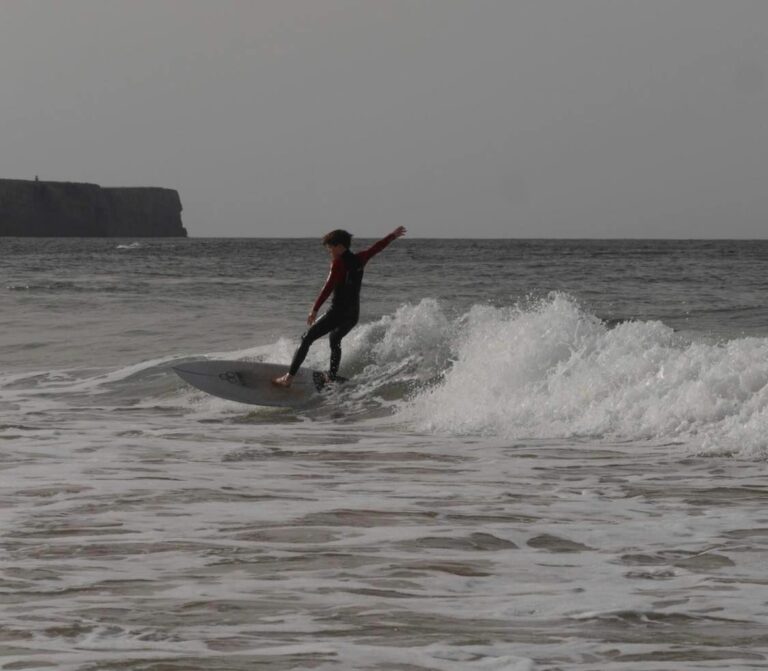 However, there is no Easter without the eggs. We ask our little princess to help solve this on the second beach of the morning. *Mareta in Sagres.