Empty Barrels at Beliche, be careful what you wish for with Surf Guide Algarve
At first lets start with a little note, or maybe more like a warning. As has been noted in previous blog posts, Surf Guide Algarve will always try to find the best waves for your level of surfing. Obviously we do not want you in waves that could be possibly dangerous for you. The very first session together with us is always a very important one. Some surfers tend to believe a lot better in their own mind than in the water. Please be honest about your own surfing abilities so we can find the best waves for you. The dude in this article is a little special. In addition to the fact that he is our very first ever Surf Guide Algarve guest. He also comes back a few times a year. For this reason we know exactly where his limits are, and when we are finding the edge of that. Today is one of those days. We find empty barrels at Beliche. But be careful what you wish for!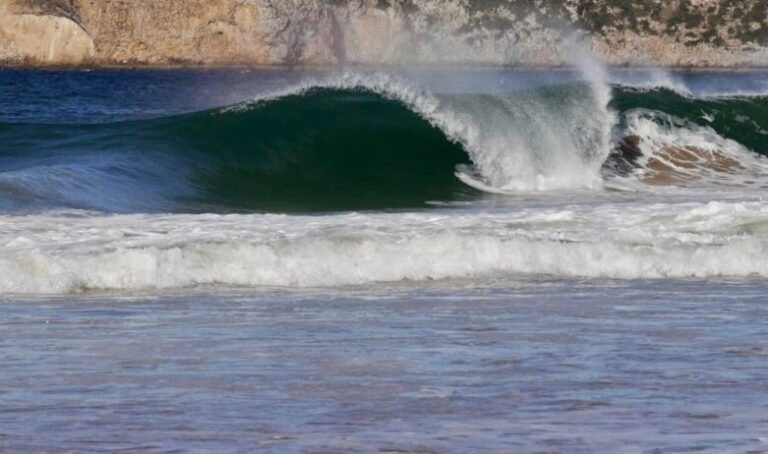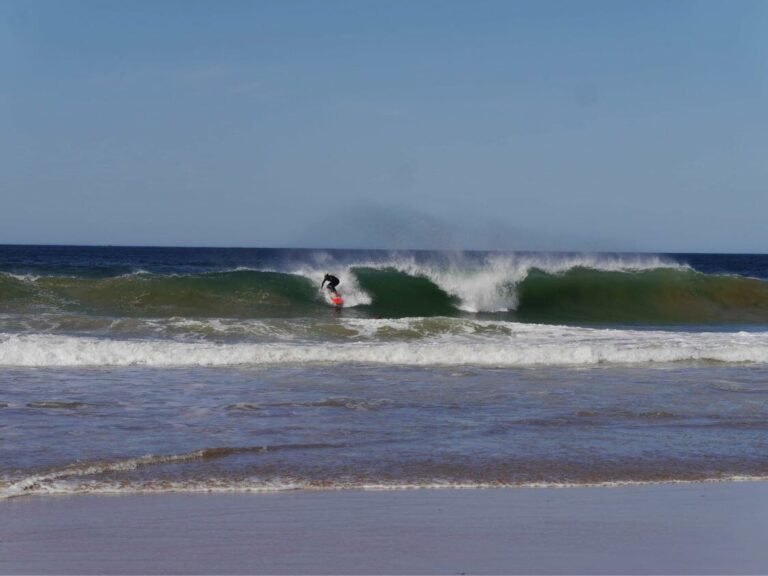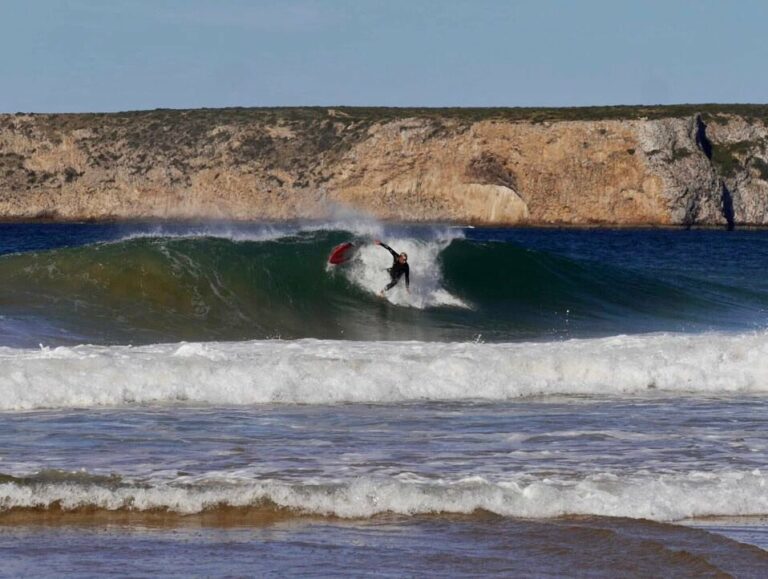 Overall the Surf Guide Algarve sessions start and end at one beach. Due to the fact we surf every day and know the beaches like the back of our hand, we do not often drive around looking for waves. 
Sometimes its nice to check the next beach over, or like today to check the Miradouro. A lookout that is located just behind Vila do Bispo with an incredible view over the west coast. Especially a good wave indicator. 
Certainly there are barrels. But the tide is really not in our favour *see here the reason it is empty in Beliche. We give it everything we have do. Surfing out of our skin, getting some pretty good rides and pictures. All in all a good session, no cover shots do. A few times we really pay the price for over committing. Go hard or stay home!