Small waves and small kids at clean Zavial with Surf Guide Algarve
Without a doubt, Surf Guide Algarve wants to get you in the best waves for your surfing level. Obviously a good description of your previous surf experience and what type of waves you are comfortable in helps. Equally important is where you are from. And in some cases how old you are. Unquestionably we rather start with a little  small waves so we can search for bigger ones the next session. Than that you get a bad experience in conditions you should never have been in. Today we surf small waves with two *new, Dutchy surfer grommets. Zavial provides beautiful small clean waves and it is the perfect warm up for what is about to come.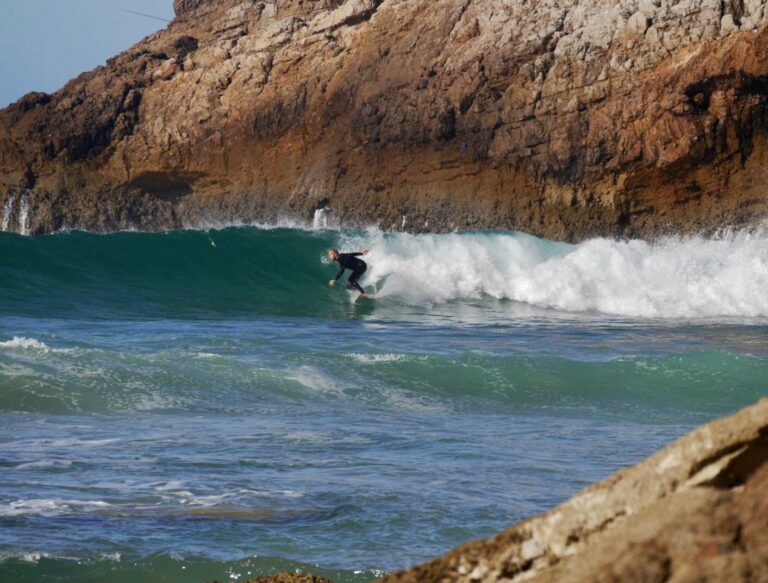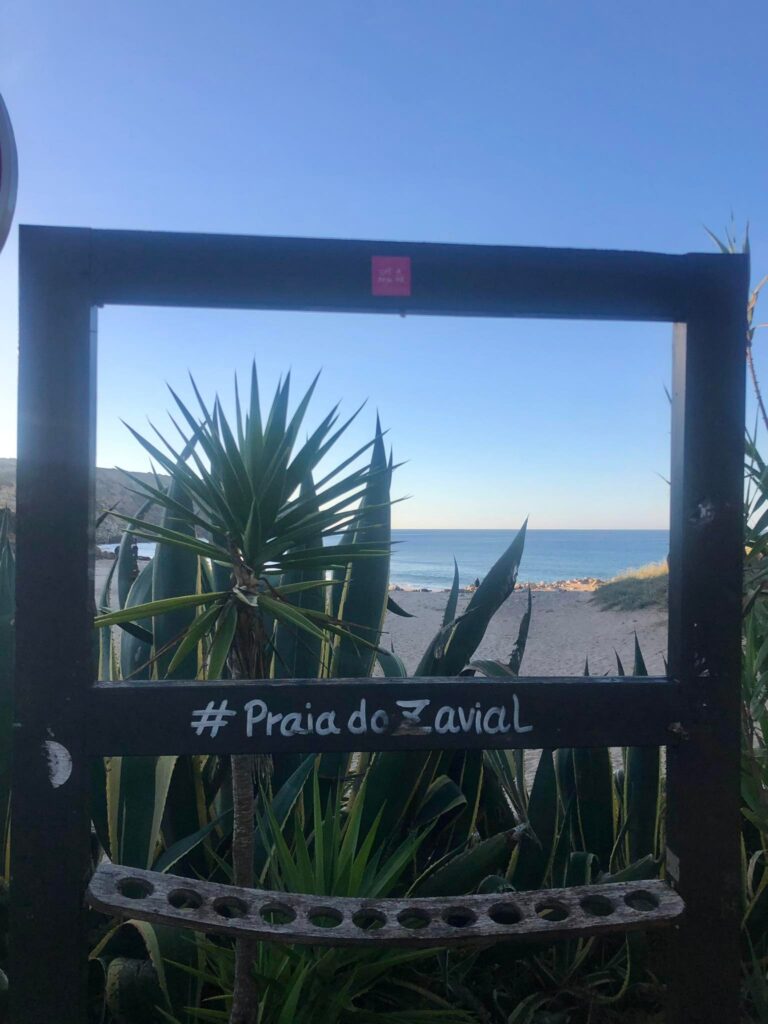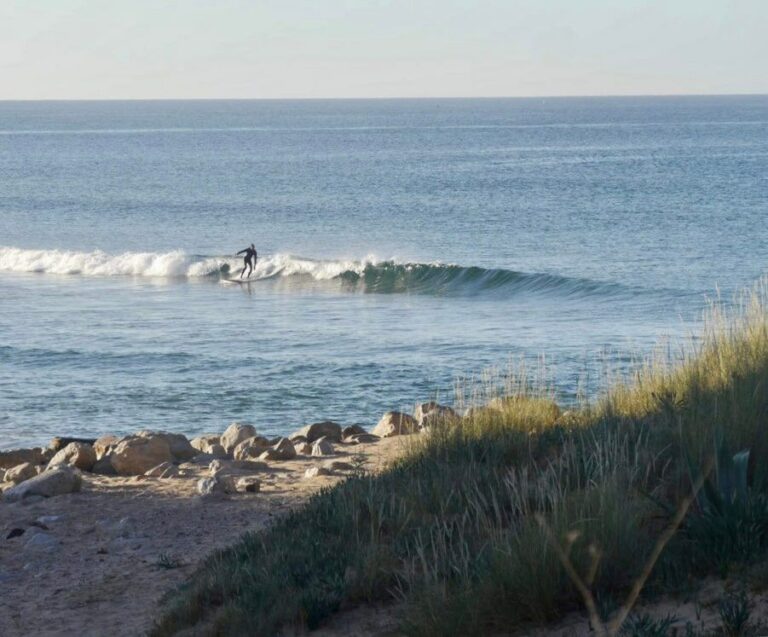 You cant beat Dutch Stoke
Must be remembered that the Netherlands has a lot of coastline and water. On the negative side, Holland does not often get good waves. The hard-core Dutchy surfers- and there are a lot! Wake up early, need to drop everything they are doing, when the waves are good. Therefore when they are on a surf-trip, they are stoked with almost everything. Compared to the Dutch surf it is pretty quickly epic. Todays waves are very small, but the wind is offshore and grooming the surface. Clean small waves are the result and the kids are on it! You simply cant beat the Dutch Stoke.