Le Grand Finale, perfect waves on the West-Coast with Surf Guide Algarve Here
Because there is a first and last time for everything it should not feel that special. Yet it does. Generally your best surf session is never your first surf at a new destination. Especially not in the Algarve. To really get the full potential out of the different conditions, you need to spend some time here. While most Surf Guide Algarve guest come and go, these two dudes usually stay a lot longer. Three months for this edition to be exact. At this point they really seen all the spots, good, mediocre, big, small and everything in between. Today it is time for Le Grand Finale. Perfect waves with an offshore breeze on the West-Coast with no one else in the water. A true Surf Guide Algarve special.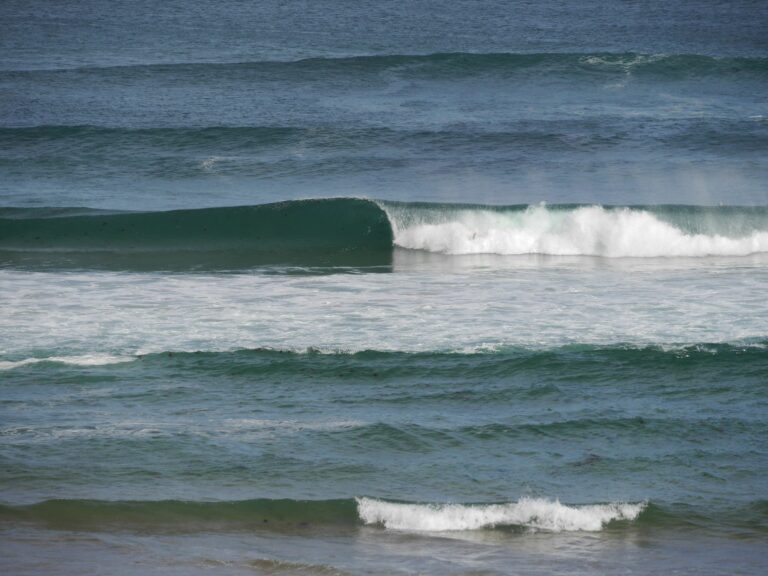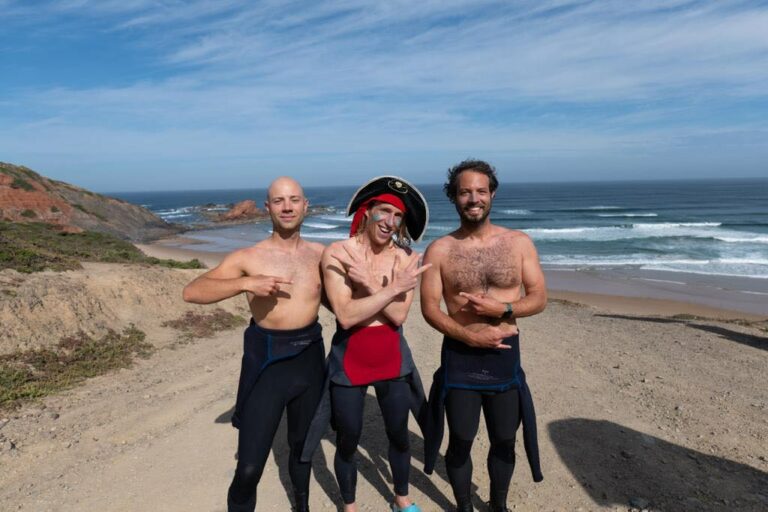 Paddle fit, stoked like never before and even trained by the best on the surfskate. These guys are ready for some real waves. We get empty perfect waves with not a single soul on the beach or in the line up. Call it luck, faith or just perfect timing. Since it is the last session the dudes bring a friend who is dedicated to shoot some pictures. Must be remembered that this girl does not know anything about surfing. Still she manages to shoot a couple of amazing photos.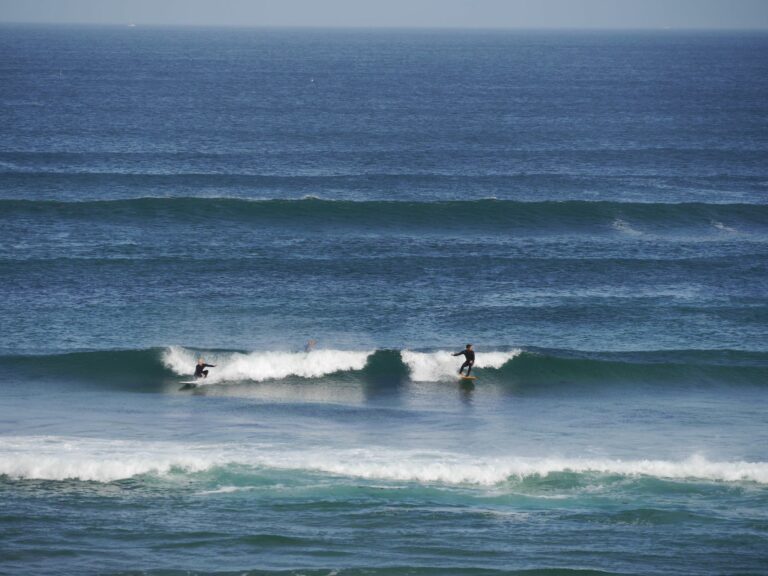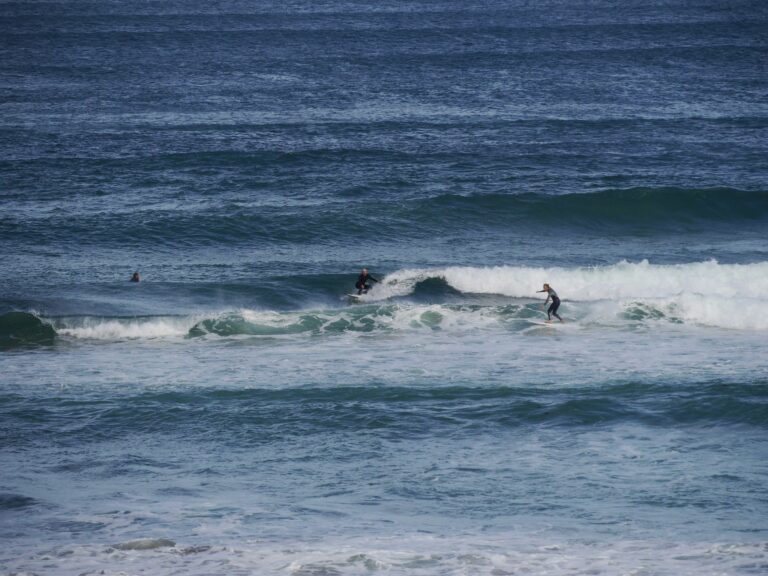 Without a doubt a day to remember. The ladies Surf Guide Algarve even come to join the party. Time for the famous last wave. Make sure it is a good one! During the drive back the guys are already discussing when yo come back to the Algarve. Go well until than, we will miss you!