Take your surfing to the next level surfskating and surfing at Zavial with Surf Guide Algarve
As been mentioned before, we do not coach or teach ourselves. Obviously we do want you to take your surfing to the next level. In any case it is good to start with a few Surf Guiding sessions. Get the feel of the Portuguese waves, cold water, powerful ocean. When you are a little used to the Algarve conditions it is a super good idea to book in a surf coaching lesson. And not just any lesson, a surfskate lesson at the Surfskate Ranch. Obviously we will be happy to guide you there. The next day you will surf you will feel like a different person. In our case we get a beautiful session at Zavial on the day after the surfskate training.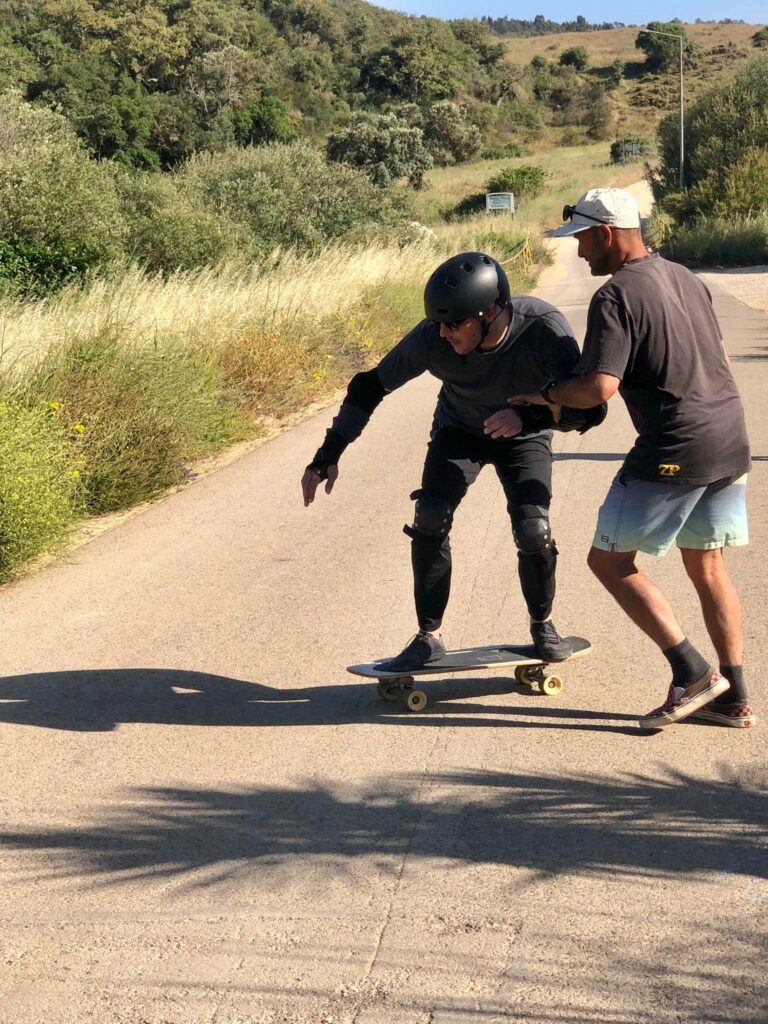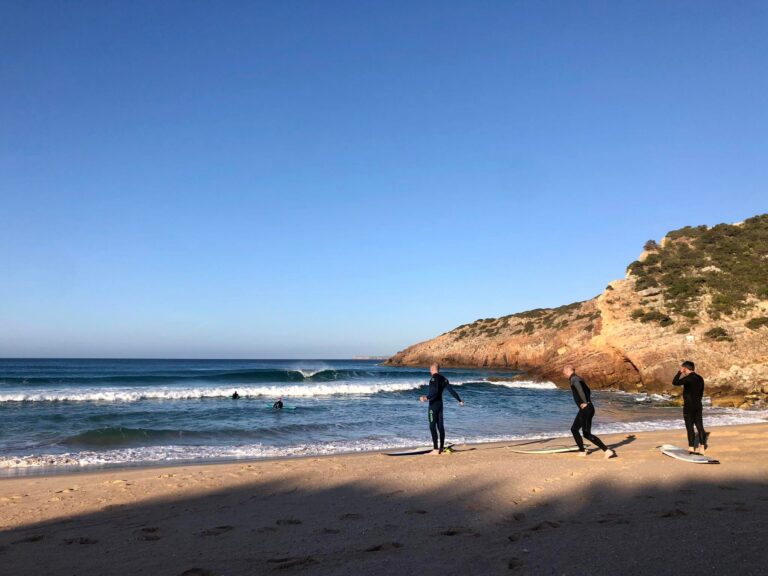 Back to basics on the surfskate
Surprisingly enough, most surfers are a bit sceptical about the whole surfskate thing. An often heard reaction is, I gave up skating years ago, I am to old to get hurt on the street now. Surely, when you fall on a surfboard the water is more forgiving. Yet the coach will literally take you by the hand, get you all the protection you need. Wipe outs are part of the story but the chance you really get hurt is small. Up against the huge amount you will learn in one session. Both dudes already surfing for years getting taken all the way back to the basics. Stance, then turns, and after generating speed.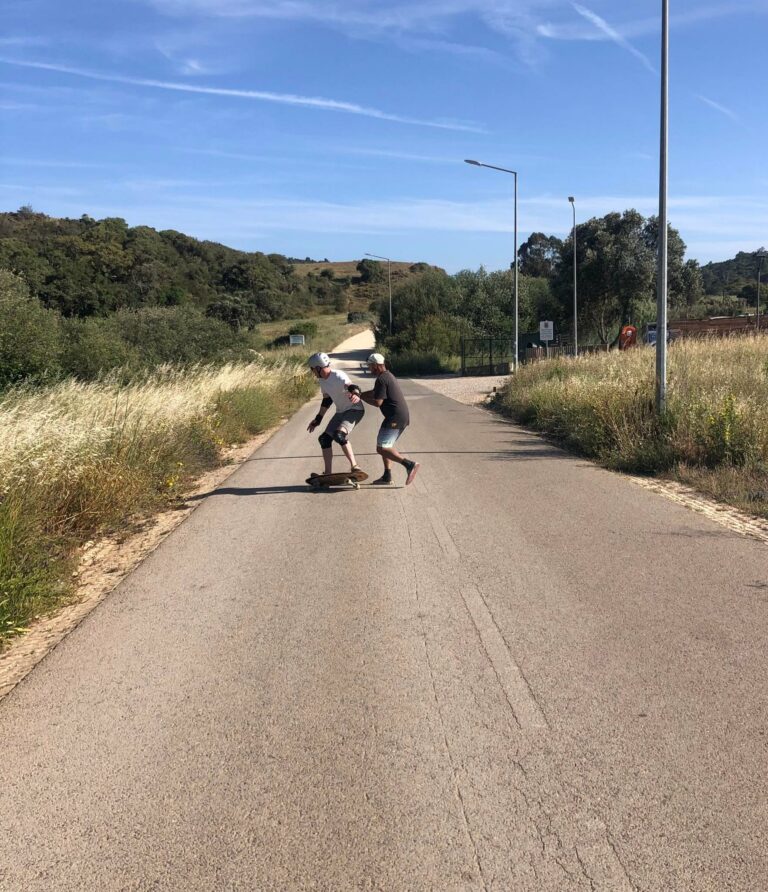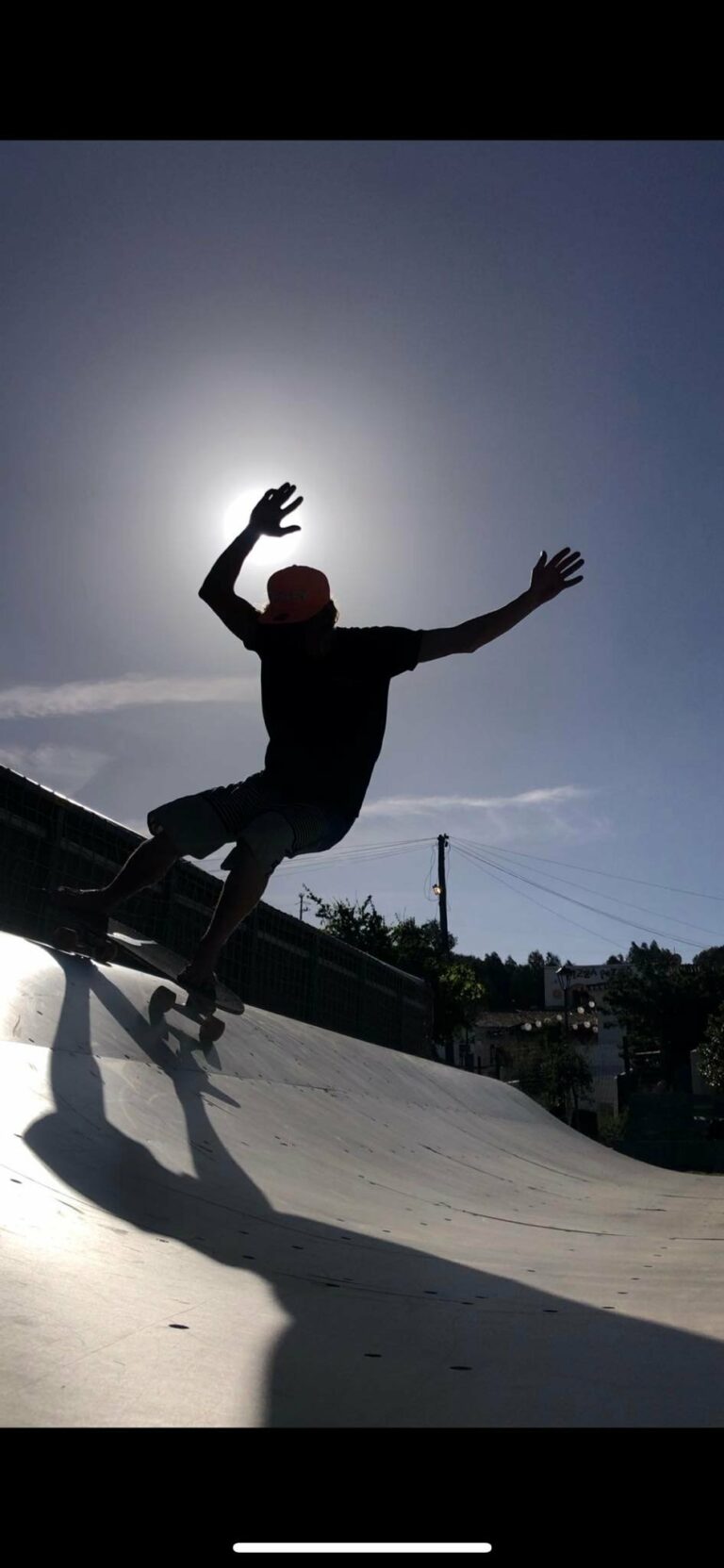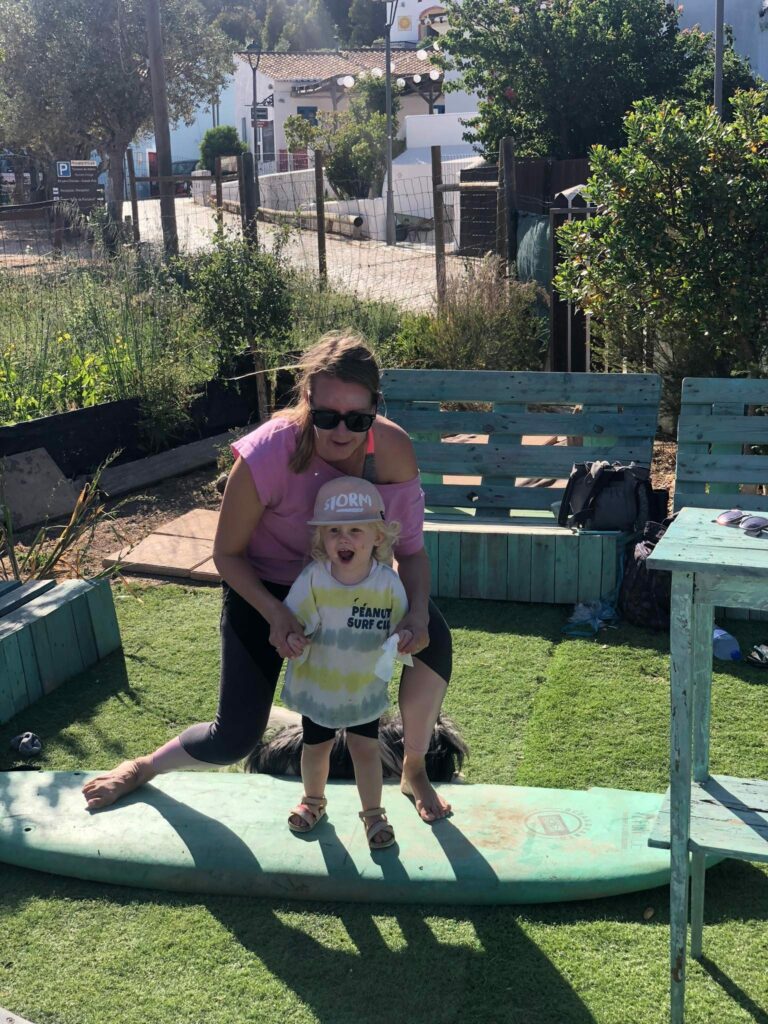 Let me tell you a secret. Almost every wave, move or turn we do feels a lot better then it actually looks. Surely we all feel like Kelly Slater or Carissa Moore when we finish a good ride. Meanwhile, when you see the wave back on camera it does not look like anything how it felt. But does that matter? Since we are no professional surfers, the way things feel is the most important thing. For that reason, when you learn some new – improved – moves on the surfskate and you can try this the next day in the water. And it works! It feels amazing.