Surfing empty waves on the West-Coast with Surf Guide Algarve
As been mentioned before, we do not need an epic forecast to have a super good time. Surprisingly often times when the forecast does turn amazing, the surf is often a little disappointing. Something to do with expectation management maybe? In any case, the forecast for this morning is far from great. Still we have a few Surf Guide Algarve guests frothing to come surfing. With a medium size swell and a very light wind we score super fun surf on the West-Coast. We are surfing lefts and rights, on a completely empty line-up. What more can you wish for?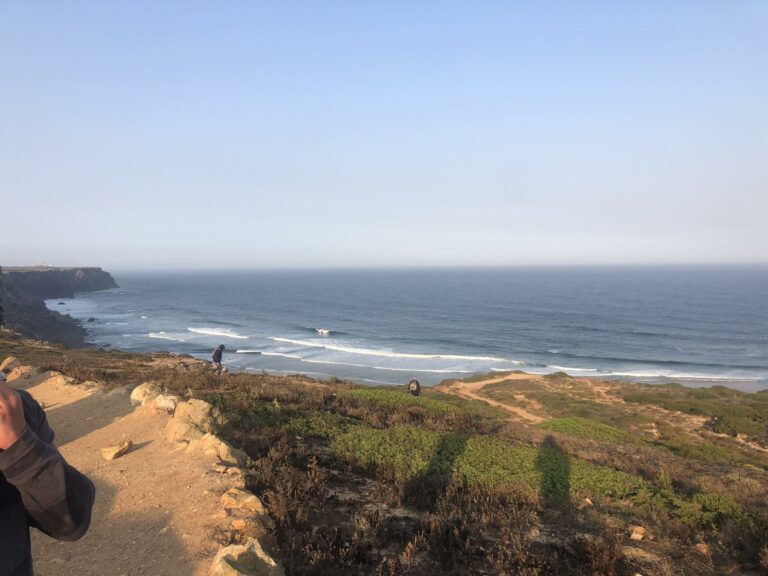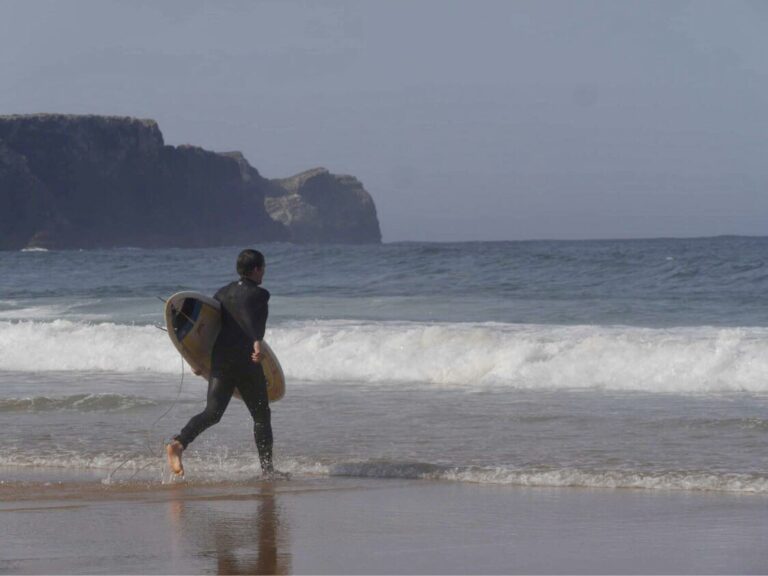 You need to catch the wave first, before you can ride it
Basically almost everything depends on your own standards. Lets say you are from a landlocked country like the guy on the picture above. He is from Swiss, and although there is a whole lot of cool *and cold, stuff going on there. The closest thing to surfing is a mega expensive wave-pool. Despite the fact it is incredible that you can now surf in a pool and this actually will benefit your surfing a lot, it is not the same as the ocean. Waves do not always break the same way and on the same pass in the sea. Timing and positioning are arguably more important than the techniques on the surfboard. Remember, you need to catch that wave first, before you can ride it. Our Swiss friend adopting really quick and has the best time ever.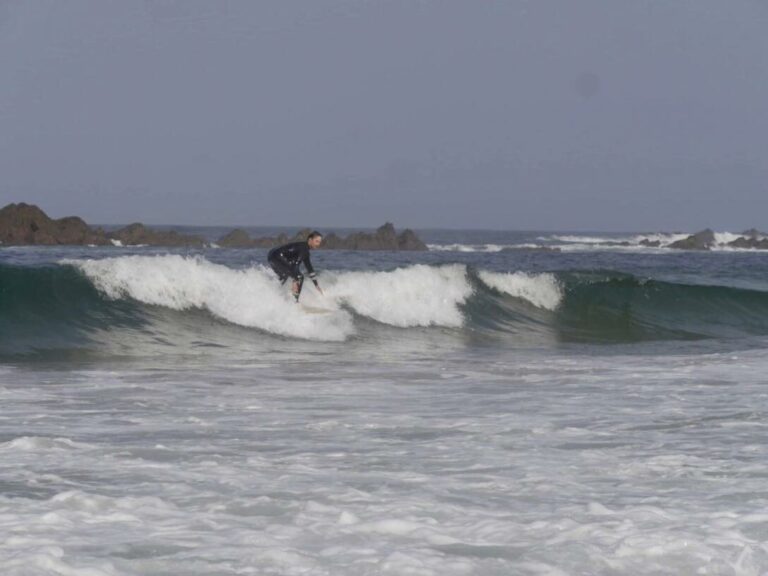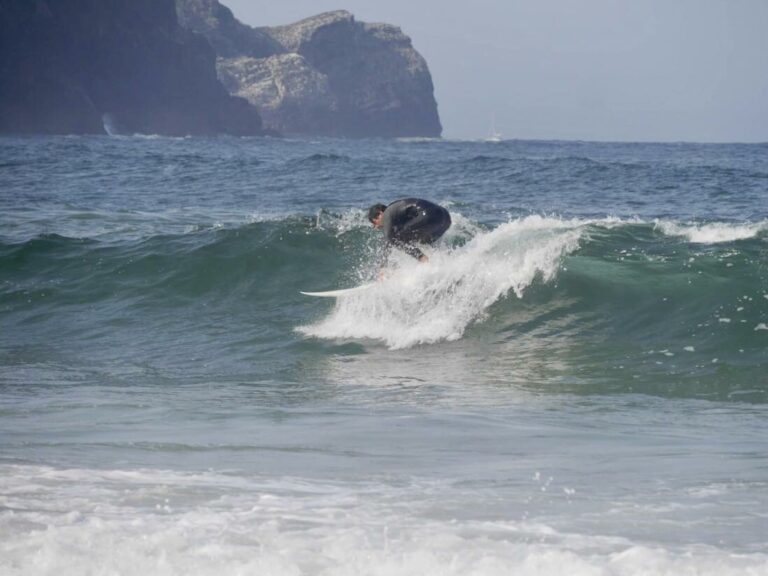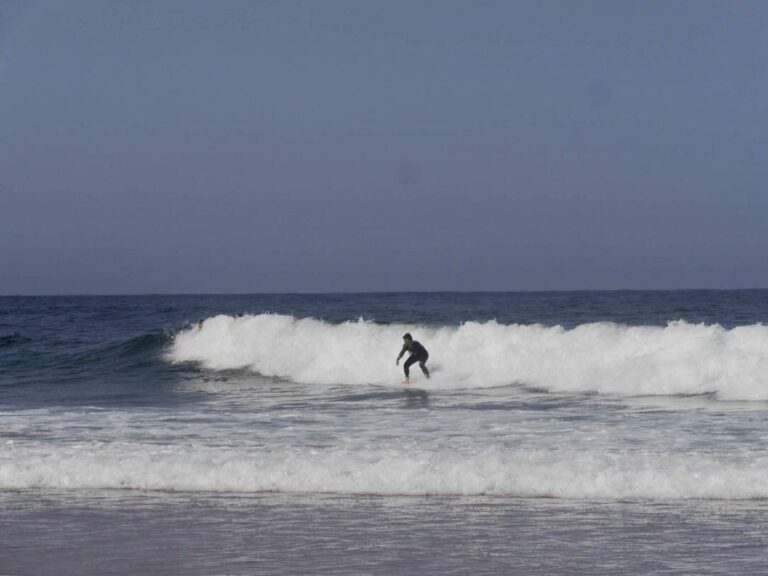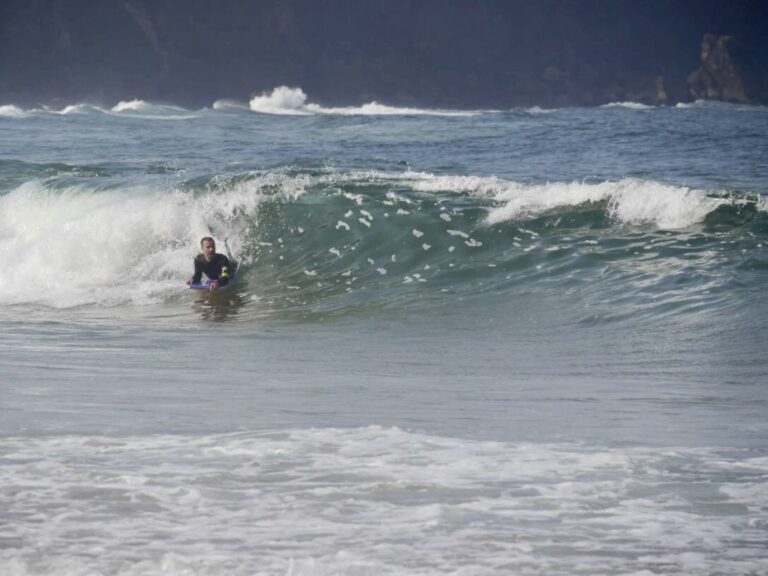 One of our regular or how we like to call them VIP guests, is really on fire today. Regardless of where he is sitting in the line-up, he is always on the good spot. Catching the wave from the beginning and riding it with style. As mentioned before, Surf Guide Algarve does not coach or train. But it is super fun to see the progress over time. Hard work pays off.