Surfing beautiful summer waves at Bordeira with the GOAT and Surf Guide Algarve
All of a sudden it is summer. As been noted before, the Algarve is blessed with waves all year round. During the winter months we usually try to find shelter for the big waves. While in summer we chase the swell a lot more. Today we have very small waves on the forecast. Yet with the right board and attitude we make it a super fun session. Bordeira really showing her gentle side. Whenever there is a big swell *in winter, we drive here to watch big waves crash on the rocks. Presently the waves are just big enough for a little larger surfboards. The Surf Guide Algarve crew is armed with mid-lenght state of the art Firewire crafts and the guide on a foamy. And to top things off, we meet the GOAT after our surf session.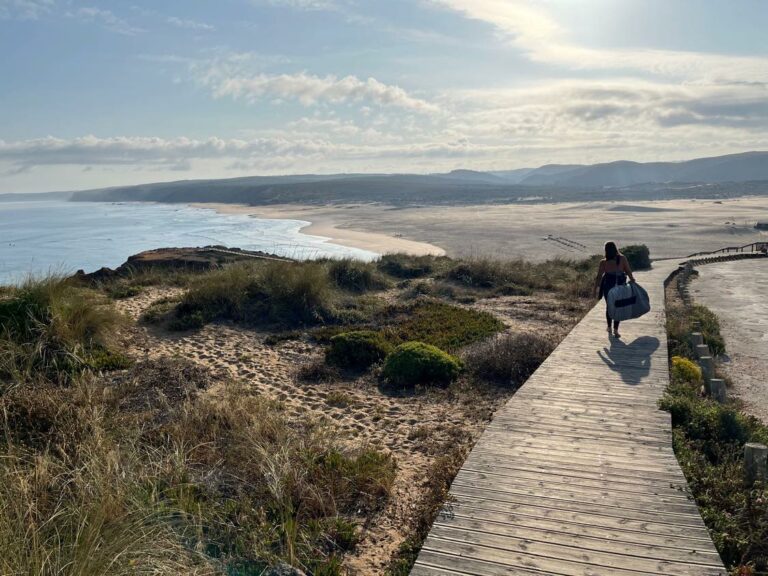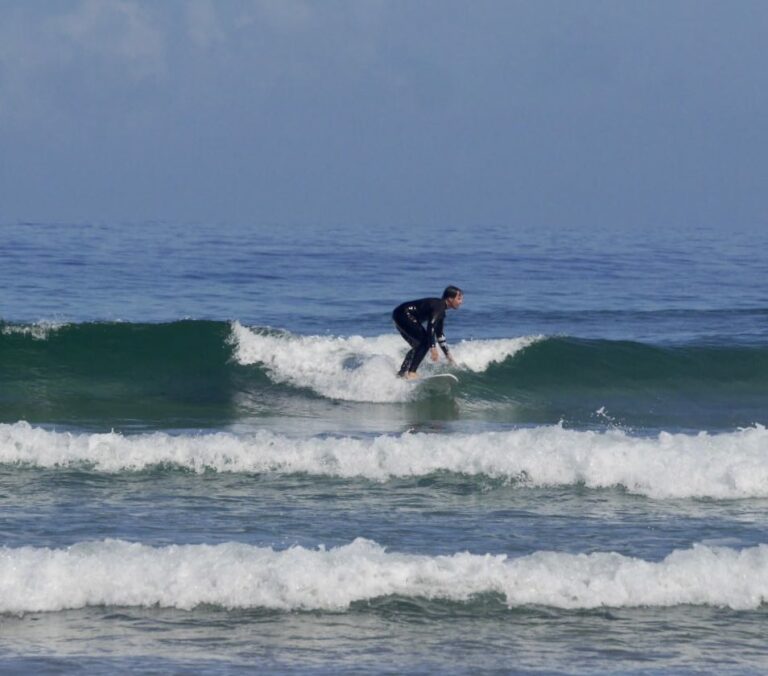 Surprisingly there is hardly anyone in the water. Obviously that is exactly what we are after, yet it is interesting. Every second car you see driving around has at least two surfboards on the roof. Obviously in the Algarve to surf, but where are they now? 
Since our guests living in landlocked parts of Europe and only get to surf on surftrips *or in wavepools, they are stoked with the small, clean, empty waves!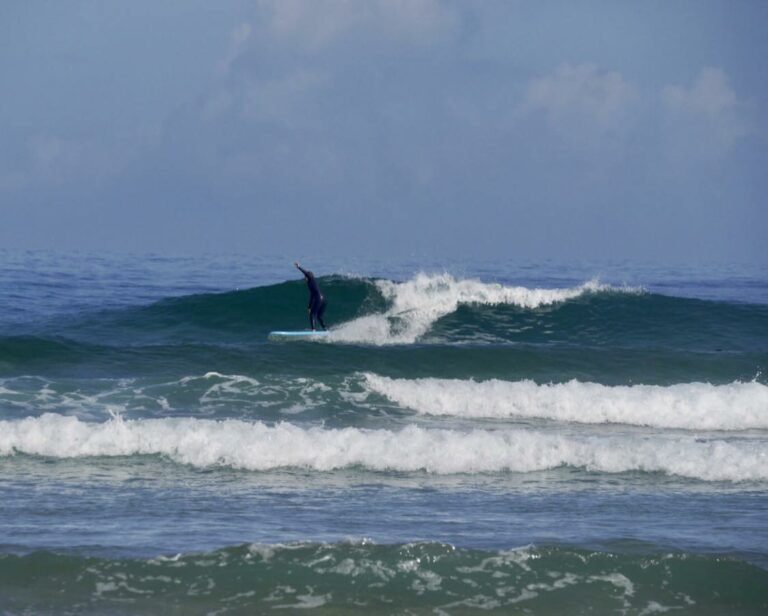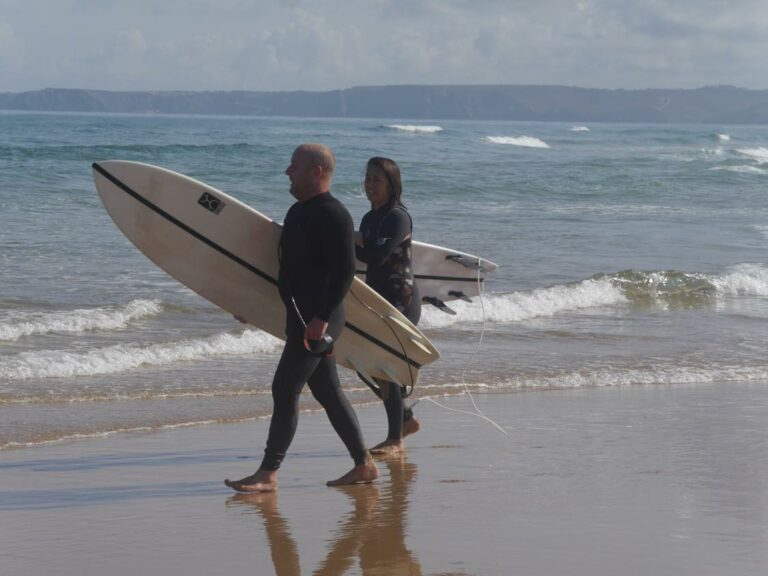 One more wave before we meet the GOAT
We surf for quite a while. As no one is using a watch I can not certain about how long. Whenever the surfschools are rocking up it is time for the last wave. The Surf Guide needs a few shots for the blog and puts pressure on the guests. One more wave for the picture guys!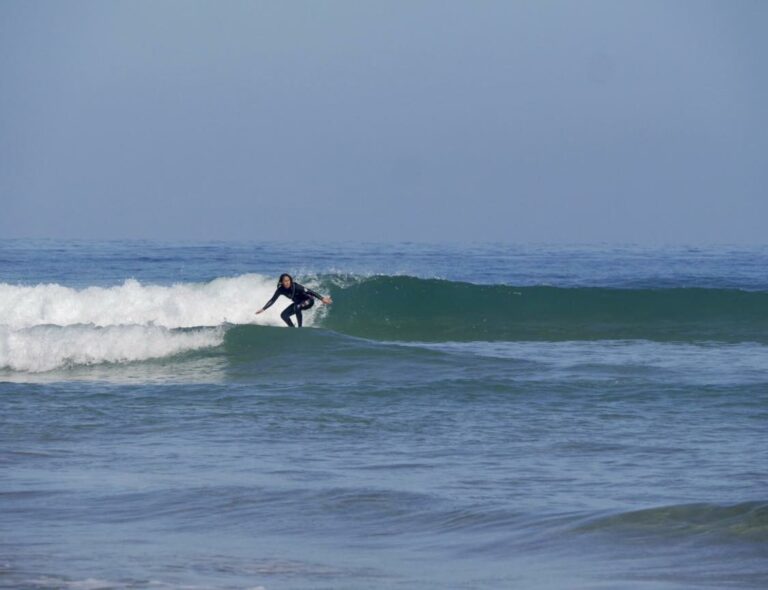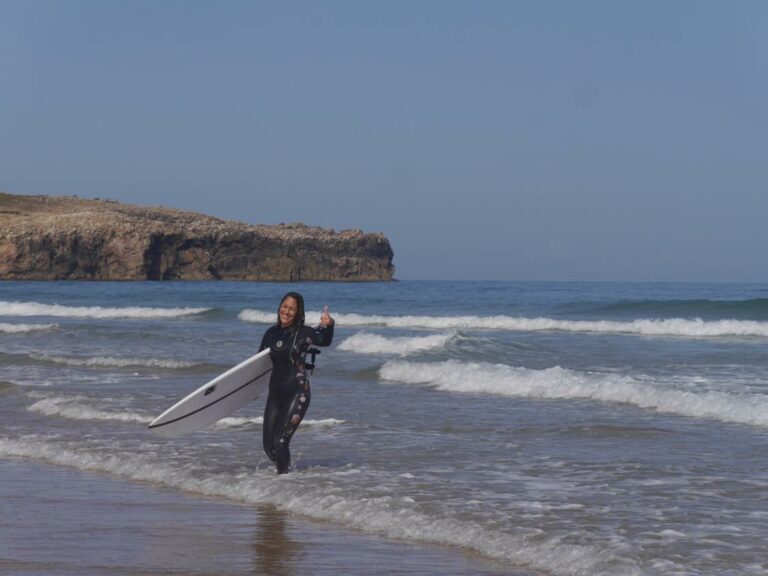 Finally we reach the top of the boardwalk, a real killer in the sun. Wetsuits out, shorts on. And than it is time for a small surprise. Parked right next to us there is a Spanish couple with a domestic baby Goat. Not Kelly Slater but Paco, and for the moment the sweetest thing on this planet. And a beautiful ending on a perfect morning at Bordeira.