Onshore summer waves at Burgau with the Surf Guide Algarve dream-team
Despite the fact that the Algarve is one of the most wave consistent regions in Europe, even here it goes *almost flat sometimes. Because this hardly ever happens there is a whole list of fun things we can do when the waves are down. Go snorkeling, stand up paddle boarding, surfskating or sailing, just to name a few. However, nothing replaces the real thing. You come here to surf and surf we will. Even if the waves are not great. Surf Guide Algarve will make sure we are on the best waves on offer. With low expectations we get a surprisingly fun session at Burgau. Onshore summer waves in warm water with the dream team.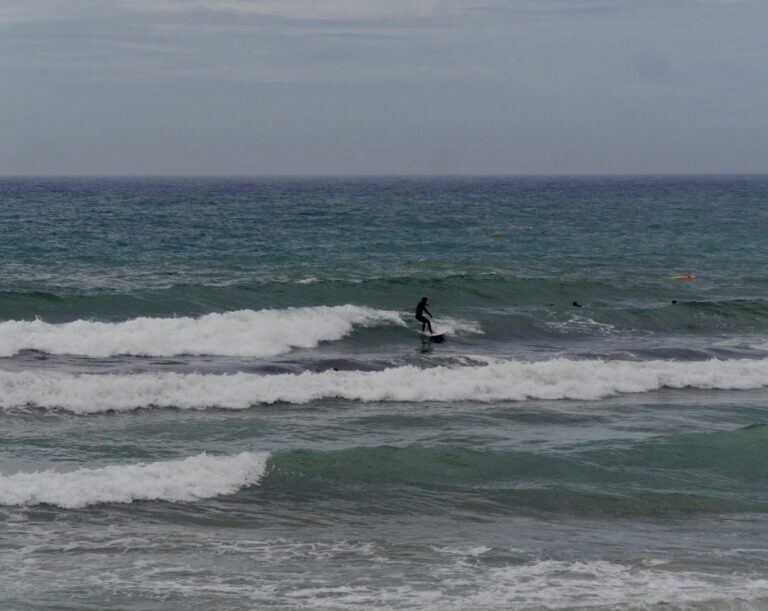 While the rest of the surfing population is doing the Algarve drive-around the Surf Guide crew hits it perfect. As been said before, tides are very important in this region. We get the tide at her best time and as a bonus there are almost no other surfers in the water. On the positive side, with the short period, there is no shortage of waves. The quality is not great. On the other hand, the Surf Guide Algarve guests riding mid-length surfboards and getting a lot of waves. Bad waves, best vibes. You tell me whats more important in a surf session.