West Coast showing off with Surf Guide Algarve in an empty line-up
Without a doubt, we have been waiting for a little while for some more serious surf conditions. Then again we had some beautiful longboard waves over the last days. In general we can surf almost every day of the year. There is this very special low pressure hitting the Algarve as we speak. Rain in June, for real? Looking at the forecast we can almost not believe our eyes. As been noted before, the fields turn from green to brown to yellow in no-time. A little rain would do no harm, and surfing in the rain is months ago! Surf Guide Algarve really gets puts to the test these days. As the forecast is super hard to predict where the waves will be good. We score two days in a row, West Coast really showing off. Surprisingly *maybe the rain has something to do with this, in an empty line-up.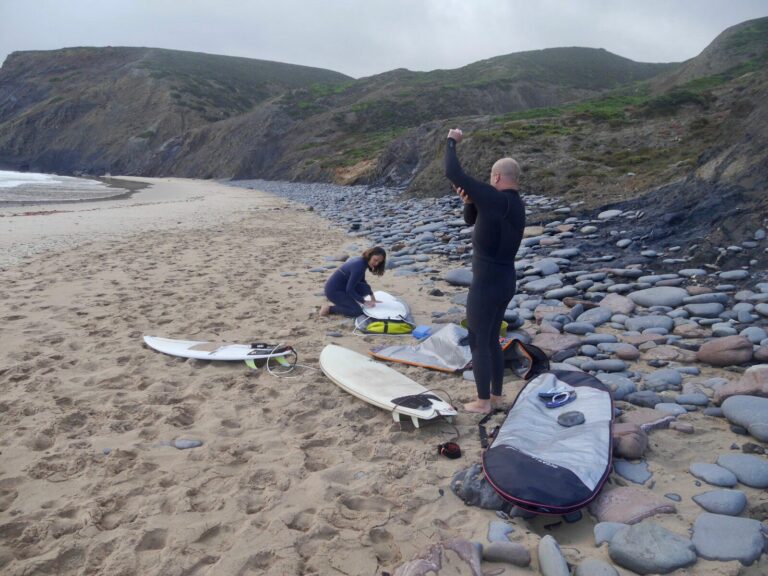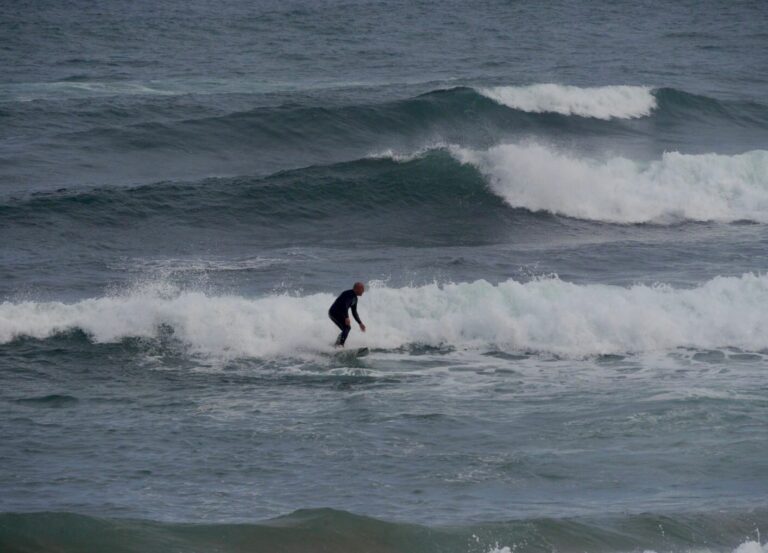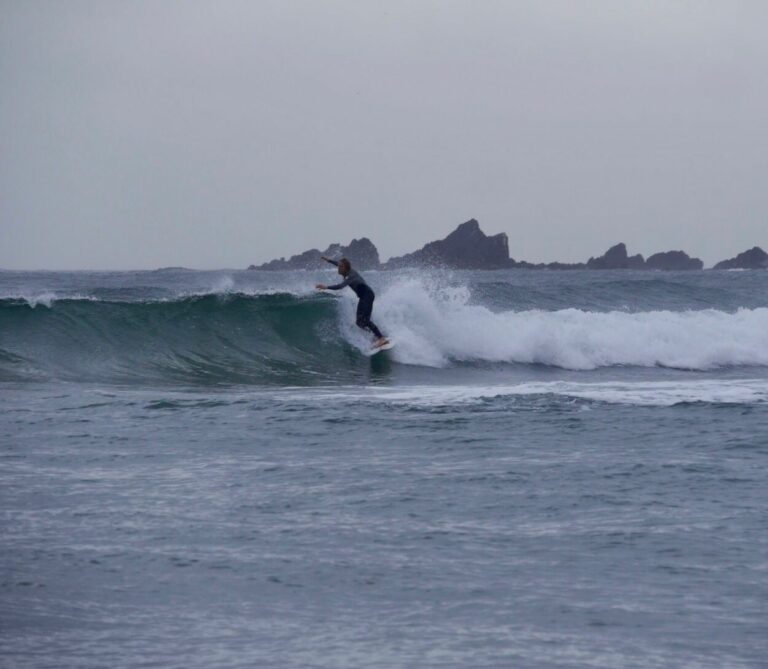 Do you prefer Big or Small waves
Whenever the forecast is like this it is very helpful if we know the Surf Guide Algarve guests already. Lucky we know these two surfers very well and they are pretty much ready for anything. As long as they have the space and not have to compete with semi-pro surfers or super grommets, these guys will catch waves. So the question if they prefer Big or Small waves stays unanswered… We just do both.