Fun small waves at Zavial with a Surf Guide Algarve extra special
Empty fun waves, no wind and a whole lot more reasons why this session is an extra special one. Without a doubt, the fun small waves helped a lot. Its also the last session for one of our Surf Guide Algarve guest. We will see her back in about 8 weeks. Also our import-local guest is joining us today and we have one extra special on board today. Miss Surf Guide Algarve is joining the adventure, without the princess. Just pure surfing the whole morning long.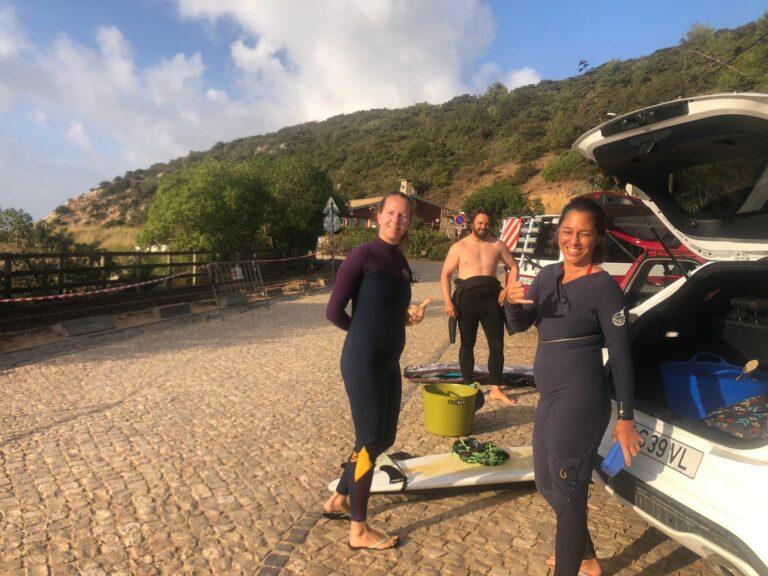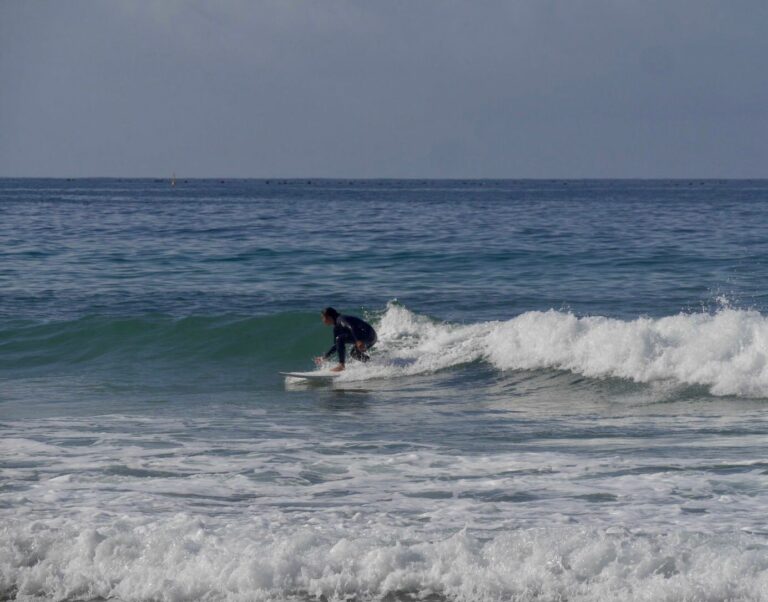 The best spot for your surf level
As been said many times before, it is our mission to get you on the best waves for your surf level. Surprisingly many people over estimate their surfing abilities and often choose to difficult waves. Bigger is not always better, at least not in surfing. Do you rather surf 100 waves in 2 hours or you like to have just 2? Generally the answer is A. funny then, that we are almost all alone in the water and the rest of the world is surfing bigger waves on the other side of the coast.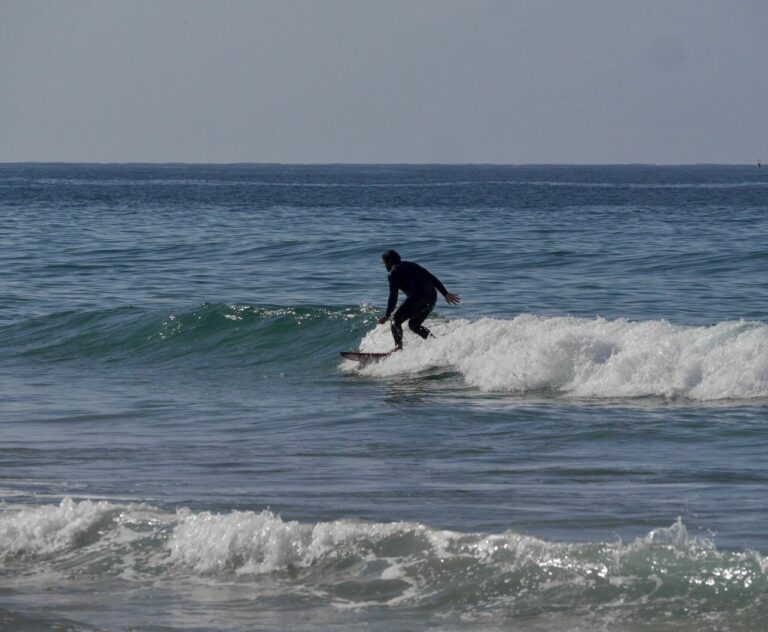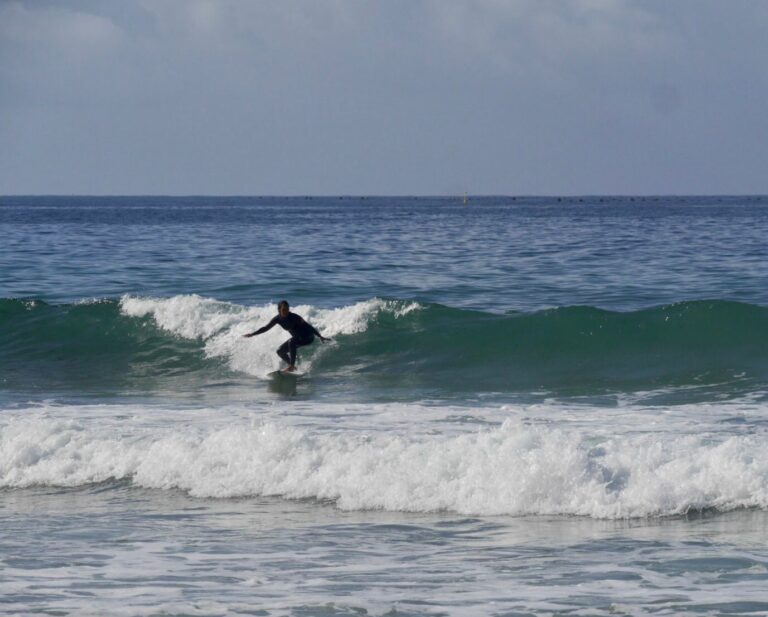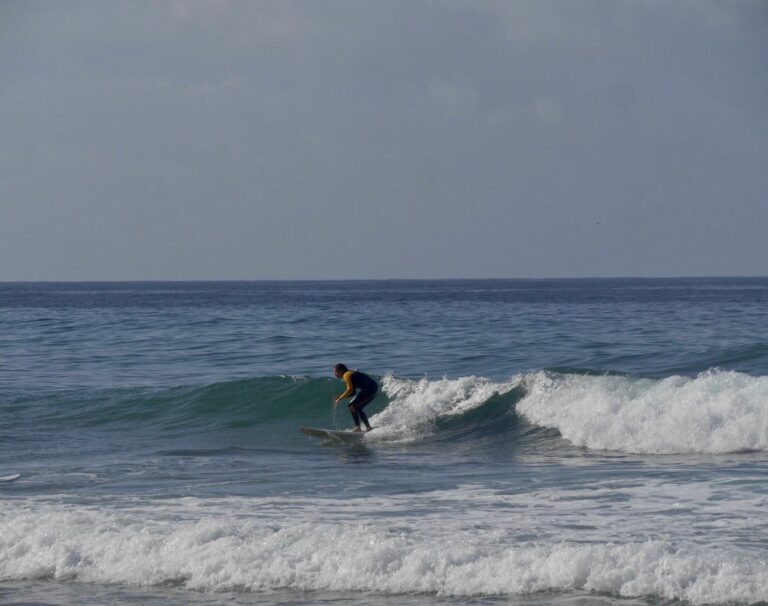 The Surf Guide Algarve recipe is pretty simple. We get you on the best waves for your surf level,. Explain the local hazards and where *not, to sit and paddle out. And then we share the stoke, in and outside the water.