There is always a wave in Bordeira, Surf Guide Algarve summer special
Summer is in full swing, it is windy, hot and busy. While the surf schools are full, the waves can not really get any worse. Given that there is only a very small ground swell, mixed with two wind swells. Overall the forecast does not look great. Even if the waves will be mediocre at best, is there anything you would rather do, then get a few waves to start the day in style? While the more protected spots are flat there is always a wave in Bordeira. Surprisingly the waves turn out to be a lot of fun and the sunrise is amazing. Enjoy another Surf Guide Algarve summer special!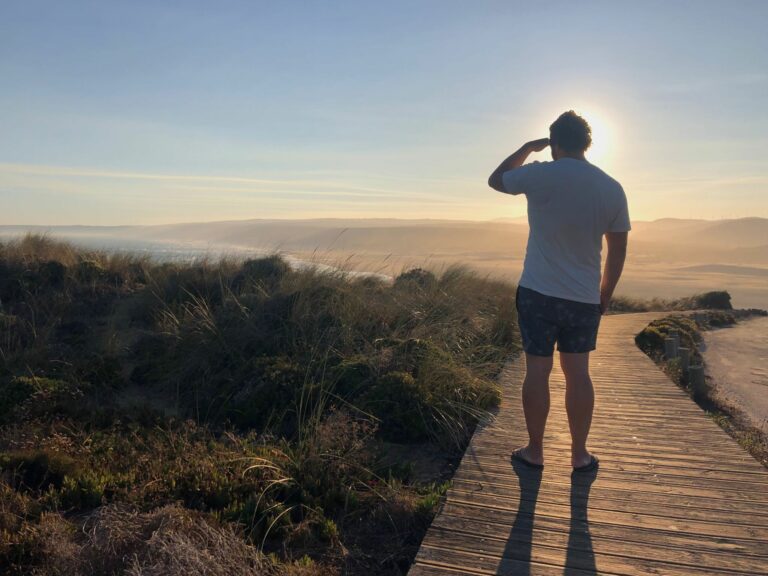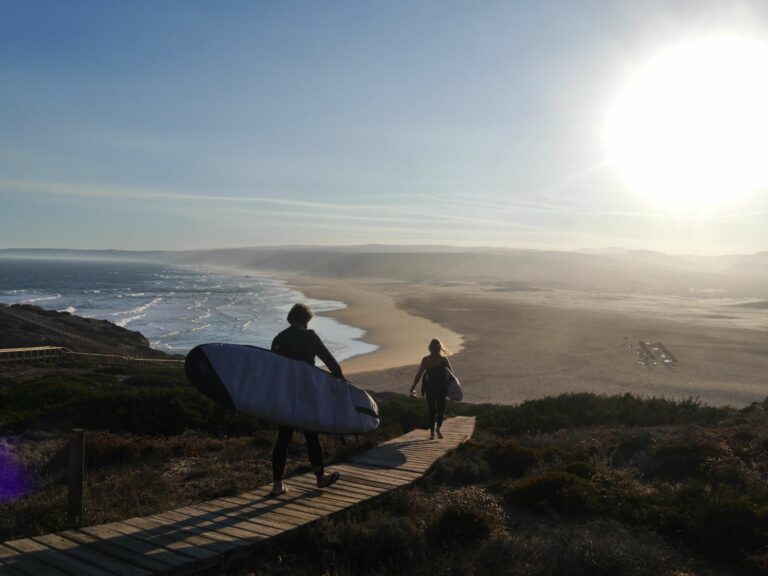 As can be seen in most other stories, it is not uncommon for the Surf Guide Algarve crew to find an empty beach. By the time the rest of the world has done their breakfast- second coffees and finally found there way to the beach, we often already finish. Still, even if we are used to finding empty waves and beaches. Bordeira must be the most beautiful of them all.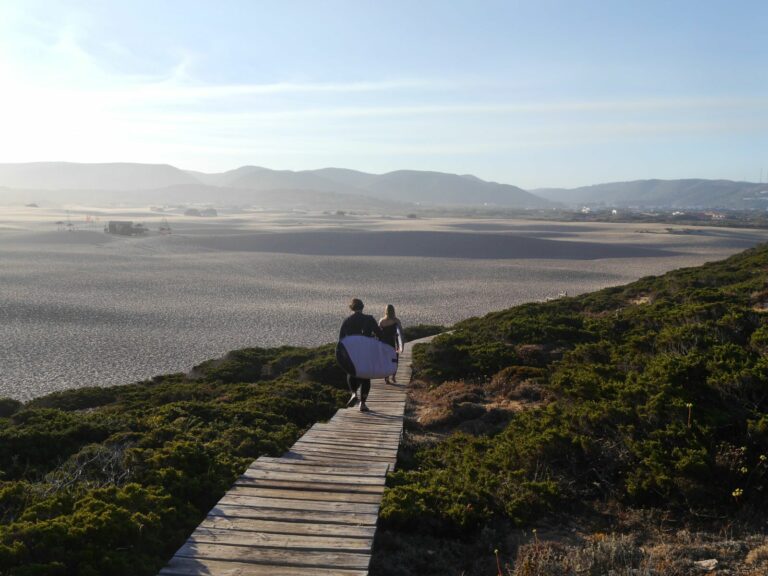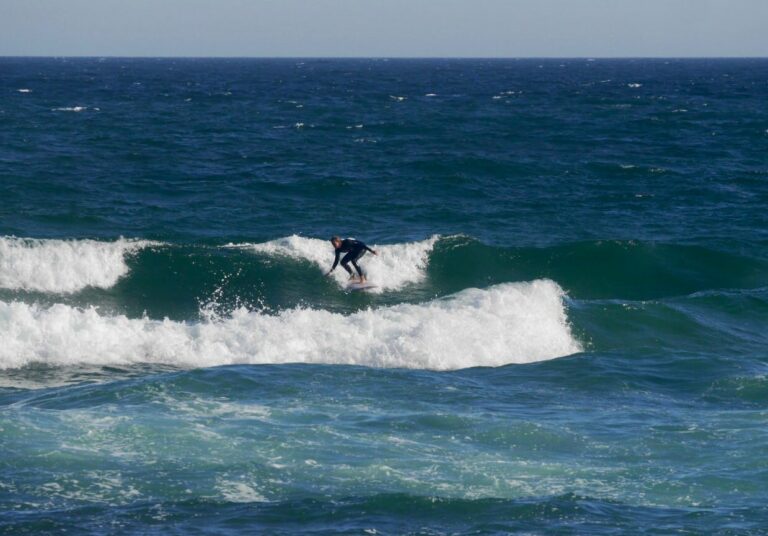 Fun waves if you are willing to work for it
As a result of the mixing swells the paddle is real. By all means not an easy surf. But when you happen to find yourself at the right place at the right time, there are super fun waves! The rights stand up a little more and the left is a little longer. We all 3 get a couple of really good ones until finally our arms fall off and the wind picks up. Perfect timing once again.