Surfing winter waves in Summer with Surf Guide Algarve on the West Coast
Finally there is some swell on the forecast. As can be seen on the previous posts, we score waves every day, but more weak summer conditions. Obviously we are in the middle of summer and thats normal. A lot of wind, little swell, but also very little *good, surfers in the water. Today the Surf Guide Algarve crew gets proper winter style conditions on the West Coast. Compared with a side offshore wind and no one in the water making this a pretty much epic session, until…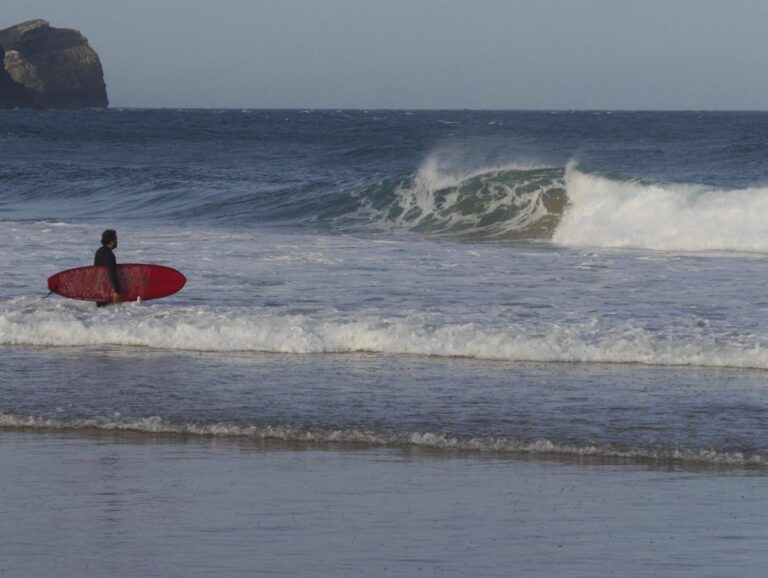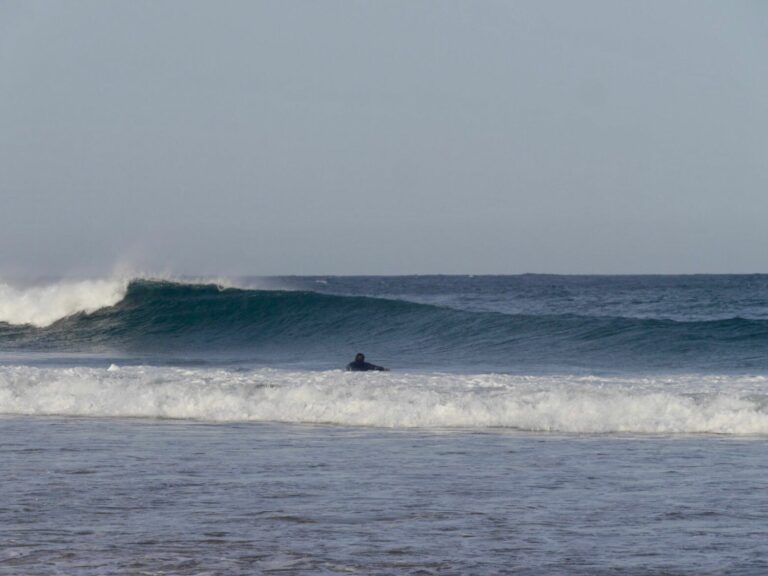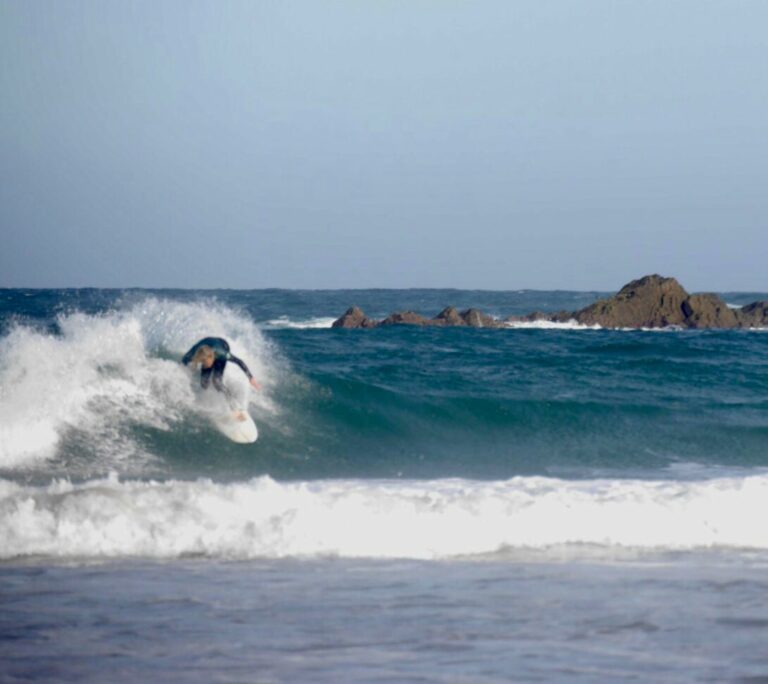 The things you do not see in the pictures
When you see a pro standing in a blue barrel on your anti-social media, or wherever you watch your surf porn, it all looks too easy. We all dream of waves like that. But should we? At the Surf Guide Algarve head office we get a lot of requests from surfers that think they can surf serious waves. In time we learned to ask the right questions to understand what waves they are really ready for. The thing is, when you see a head high barrel. There is a head high paddle too. Plus a shallow take-off, and maybe some other things you can not see on the picture.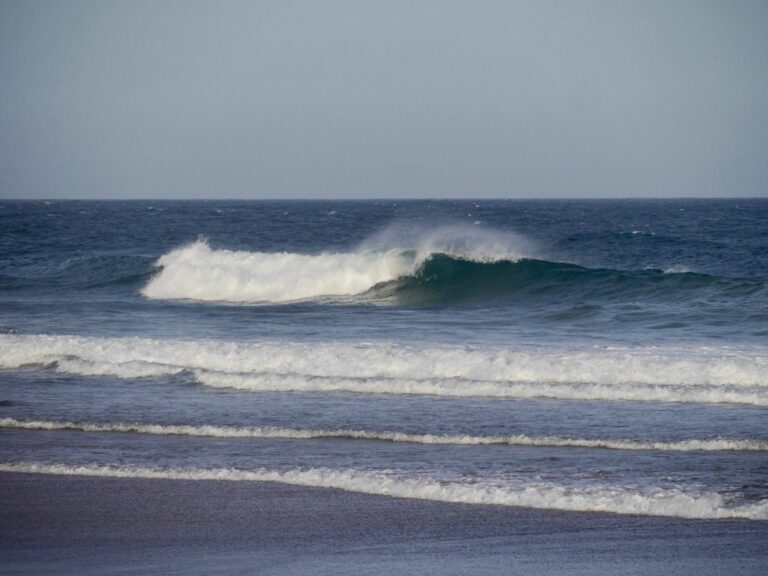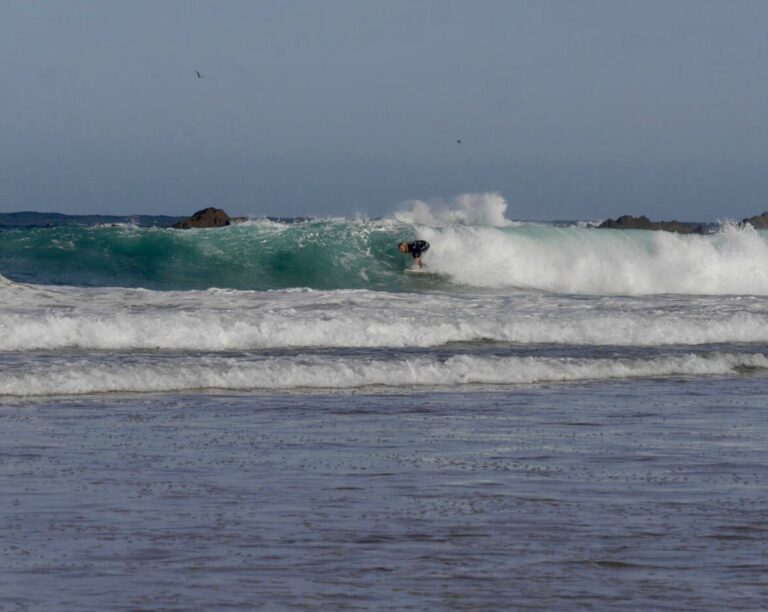 You have got to pay to play
In this situation the guy actually pays triple. First the guide, second the leash and third the rest of the session he can not surf anymore. Luckily this is one of our VIP surf guide algarve guests and he surfs a lot *and his leash broke in the end of his session. Stoked with the waves he got, he picks up the camera and shoots a few pics. Once in a while things just break, it is not really a matter if, but when. Obviously we always take a spare leash, but this one was still in the car. Our guest already had a good hour surf and decides he has enough salt water in his system for one day.