Private longboard session at Castelejo with Surf Guide Algarve
Many surfers stick to a certain style of surfing. In short, do you prefer the more mellow, classic approach? Or are you more attracted to the radical faster turns and drops. To clarify, the first may seem easier, but its not. Longboarding and shortboarding are in a way completely different and very much alike at the same time. Surf Guide Algarve just goes with the flow, most days we surf our shortboard. In general the waves in the Algarve are powerful enough to take the smaller boards out most of the time in the year. By the time the ocean takes a little break and the rest of Europe goes flat, we take out the big boards. Todays session is at Castelejo. A shorter period with a small swell but producing surprisingly long rides.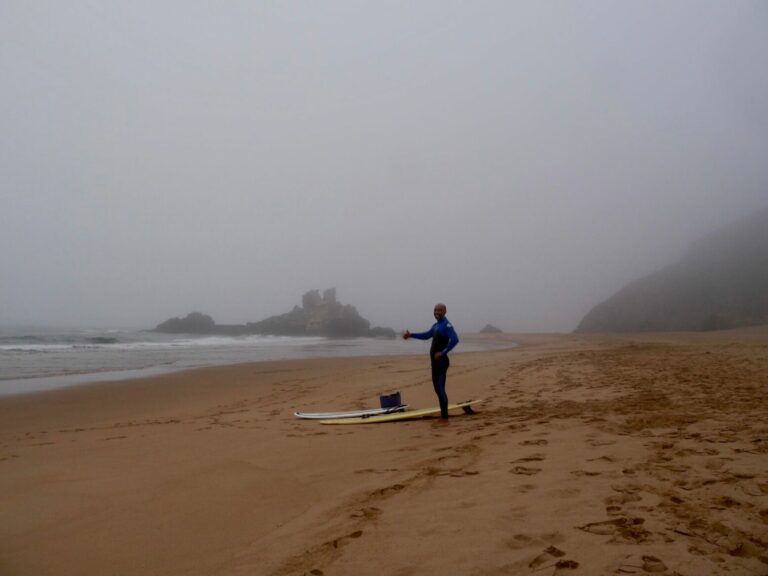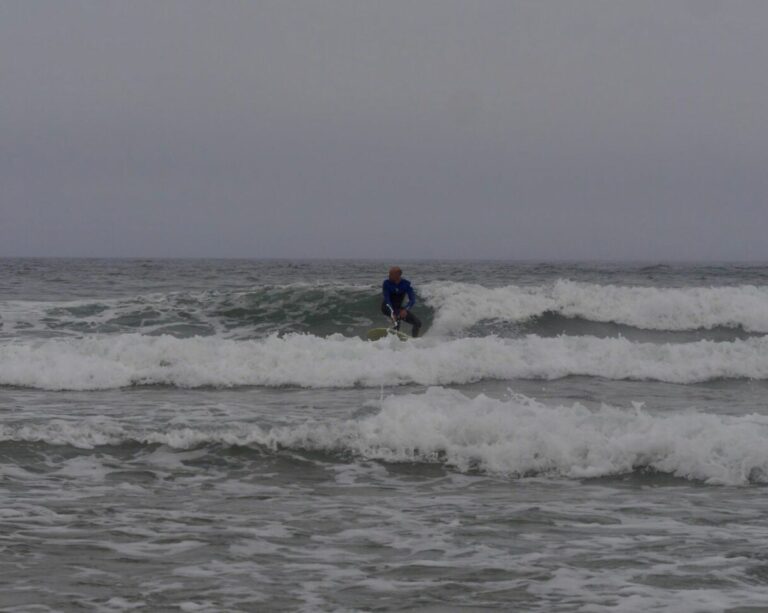 There is a first time for everything
Despite the fact that our Surf Guide Algarve guest already surfs for a very long time, he never surfed a longboard before. That is about to change. While the waves actually stand up a little bit better then expected, the waves are pretty weak. The shortboard stays home for a little break and the big boards are strapped on the roof. Not a single person on the beach, pretty incredible start of the day again.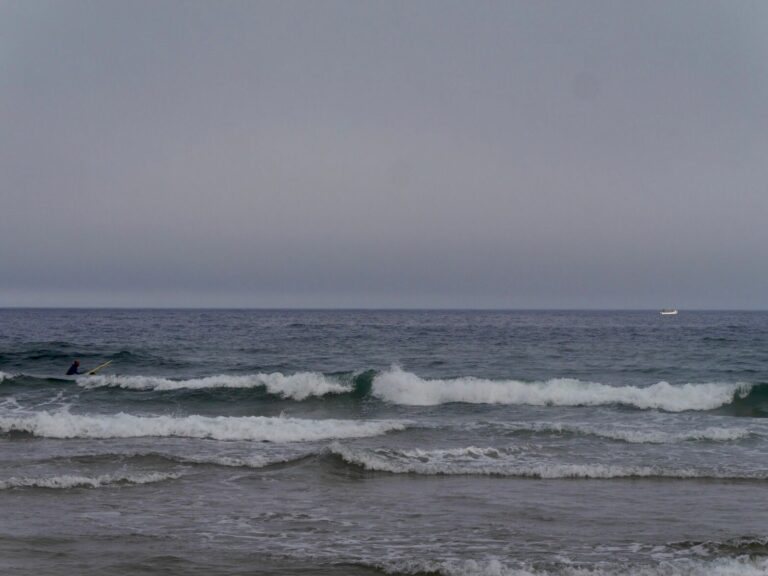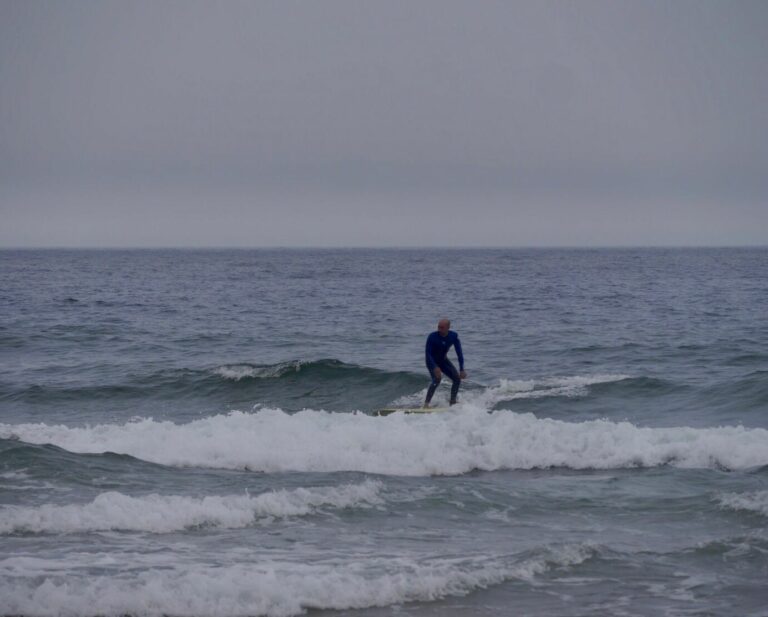 As been mentioned before in other posts, timing is everything with a lot of things. With surfing even more so. The right tide, wind, swell, direction, wave height, period, other surfers. All these things are equally important. Surf Guide Algarve will always get you to the best spot for your level on the best time. Today we get the perfect tide, just before the wind picks up again and the rest of the world wakes up.