Surfing Amado and a surfskate competition with Surf Guide Algarve
Surf Guide Algarve will find the best waves for your surf level. As a result we surfing a lot of different beaches trough the year. As been mentioned before, in winter a little more protected spots. While in summer we have to chase the swell a bit more. As important as the waves, are the crowds in the line up. Certainly there are good waves a great number of days in summer at Arrifana and Amado. As a result these are the most well known and busy spots of the Algarve. With a number of surfschools located right next to the beach and a webcam pointing on the waves, there is not much hiding or exploring. For this reason these are not the favourite Surf Guide beaches. But that does not mean we never go… Today the tide allows us to go nice and early. Beating most crowds and get a nice session at Amado, before the rest of the world arrives.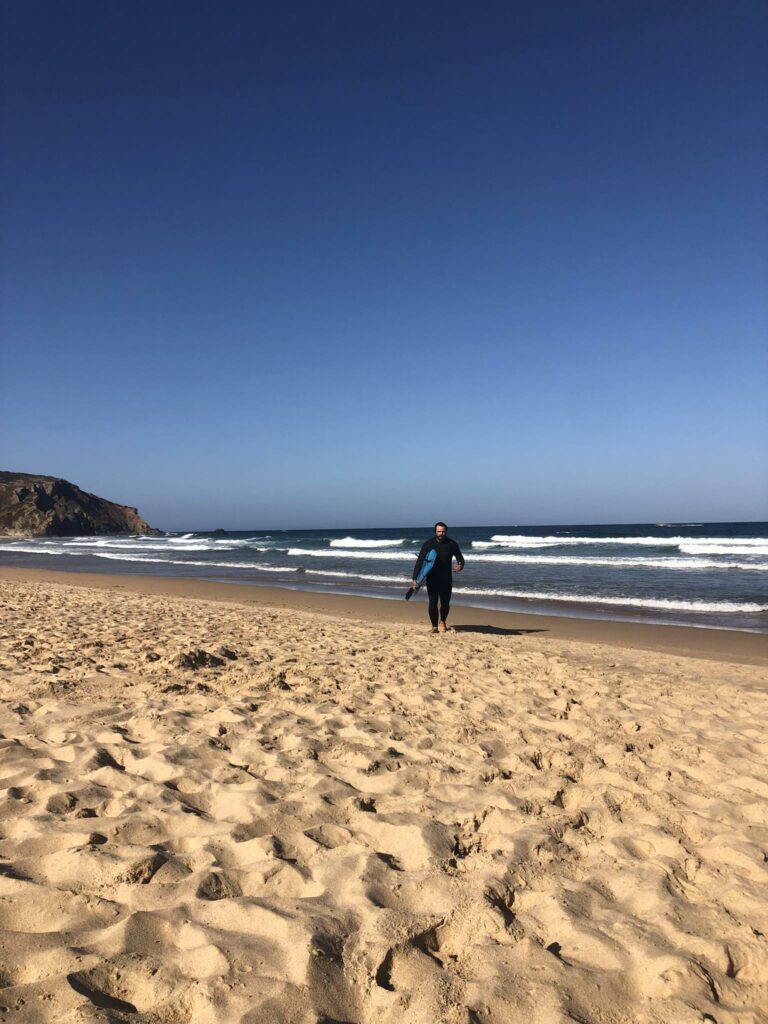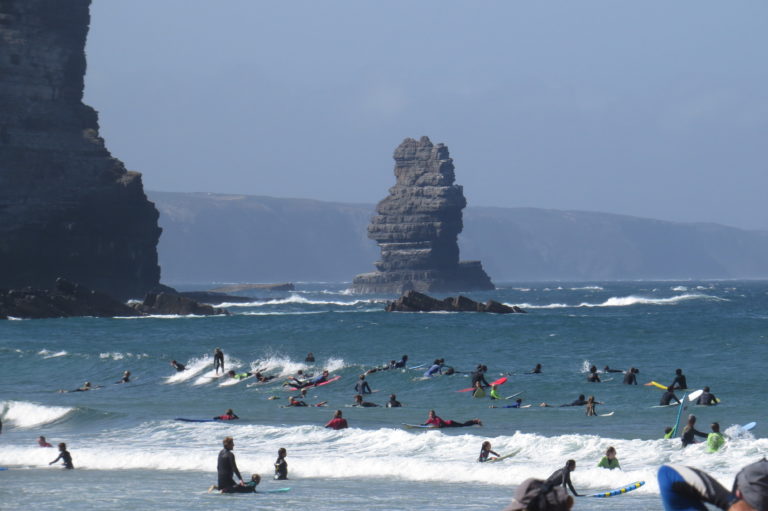 At the right time at the right spot
Nothing more and nothing less. With the right tide, swell direction, period and hight- Amado can be super fun. Also in summer. At first we get pretty glassy long waves. The famous summer North wind kicks in and changed the session a bit. Waves getting a bit bigger and the surface a bit more bumpy. By all means a very good surf for summer standards.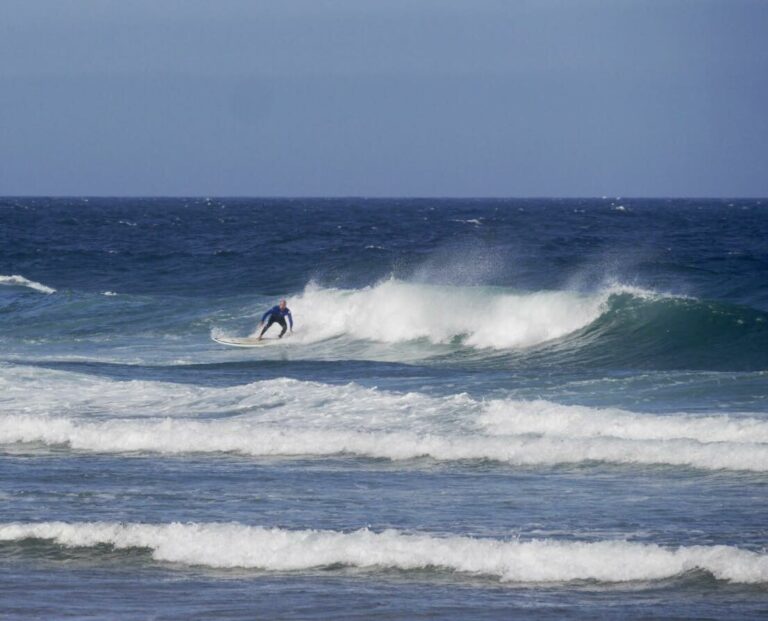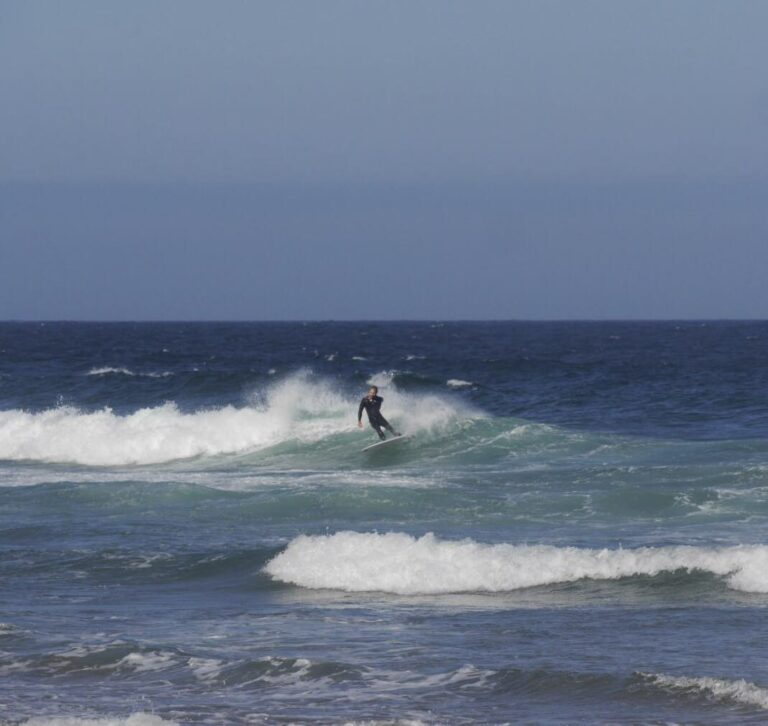 Surprisingly especially people from landlocked places think you can surf all day. Despite the fact we would love to do that too, it is not possible. For one thing, physically it would be a real challenge. But as been mentioned before, the conditions will not allow it either. But there is a very good solution for this. Surfskate. Our friend and very high-end surf coach built a surfskate wave in his garden. Today there is the first ever surfskate competition. Music, good vibes and a lot of crazy good action going on. Send us a message if you want to try out the skate wave when you are here.