Sharing the stokes and good waves on the West Coast with Surf Guide Algarve
At this point the South Coast of the Algarve is pretty much sunbathing only. As a result we surf the West Coast most days of the week. Often times we get confused messages from people around Lagos. 'We just checked in but the ocean seems flat, can we surf?' while on the other side of the island the waves are on fire. This time everything comes together. A 'new' guest from Marokko joins the Surf Guide Algarve adventure and the forecast looks promising. We share a pretty much epic surf session with him, one other VIP-guest and two friends in the water. Enjoy the pictures and story.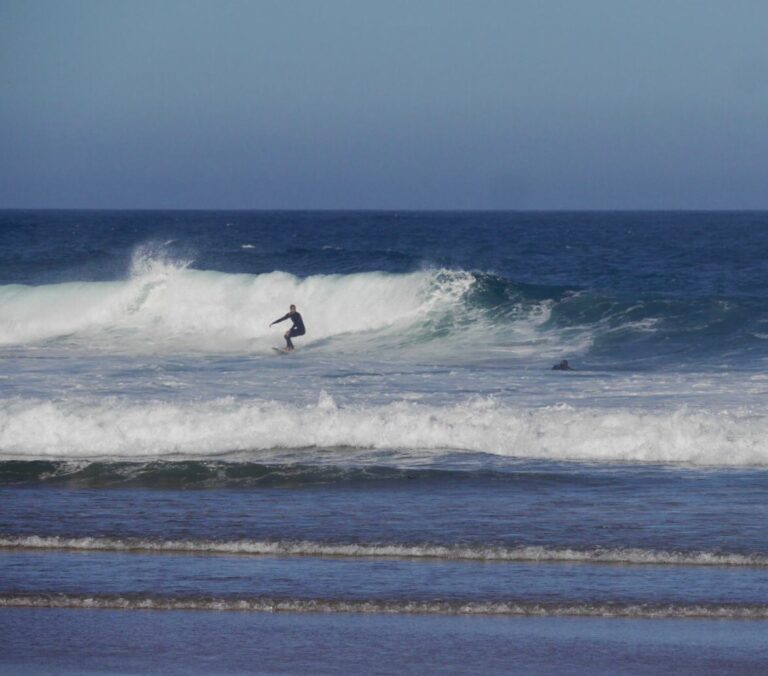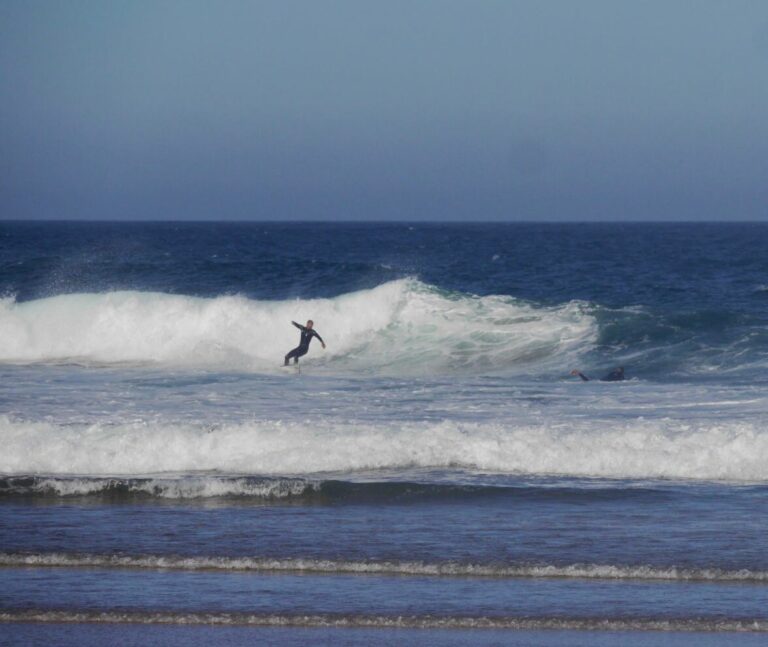 Without doubt, most surfers think that they can surf better then they actually do. Infrequent practice, fitness, age, too much surf movies are just a few of the reasons for this fact. With this in mind we send you a couple of solid questions when you reach out to Surf Guide Algarve. This to make sure we find the best waves for your surf level. Everyone dreams of head high barrels. Yet there is only a very small crew ready for this kind of conditions. Our new guest comes, and lives in Marokko. Home to world class waves – and surfers. Straightaway it is clear, this guy can surf. With this in mind we find some serious waves.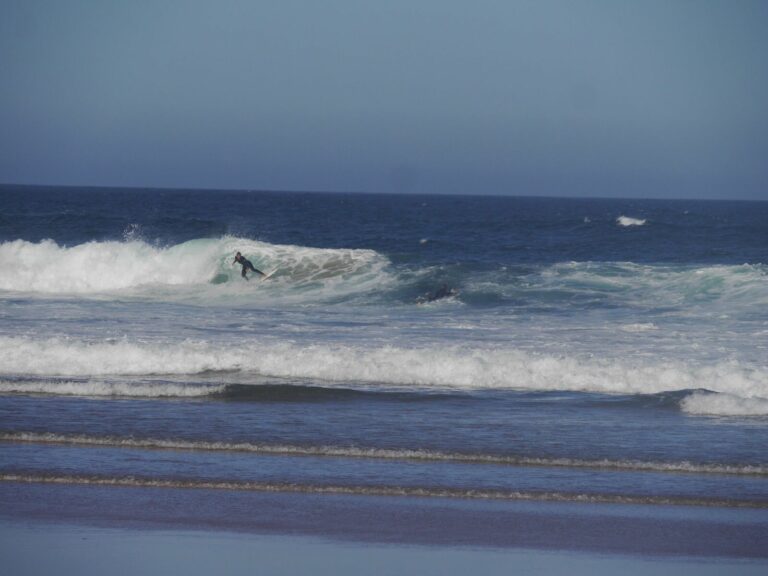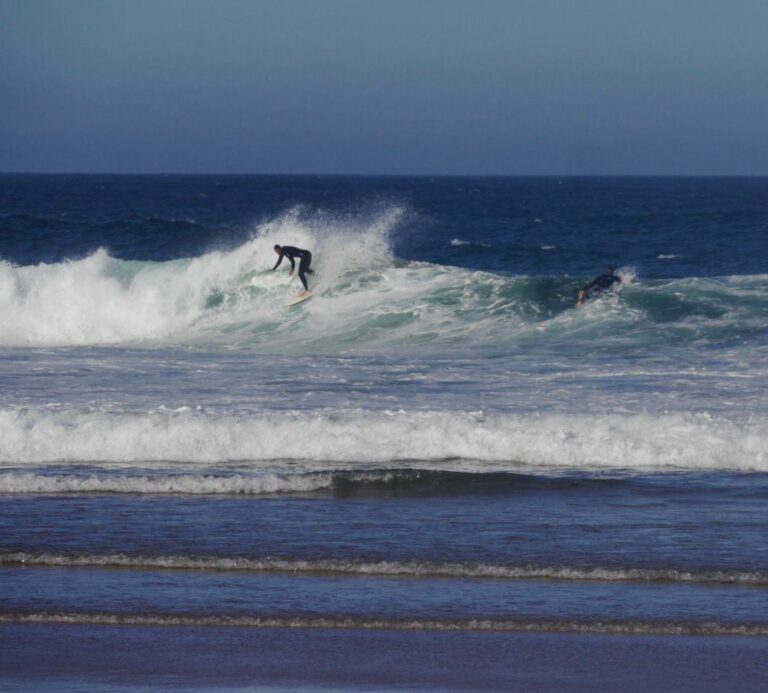 Waves too good to shoot pictures
Generally we love to shoot some surf photos. From our guests, friends, or when you are tired you can pick up the camera. Today the waves are simply too good to shoot pictures. For fear that the blog will end up without any prove I pick up the camera after finishing a great long ride and almost end up on the beach. Sprinting to the bag, dry my hands, get the camera ready. At the same time another set rolls in. As I focus the zoom our guest takes the wave you see in the top 4 pictures. The two waves after are our friends. Job done, missed one set but got the pics. By the time I make it back out a new set arrives… No camera on the beach no more.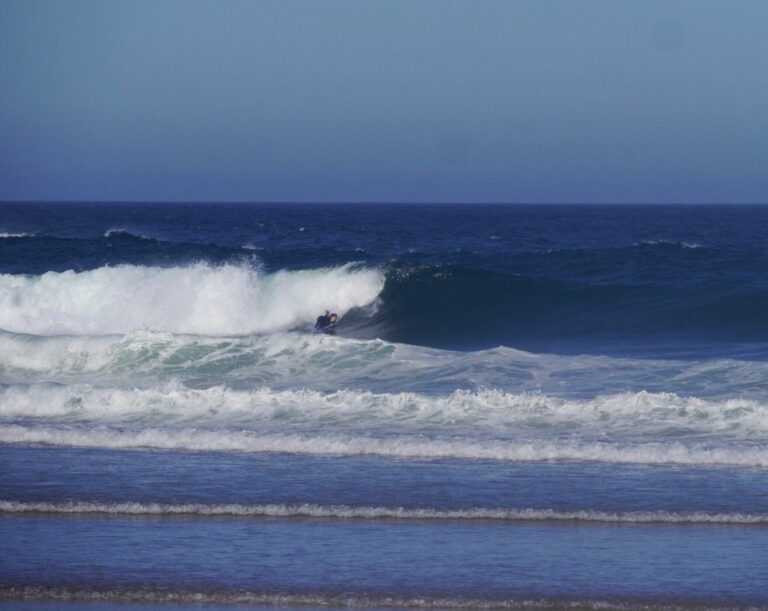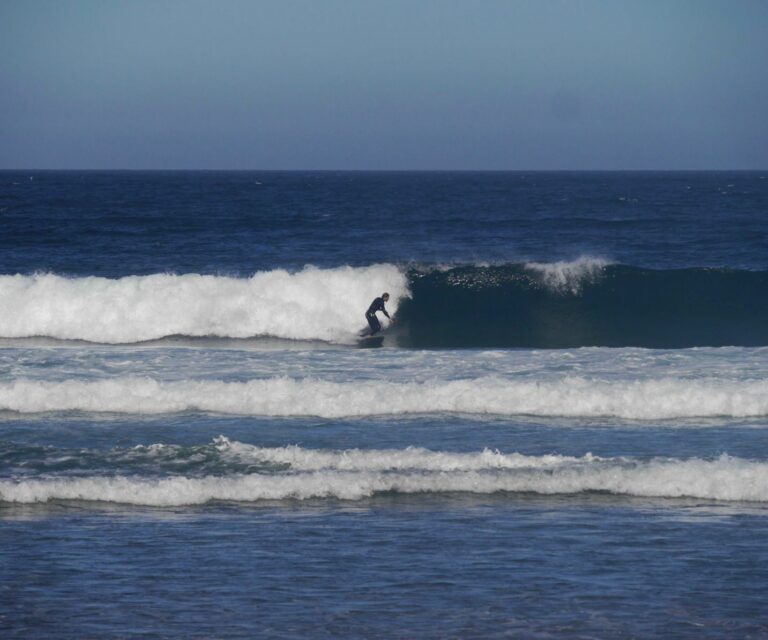 Portuguese do not use bbq often, here its called Churrasco. Its the same thing. Prior to this epic surf we get shoot some good fish. More then enough to share. We light the fire in the playground- bbq area just behind our house in Vila do Bispo. Sharing great vibes and good food with a couple of friends and lucky souls who happen to pass by.