Welcome back to Good Waves and returning Surf Guide Algarve guests!
As been mentioned before, the summer is in general not the best time to score epic waves. Then again, mother nature always has the last word. With this intention one of our 'VIP' – returning guests books a trip to Portugal. Prior to his visit we surfed mainly short period wind swells. But that is about to change. While he arrives in the South of Portugal a serious swell is on her way. We get one day to warm up and the day after some pretty solid conditions. Welcome back to good waves and our returning Surf Guide Algarve guest!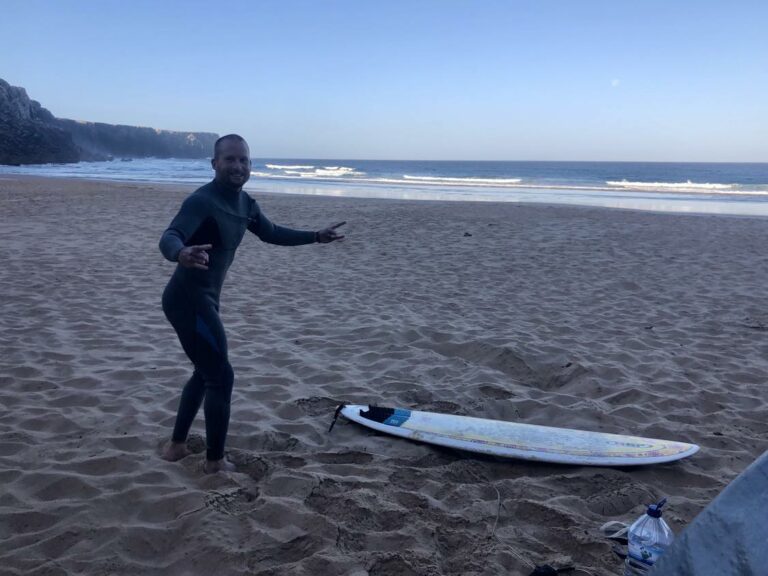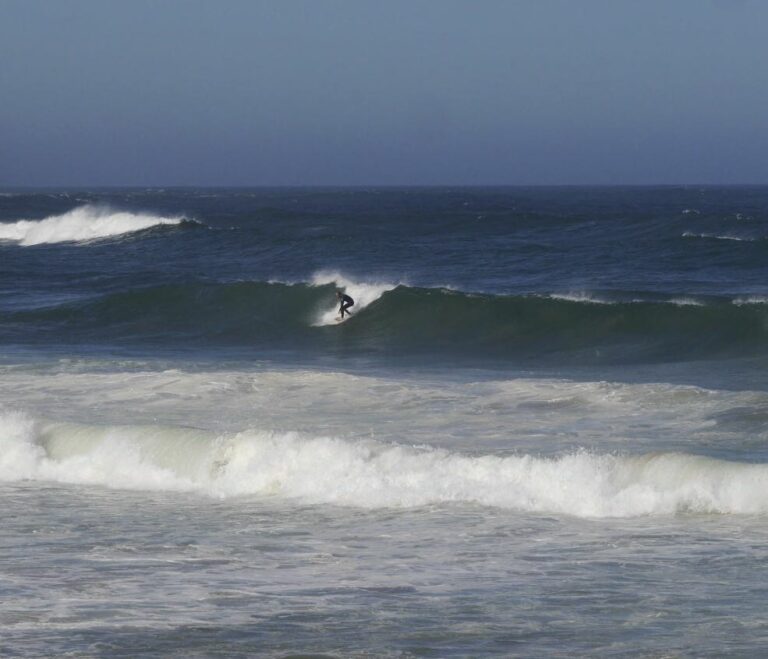 Surprisingly most people seem not to be bothered with huge crowds. Or maybe they are, and feel like they do not have a choice. In any case, even if the waves are beyond epic on a spot, but there are a 1000 people out already. We will find a spot with less people. People are like sheeps. Certainly it takes a little local experience and 'out-of-the-box' thinking to find good empty waves. But its possible! Dont be a sheep. Give us a call and join the uncrowded waves.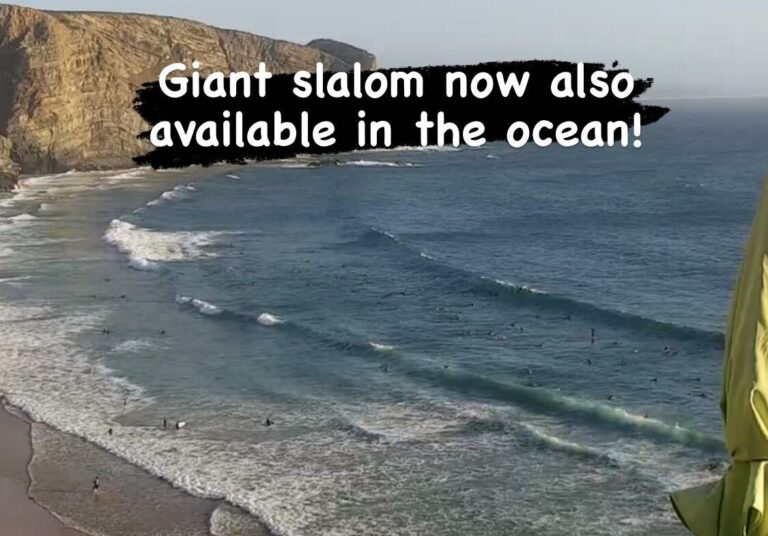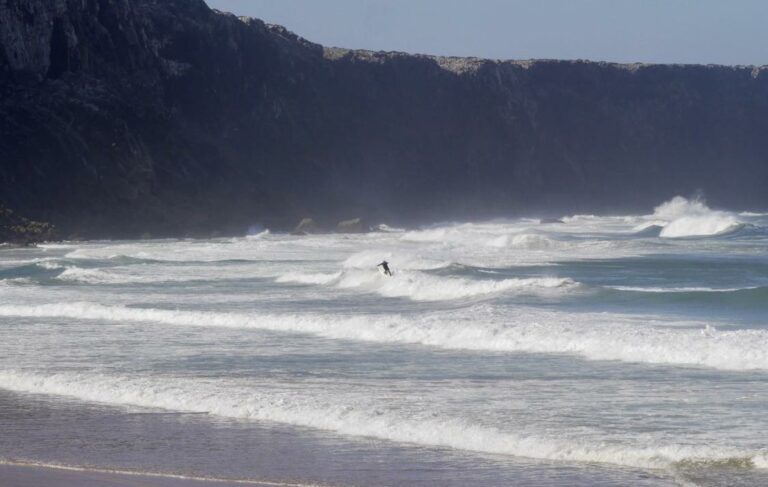 Finally, after a long time of pure summer conditions we get some real waves. Although there is an easy channel to get out, the paddle back from a ride can be absolutely crazy. More then once we do the walk-around.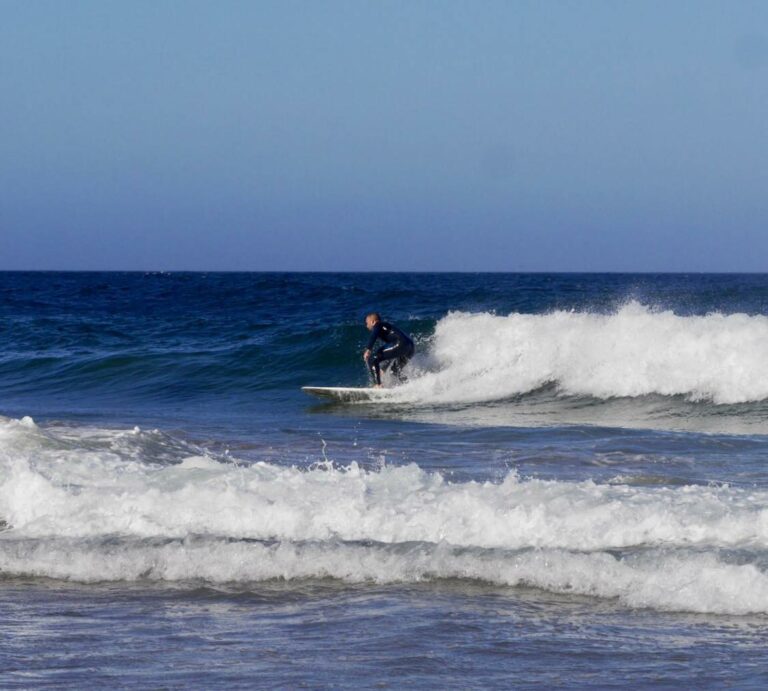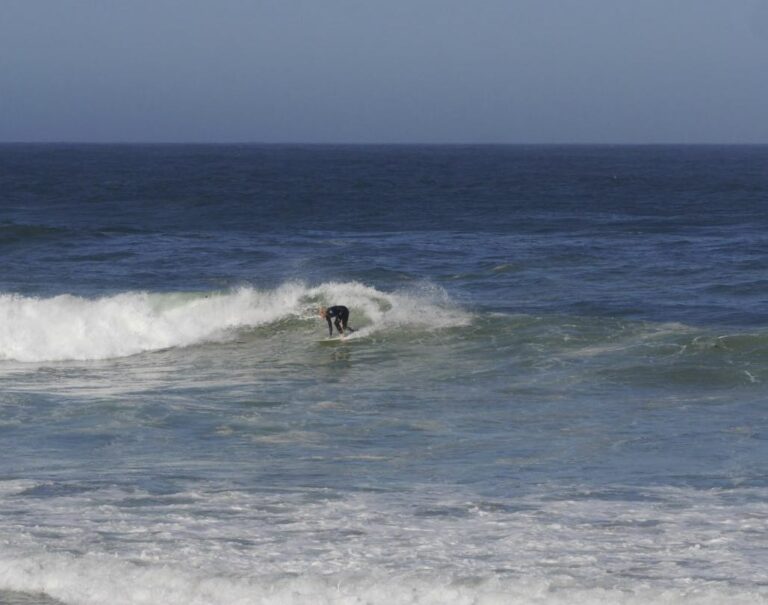 After an amazing ride all the way to the beach our Surf Guide Algarve swaps his board for the camera and shoots the last wave of the guide. You can tell why we like this guy so much…