Surfing perfect mellow waves at Praia Castelejo with Surf Guide Algarve
Today is a little extra special. In the first place because one of our very special guests is back with her son. In the second place because we get perfect mellow waves at Praia Castelejo to start the trip in style. And in the third place because every day in the ocean is a good day. Surf Guide Algarve at the right spot at the right time. Enjoy the story and pictures.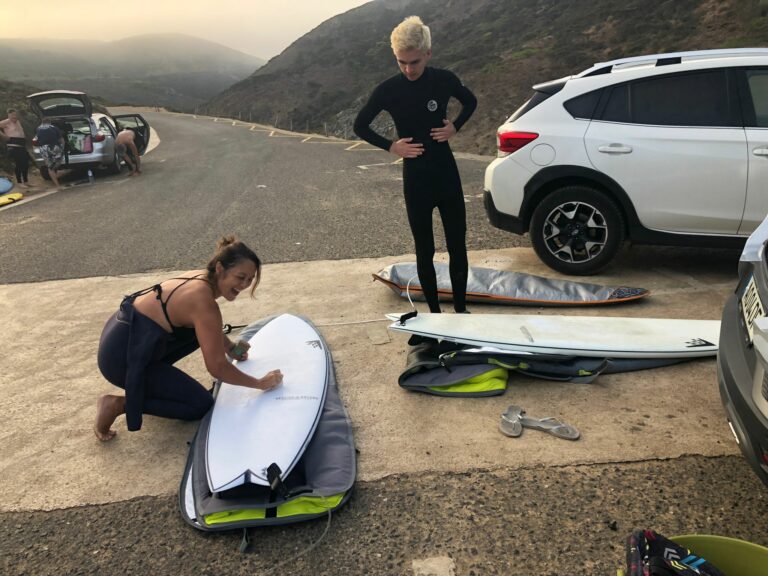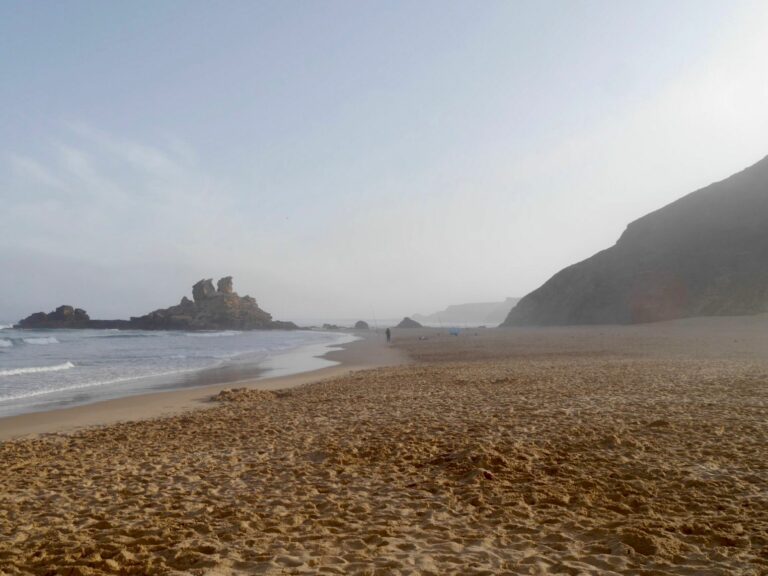 Early bird catches the wave
For the most part the Surf Guide Algarve adventures take place in the morning. If you are very dedicated you can probably catch all day at some beaches in the Algarve. But we just get the best waves with the least crowds possible.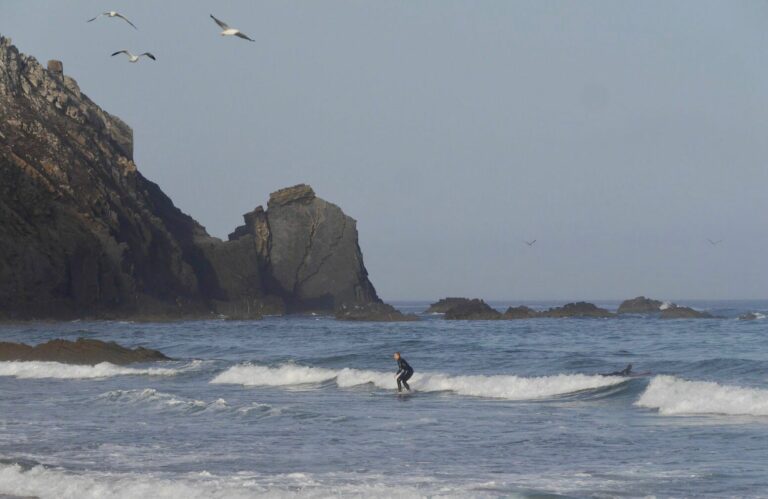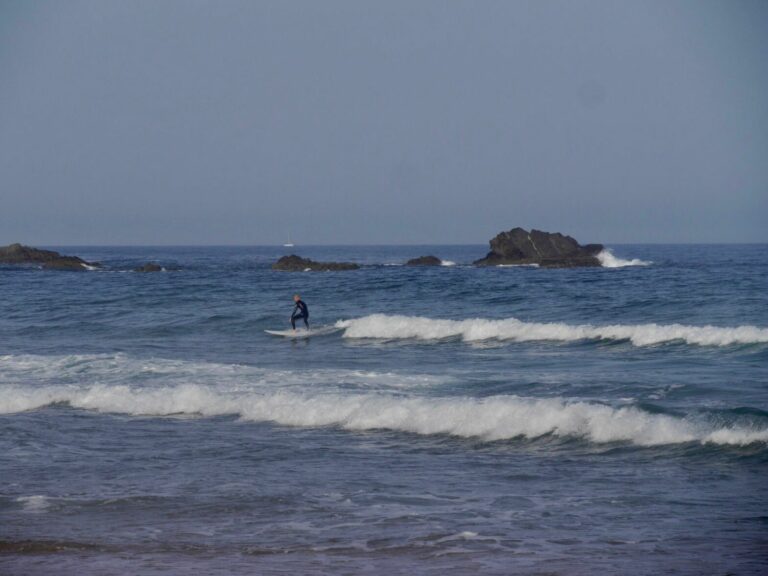 As been said many times before, the vibes you bring are way more important than how skilled you are on a surfboard. Even though it is nice to progress, it is the most important thing to have fun in the water. Surprisingly quote on quote 'good' surfers complain a lot more about the quality of the waves, their equipment or whatever star is not in line that day. By comparison there are people like the lady pictured below. You will not believe how much she improved in a very short period of time. She surfs the best waves the planet has on offer, and still is super stoked on a 2ft wavy. If you bring this kind of stoke, do not hesitate to get in touch for your Surf Guide mission.