Dinosaurs and fun small waves with Surf Guide Algarve at Barranco
Wait, what, Dinosaurs? For one thing, it is not hard to imagine how this place would look like a few million years ago. In fact, there are a few traces of dinosaurs that you can see at Praia Salema. Unlike some of the other more famous beaches, Barranco is really untouched. So is the road, what is horrible. Most important, the waves can be really fun at times. The spot is incredibly fragile, know when to go is crucial. Surf Guide Algarve takes care of that part. We mix two sessions in one story. One with a little bigger waves and the second with fun small waves.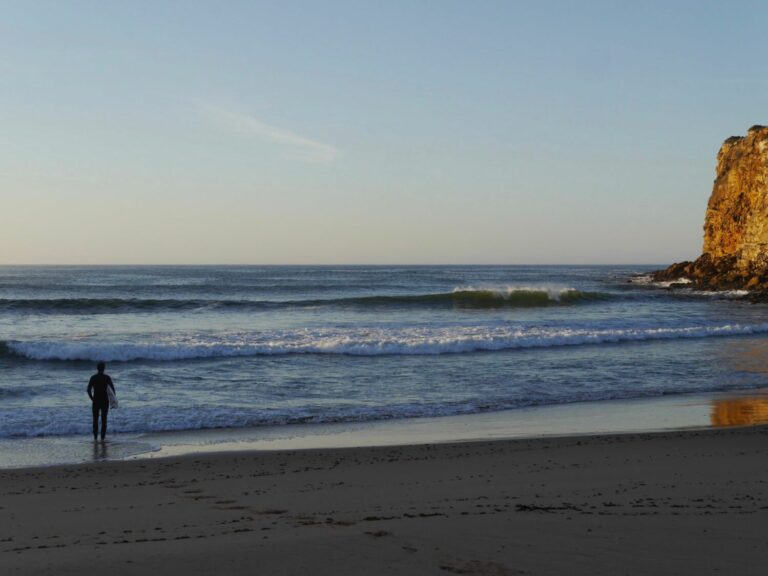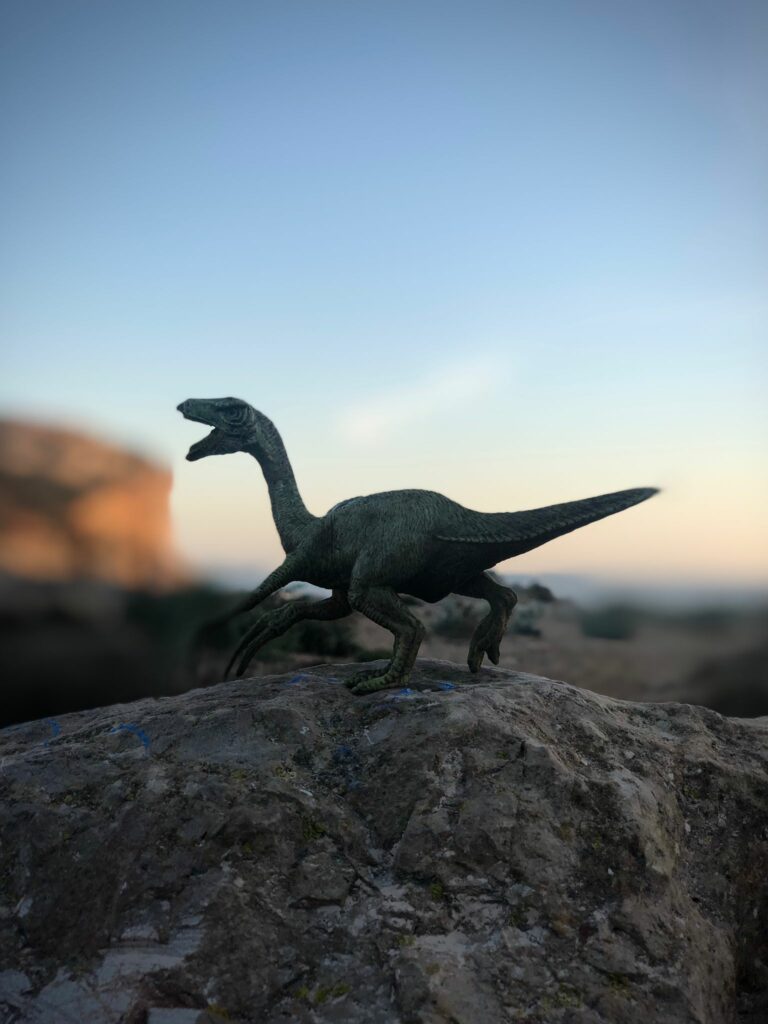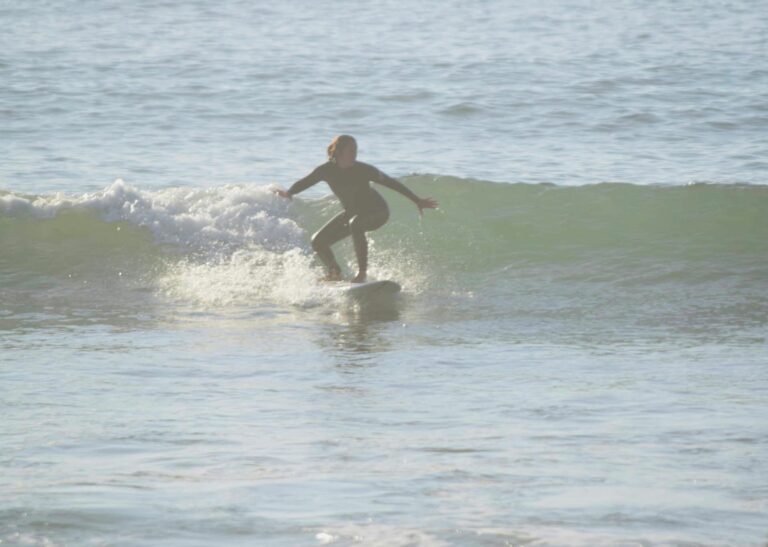 Sooner or later the famous last wave comes. On the whole we usually put too much hope in this wave. Why is this one more special than your second or ninth wave anyway? On the other hand, you do not want to paddle in, you want to catch a wave. So it better be a good one. Our VIP- Surf Guide Algarve guest taking his assignment very serious and manages to take his best wave of the day on his last wave. Stoked to get it on photo too.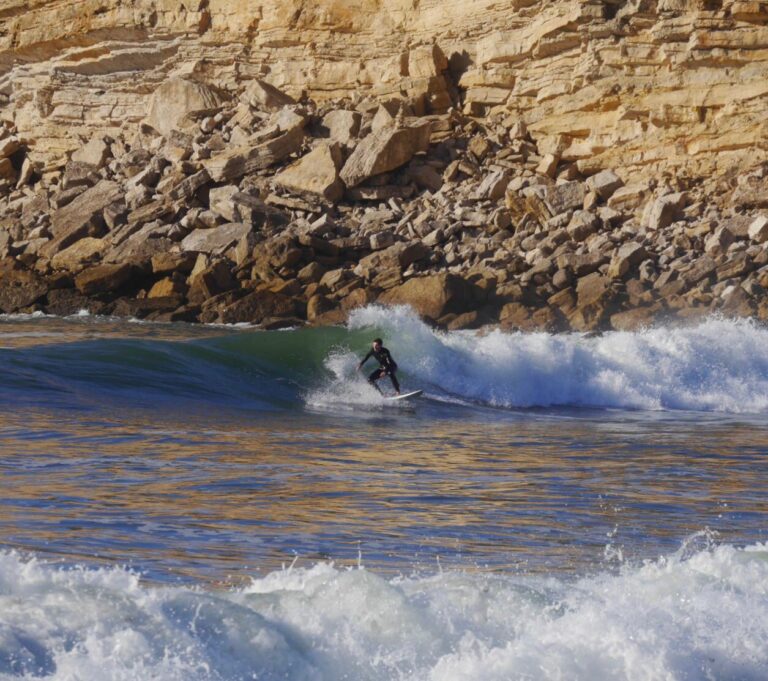 The following day we take the bad road again. Compared to the bigger day we get super fun small waves. Surfboards with a little more volume making life easier, but also on a shortboard its still possible to get some waves. Surfergirls on fire, catching wave after wave. As I have said many times before, you do not need a big wave to have big fun.