In case you did not see our previous posts, we had offshore perfect waves for about a month straight. All good things come to an end at some point. Its only a matter of time when. The Algarve switches from full summer mode to hard-core autumn in one day. Weather alerts, code orange, wind and rain. As a result the waves also get more tricky to surf and to forecast. As long as its safe to go out and there is something to surf, Surf Guide Algarve will be there. Even if its not perfect offshore. Here are two adventures of the past two days of storm chase.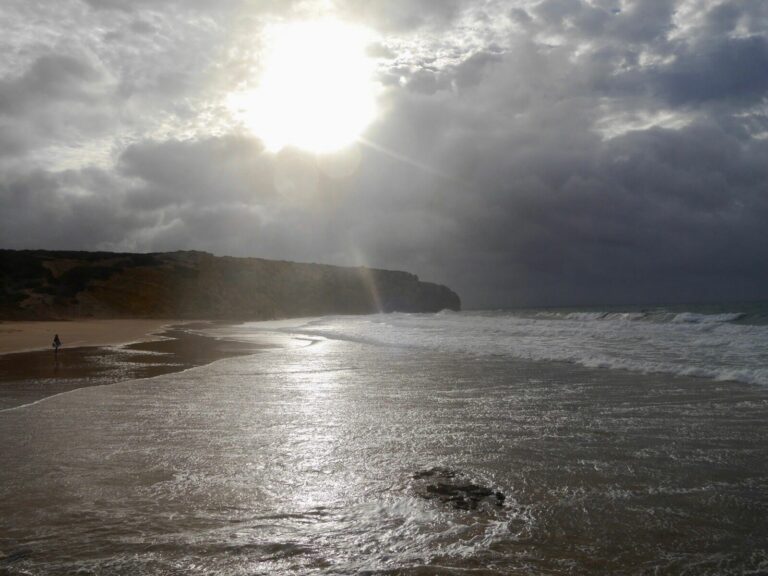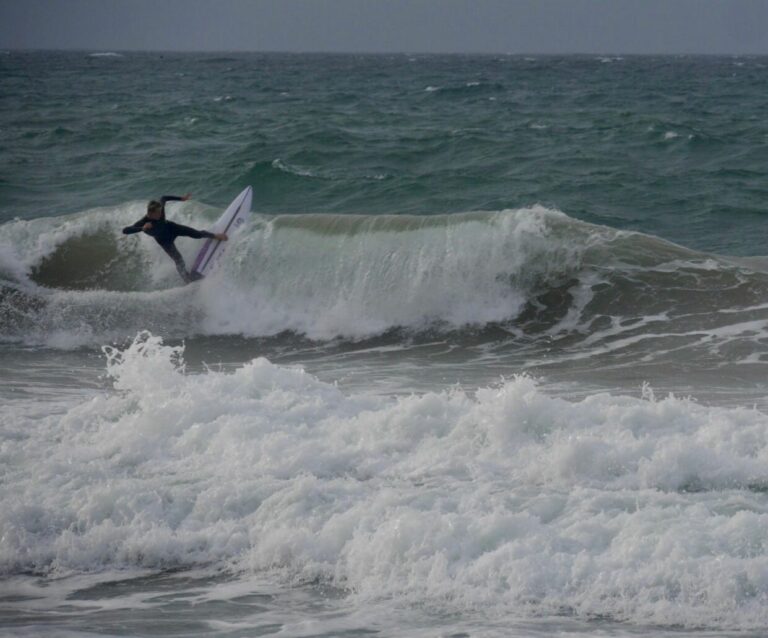 In the Algarve there is almost always a wave
As been said before, we can surf about 360 days a year. Waves not always the best quality, but where on earth can you surf every day of the year? *And often without any people in the water- if you join the surf guide algarve crew. To get the wave count up and escape the strong onshore wind we surf Lagos. Meia Praia is sheltered from the storm we have on offer and we get clean waist high waves.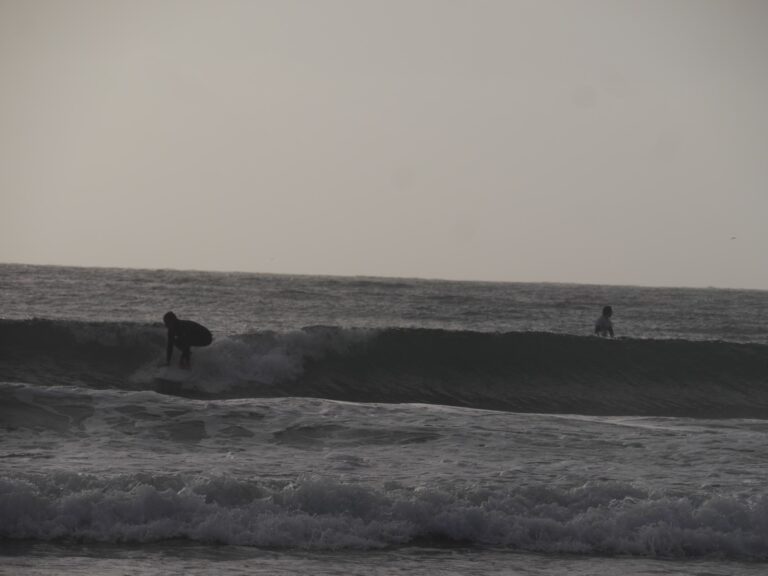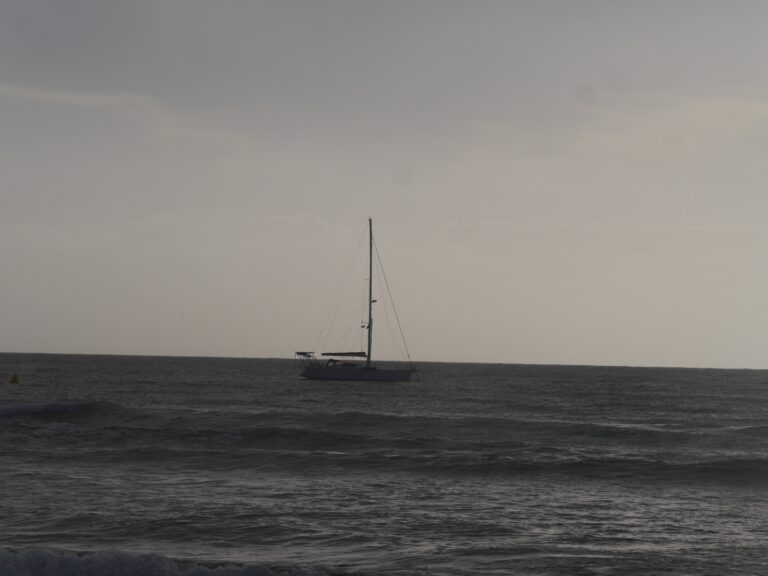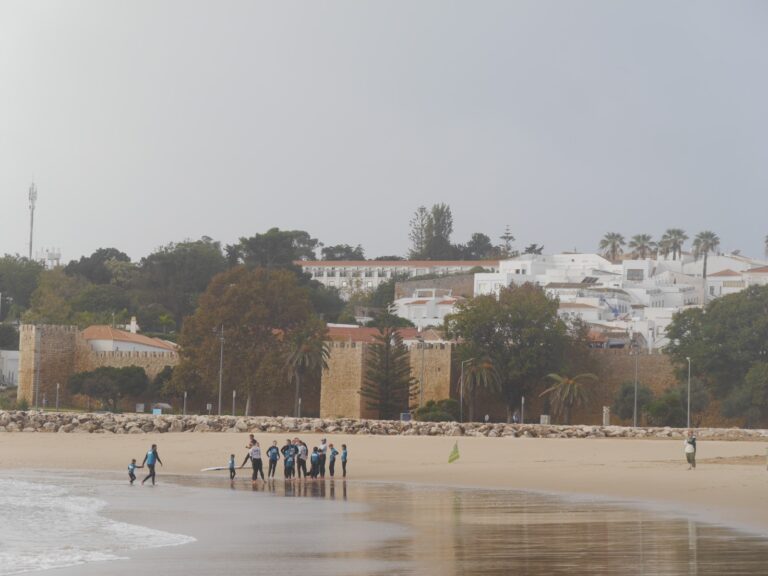 The second day of the storm we decide to chase some less clean, but bigger waves. Zavial is empty and although it is choppy, there are some great waves. We get changed and at that moment two Belgian pros turn up. They also get their wetsuits on and show us what is possible in the tricky waves. At this point we sharing the complete line-up with 4 surfers and the vibe is just perfect. Obviously we spending a lot of time fighting the endless waves. However there are some great diamonds in the rough. Here is our Surf Guide Algarve guest on a nice one to close the story.