The mayhem is complete, surfing epic waves with Surf Guide Algarve
At this point, there is a lot of Mayhem going on in the Algarve. Our not-so-new new surfboard happens to be a mayhem too, and it goes absolutely insane in the epic waves we surfed the past two days. Once in a while you get that 'magic carpet'. Even if it wont last very long, its a very special feeling that will make you go just a little bit better on every wave you surf. Surf Guide Algarve gets joined once again by two VIP guests. One who is staying here for the whole winter and our first-ever guest. A very special event indeed. Although the forecast is challenging we score some really good waves. Enjoy the story.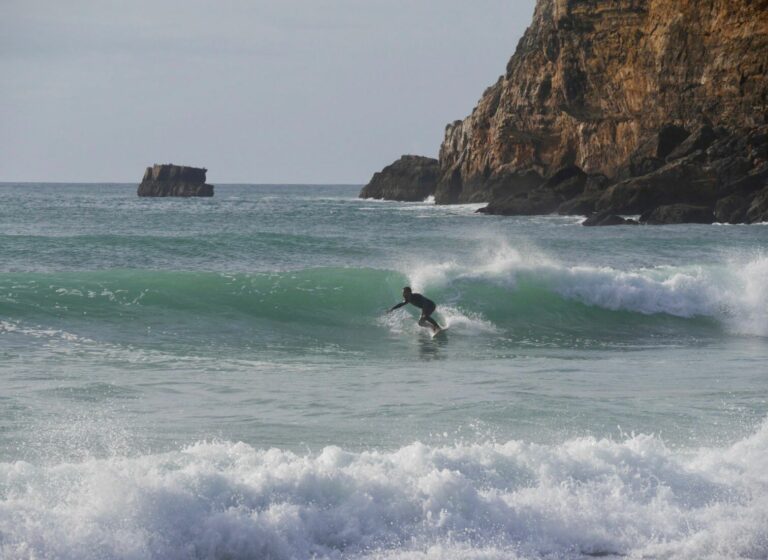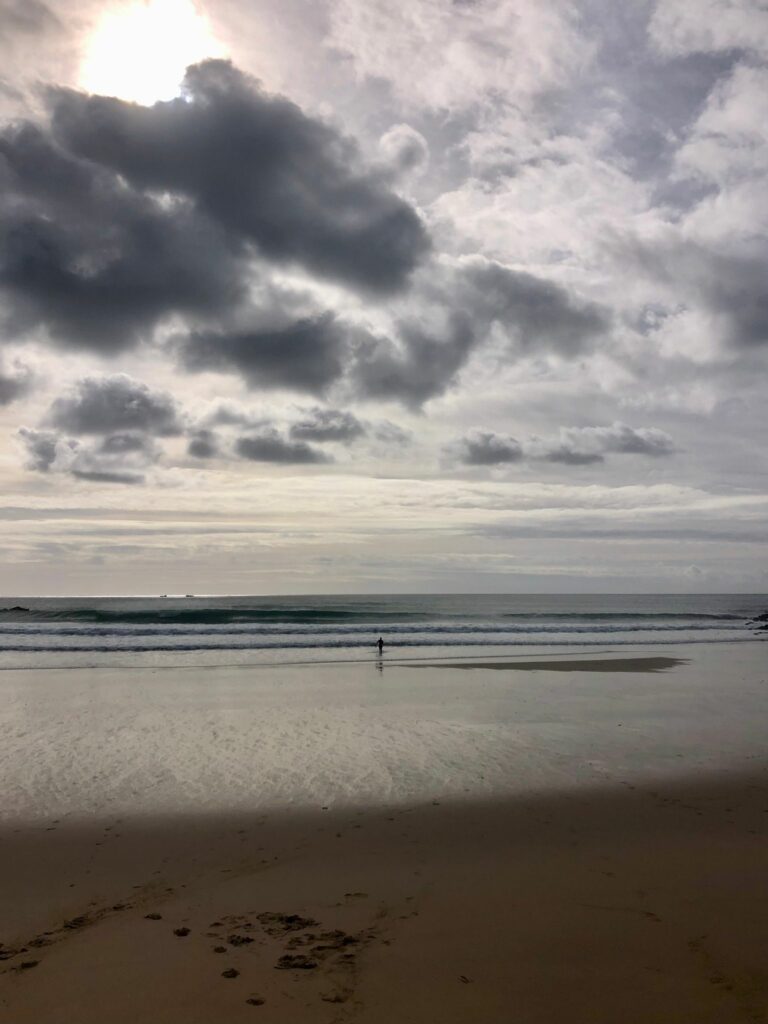 At what point is the line-up full? Surprisingly enough there is no clean answer to this question. Whats maybe more surprising is that there are many people that rock up at a mega-crowded surf spot, and just join the thousand people in the water. As been mentioned before, these days are tricky regarding the surf. Only a few beaches are producing surfable waves and that sometimes creates chaos moments. By booking a surf guide you know you wont follow the obvious tracks and you will surf the best waves possible for your level. But we have a great free tip of advise, dont be a sheep!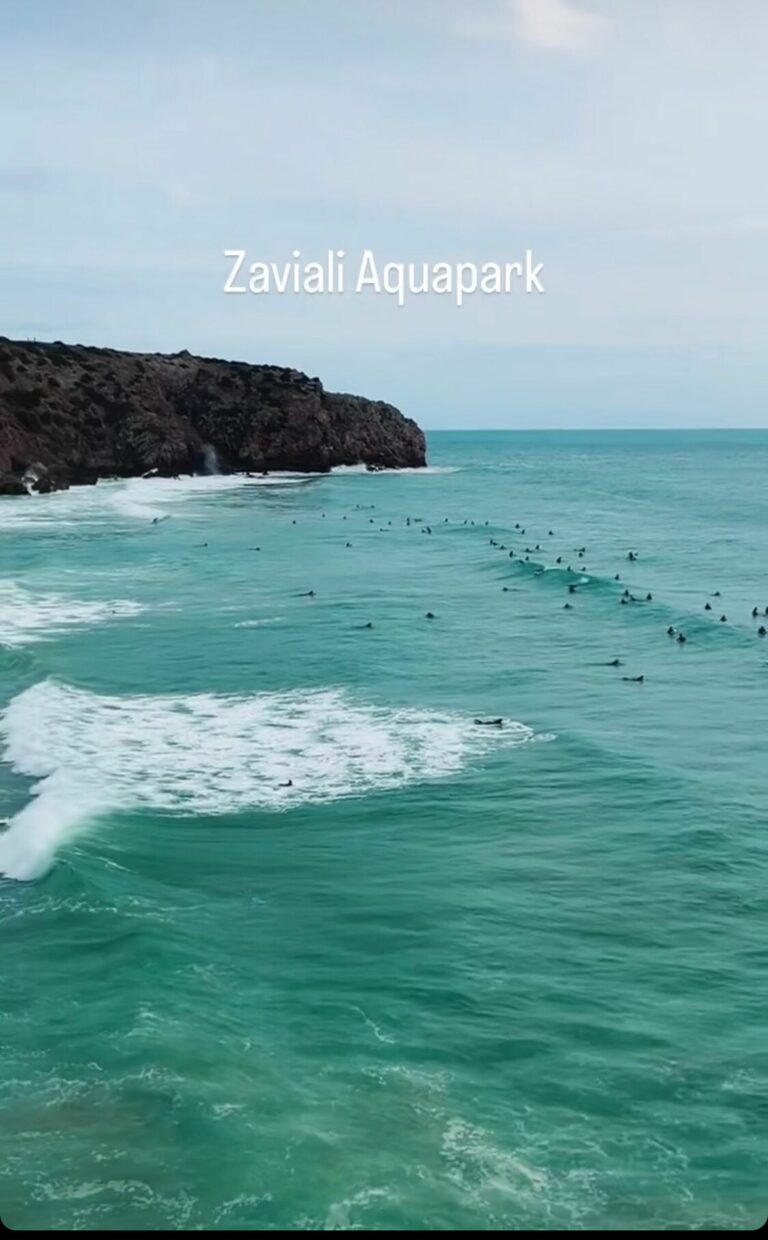 I want to be a hippie and I want to get waves
Sounds good right? Barranco still hosts a lot of very interesting looking people. Nothing negative, we are visiting their space. And to be fair, although they do not all look as clean, the beach is! Surf Guide Algarve takes the bumpy road and scores epic waves with hardly anyone in the line-up.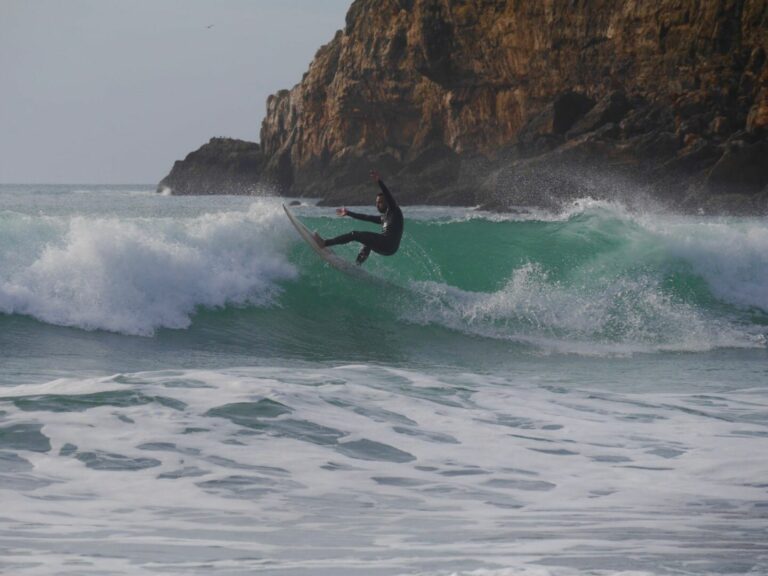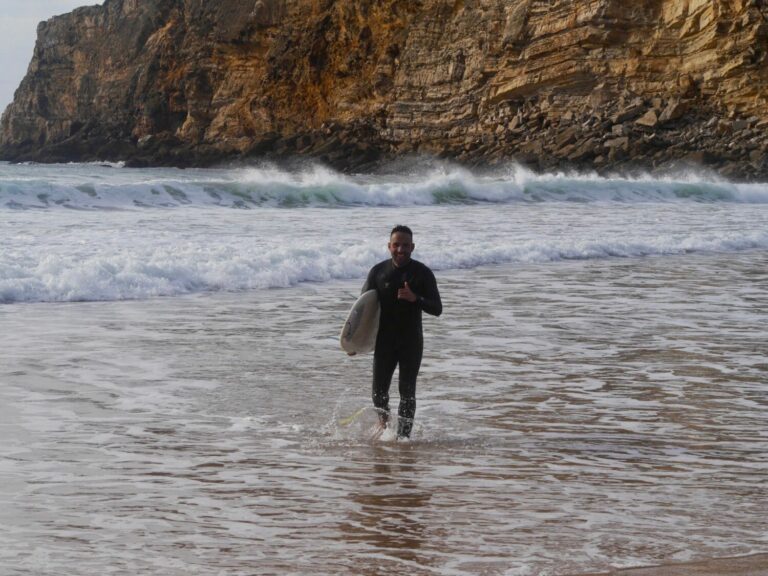 Beliche with all her madness
Despite the fact that Beliche is most probably the most good looking wave in the Algarve, it is also the most tricky one. First of all, because its a slab, there is the easy acces to the line up. Secondly there is the view from the 30 meter high cliffs… Making every wave look small and more manageble. The combination of these factors create a bigger crowd in the water then you would expect at waves so powerful. That does not mean we can not enjoy the barrels in between all her madness right?