Time to run for cover on the South Coast surfing with Surf Guide Algarve
As soon as the weather maps starting to show shades of deep purple and black, you know it is going to get real. The tow-in teams getting ready in Nazare for what could be the swell of the year. Different from last week big swell this one is coming much more from the North-West. Six meter and 18 seconds to be exact. Besides a few very well trained pro surfers no one has anything to to at the West-Coast with swell like this. Its time to run for cover on the South. Obviously Surf Guide Algarve knows where to go at what time and we score incredible uncrowded waves, two days in a row. Enjoy the story.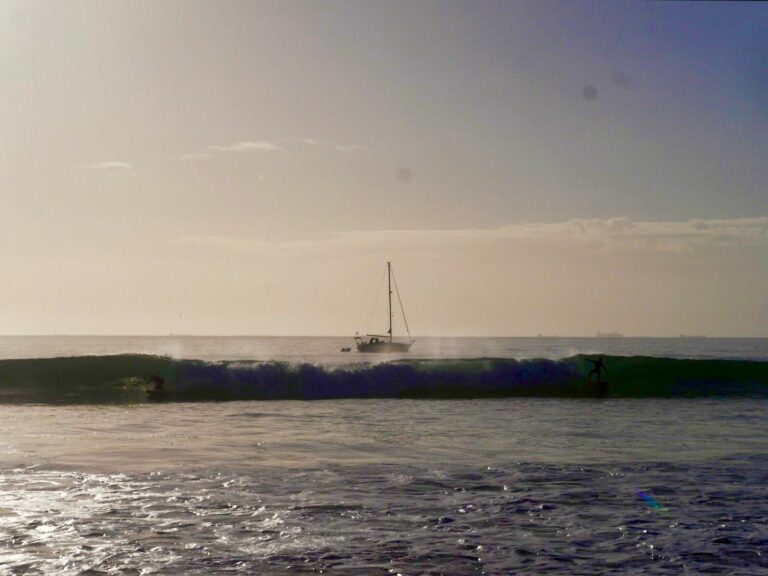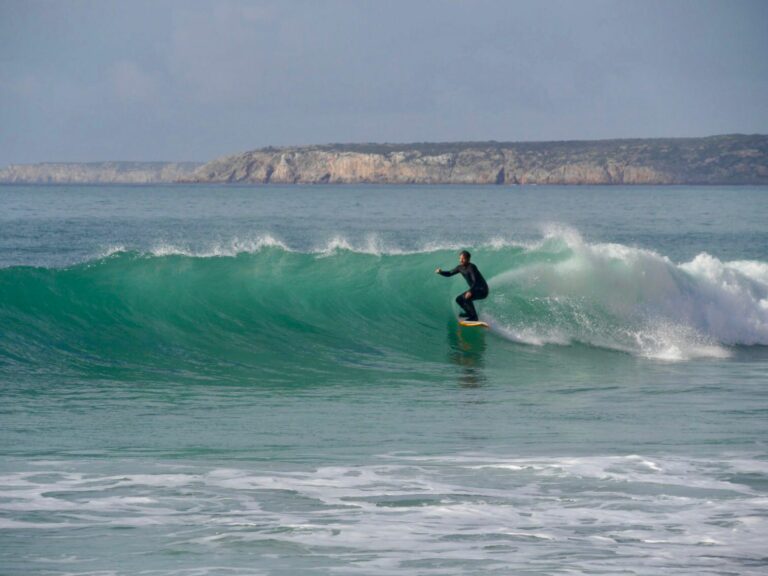 First ones out Surfing Lagos
All in all, the weather is nice, the water is warm, and right now the Algarve is pretty much the only spot in Europe where you can find 'normal people' surf. No surprise then that there are thousands of surfers in the region. By all means this is a good thing. Our local economy pretty much lives from it and so does Surf Guide Algarve. Obviously we are up for the challenge to get the best waves at the best time with as little people possible. Meia Praia is probably not the first place to look for most surfers and we score incredible waves with almost no one out for the good first half of our session.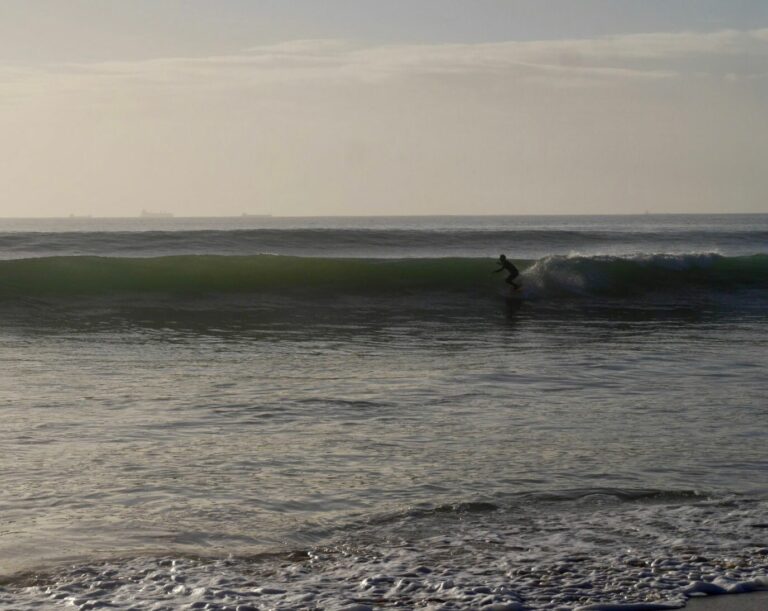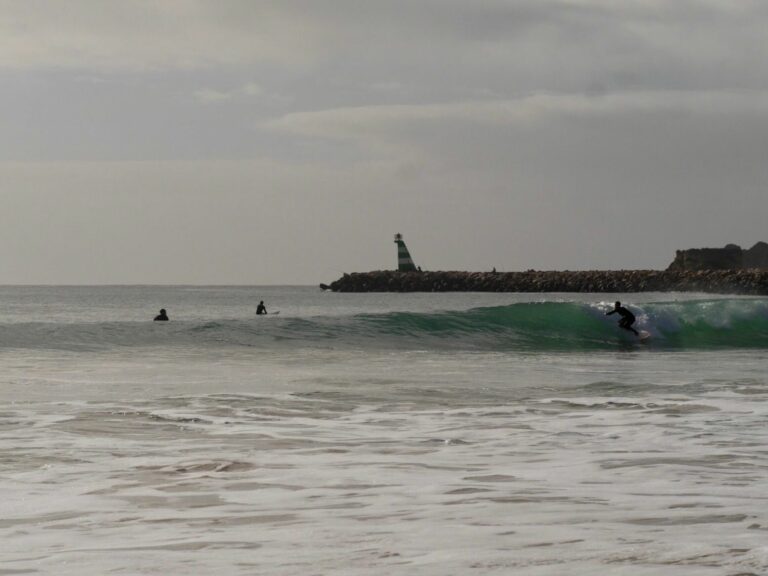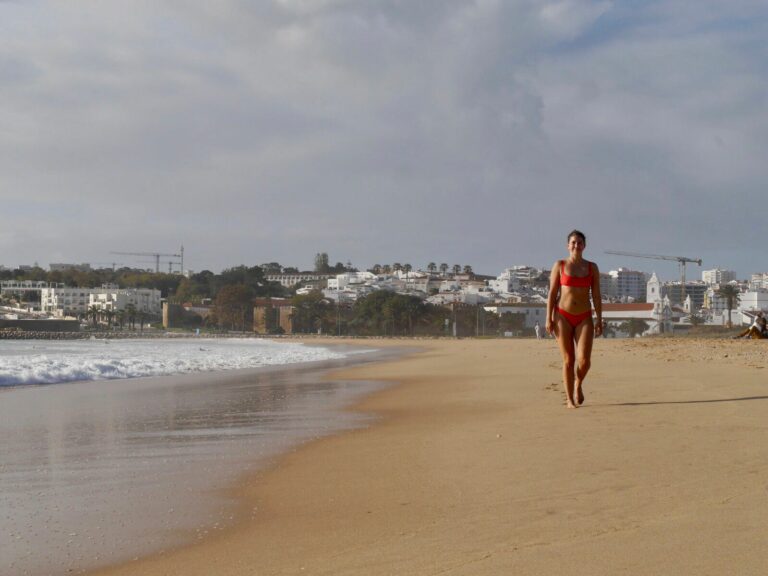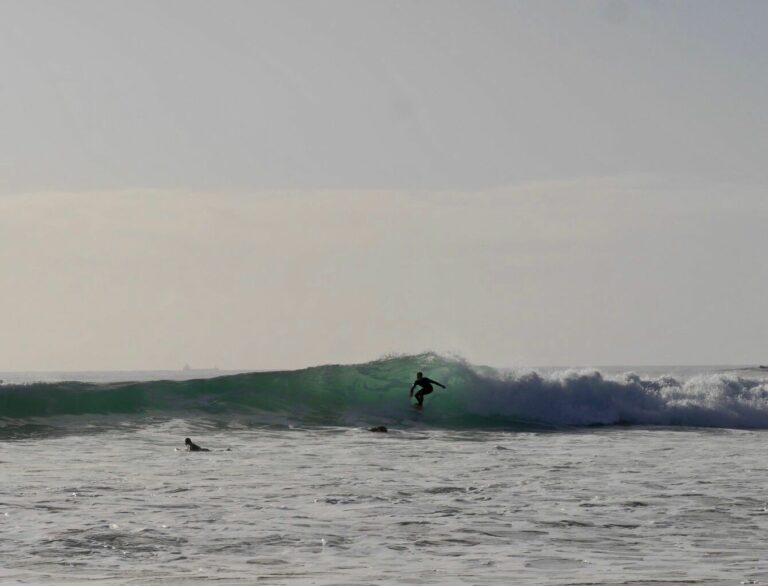 After the six meter havoc all the beaches are different. Most surfers are sleeping in after 'the big day'. Surf Guide Algarve is on another mission scoring perfect waves with no one out. Clean, powerful waves, green water for the whole session. It simply does not get better.