Small wave perfection with Surf Guide Algarve in Beliche
Regardless of how good you surf, almost everyone classifies him or herself as an intermediate surfer. Therefore we always ask a few more questions before we take anyone on the Surf Guide Algarve adventure. In general the type of waves someone is comfortable in, what kind of board he/she surfs make more sense then the term 'intermediate'. In addition, where someone is from and how often that person surfs makes a huge difference too. Basically a third generation surfer from Australia who surfs 5 times a week still calls himself intermediate. But so does the land-locked Austrian surfer who just surfs 1 week per year for a few years in a row. Sometimes that creates a little challenge to mix surfers with different skill levels.
Luckily not today, today we are joined by two dudes on a malibu and a midlength surfboard. Both fully capable to surf comfortable on their own, but in conditions that allow their skill level. We score perfect small wave perfection at Beliche.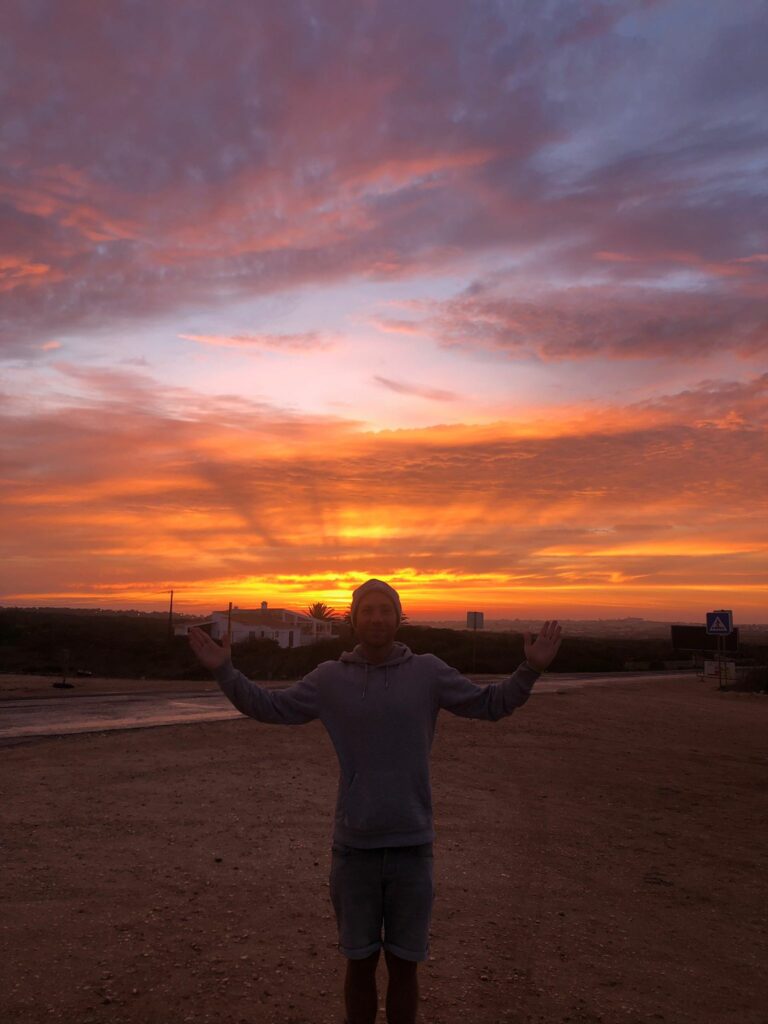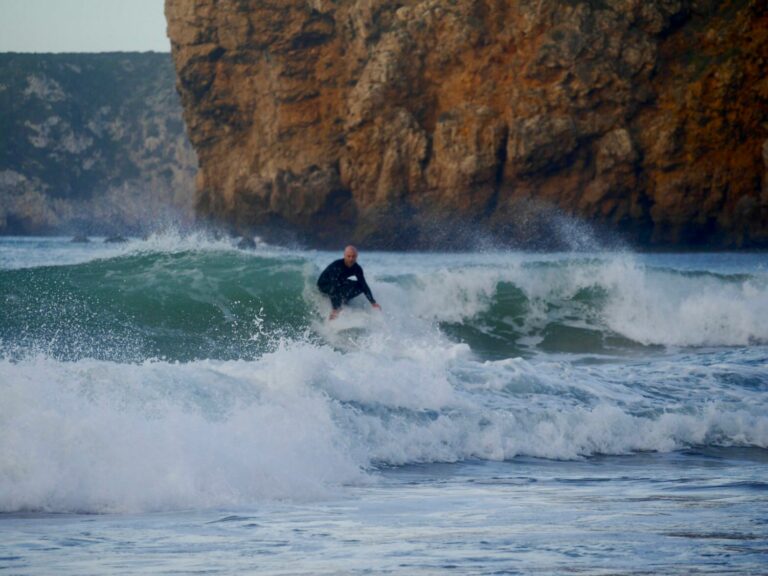 When you are surfing, you only spend a very short time actually standing up on the surfboard. In time you learn to read the ocean better and take more and better waves. Only if you surf a lot you become more ocean aware. *there are a few ways to get better on the surfboard – surfskate and pool surfing are two ways. 
Today the Surf Guide Algarve crew is almost solo at Beliche and we get to ride a thousand waves each. Practice makes perfect.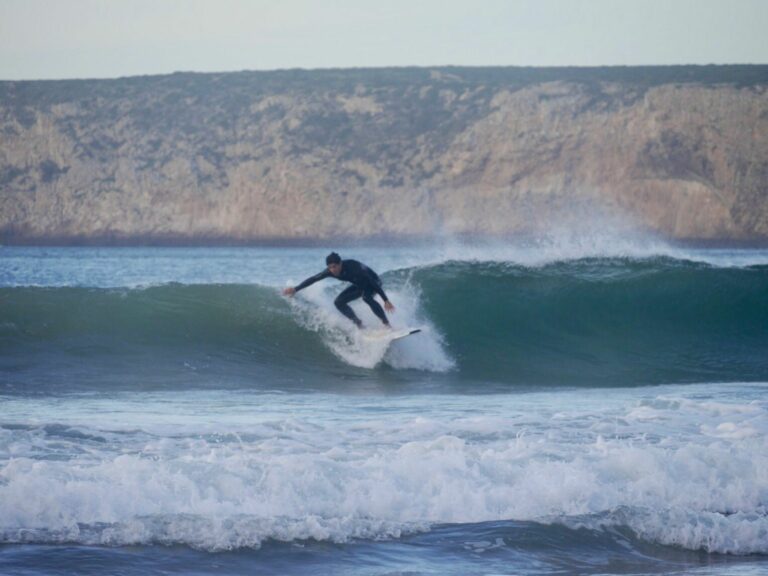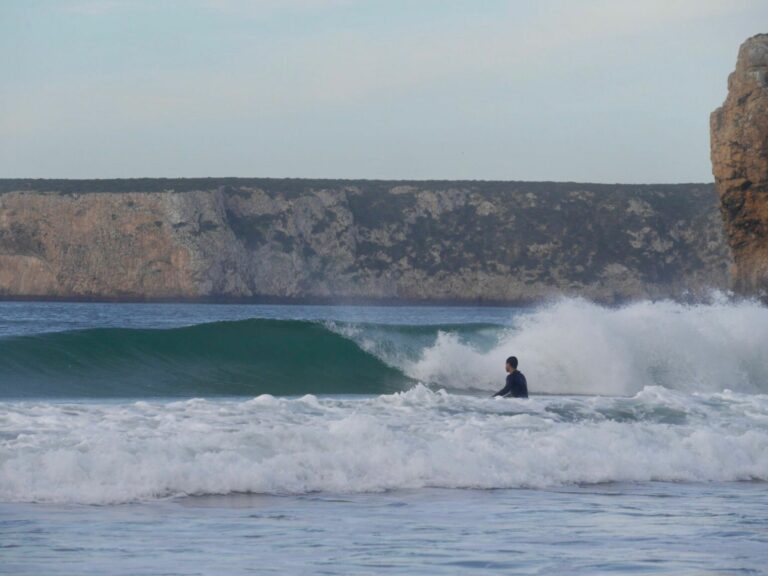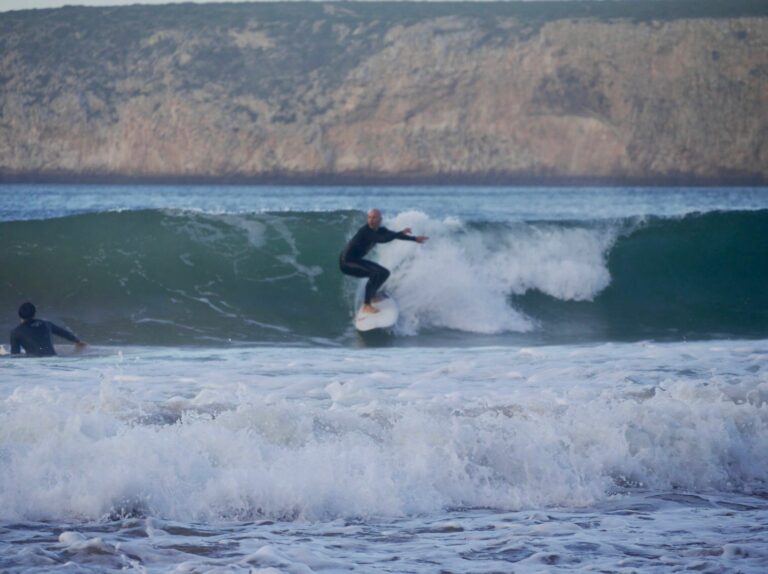 When it all comes together
Surf Guide Algarve is a big fan of what we like to call, 'calculated luck'. Often times its worth to gamble a little against the odds. Go to a spot that is not known to work on a certain tide, swell etc. To be sure to get the beach with as little people as possible. As been mentioned before, better an empty less perfect wave then a very good wave with a thousand surfers on it. This happens when it all comes together.