Surfing fun waves at Mareta Beach with Surf Guide Algarve
The pretty beach of Mareta only gets waves on a certain swell direction. But if that happens it can be so much fun! Located right on the edge of Sagres. A stone throw away from our favorite restaurant The Hangout. And just a very special place in general. The fortress on your right side. Cliffs around. And a sandy beach break with a lot of waves coming in plus there is plenty of space. The Surf Guide crew gets in the water first but this place very hardly really gets crowded. We get a super fun surf session. No pictures it did not happen. Lucky we did shoot a few.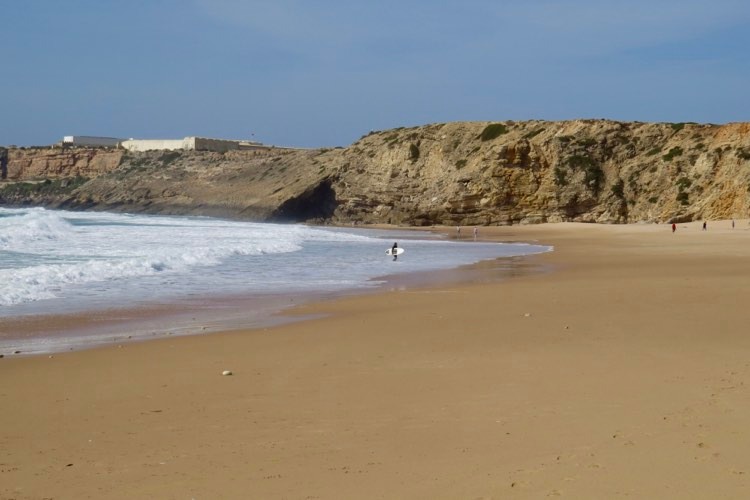 With a short period the swell gets generated closer to the beach you surfing on. The waves have traveled less distance then a bigger swell and because of this, the waves are shorter on each other. *in very short. 
So if you do not need to wait long for a set to come, you can catch many waves!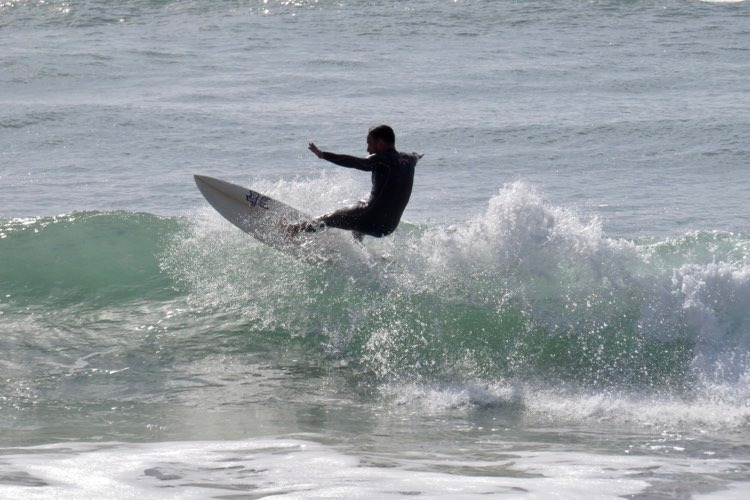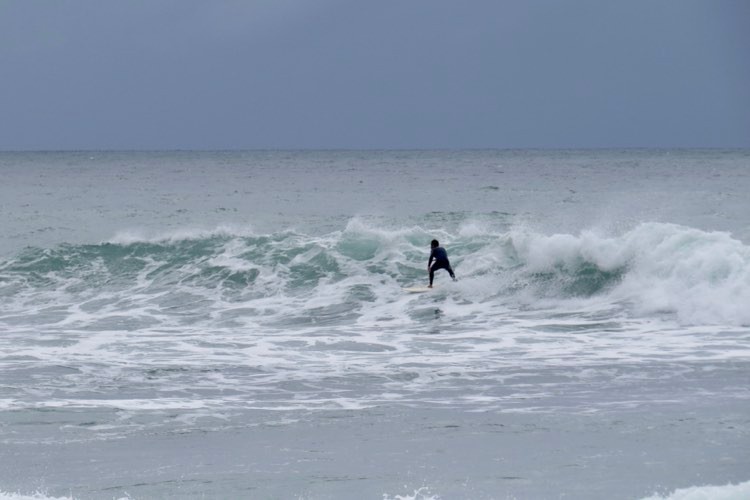 The famous, One more wave. You get a little cold, lost your focus and your arms gave up half an hour ago. Lets do one more. These words should be banned in the line up. Because even if you dont even say it out loud, the ocean will never cooperate. From the moment you thought that line, or worse, say it out loud. You will be in the wrong spot all the time. Or the ocean goes flat for 20 minutes and you will go over the falls on a straight hander that eventually ends your session. Not this dude do! This guy kept taking waves like he is in the water for only 20 minutes.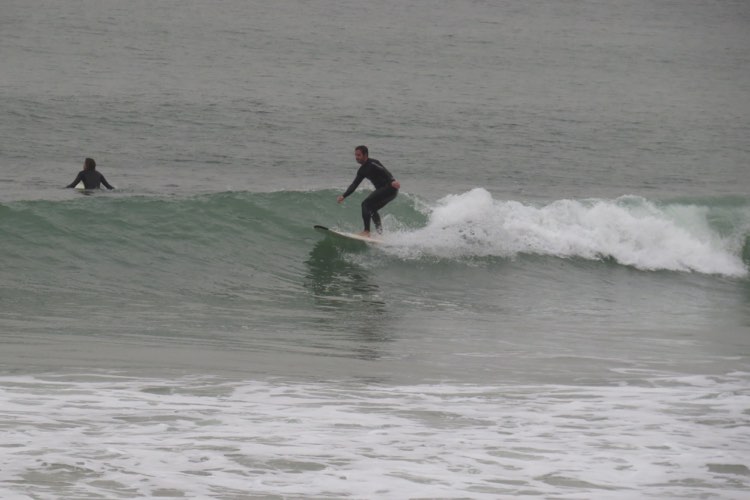 Eventually the wind turns and even the most hardcore marathon surfers come out. Time for an aftersurf coffee and pastel da nata.